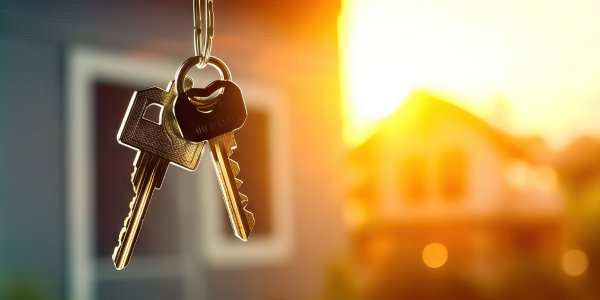 One of the obstacles that keeps first-time homebuyers out of the housing market is the misconception that they need to have a 20% down payment.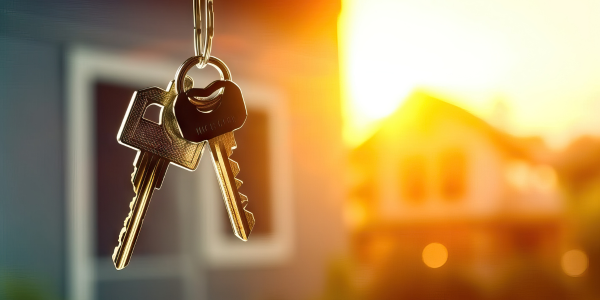 As the purchase price on homes has risen, the ability to save for a down payment has become harder and harder. Luckily, there are plenty of options that can help you with a down payment, including lowering the down payment amount in the first place.
Let's start by debunking that common myth about down payments. Though a 20% down payment will allow you to avoid paying private mortgage insurance (PMI), it is not a requirement for most programs. The average down payment size for mortgage borrowers is typically in the range of 5% to 10%.
How a Low Down Payment Helps You
If you're buying a house in today's real estate market, a 20% down payment can seem impossible to achieve. But you can definitely purchase a home with a down payment of less than 20%.
Being able to make a low down payment can benefit you in a few ways:
You may be able to buy a home sooner since you'll need less money down. This means you can start making monthly payments that build your own equity, instead of your landlord's.
You may be able to afford a higher priced home if the down payment is no longer such an obstacle. Talk with your real estate agent and mortgage lender to help you determine how much house you can afford.
A low down payment lets you allocate more of your money to the many other costs of buying a house. These might include closing costs, property taxes, the home inspection, or home furnishing expenses.
Low Down Payment Programs for First-Time Homebuyers
There are several home loan programs that allow low down payments, and APM is proud to offer these loans to help first-time homebuyers like you.
Here are some of our programs that allow low down payments:
*There may be qualifying factors, so it's a good idea to check with your APM Loan Advisor. Please visit our Disclosures page for more details on the different loan types.
Down Payment Assistance
Keep in mind, too, that there are down payment assistance programs available at the national, statewide, and regional levels. Even your local market may have some programs. Here are some of the common types of down payment assistance for first-time home buyers:
Community-based down payment assistance programs: Many cities and counties offer assistance to people buying homes within their municipal boundaries. Check to see if your community offers one.
Charitable down payment assistance programs: There are regional and national programs that offer grants or loans to help certain populations with homeownership. These may be targeted toward low-income buyers, to underserved populations, to energy-efficient homes, or to low-income communities.
State and regional down payment assistance programs: You should check to see if your state offers assistance to first-time home buyers.
National down payment assistance programs: There are many programs at the national level that offer different types of assistance. Visit with an APM Loan Advisor to learn which ones are best suited to your specific situation.
An APM Loan Advisor can help you identify the programs that may be relevant to you. Keeping your tax returns and credit report close by can help the pros pinpoint the exact programs that will work for you.
Down Payment Saving Tips
Now that you know you have several low down payment loan options with APM, you can focus on saving the amount of money you'll need. Try a few of our best saving tips:
Set up an auto-transfer to a savings account for a set monthly amount. It's harder to miss that money when the transfer happens automatically.
Reduce your recurring monthly bills. Try going without cable or switching to a lower-cost plan, for example. You can also increase your car insurance deductible or adjust coverage to reduce your expenses if you feel comfortable with that.
Stop eating out so often, and put all the money you save into your down payment fund. This adds up more quickly than you think.
Try making some of the things you currently buy. For example, cheap white vinegar can replace many of the expensive cleaning products you buy at the grocery store.
Put your tax refund, bonus pay, and any unexpected monetary gifts toward your down payment fund.
If you're looking for more ideas to help you save for a down payment, we spell out 21 creative and effective strategies here.
The Importance of a Good Credit Score
As important as it is to save money when you're looking at buying a home, it's not the only step you need to take. You should also consider working on your credit score, because that can be another factor in getting you a low down payment, not to mention good mortgage rates.
For example, an FHA loan requires a credit score of 500 or better, but to get the best terms and lowest down payment, you will need a score of 580. (Between 500 and 579, these loans require a 10% down payment.)
Conventional loans have very low down payments, but to qualify you'll need a credit score of at least 620. However, you will get even better terms and interest rates if you can get your score up to 740.
How do you improve your credit score? You need to pay your bills on time, pay down your debts, manage your credit responsibly, and deal with any errors on your report. You can learn more about how to do all that in our blog post here.
Looking for More Help Getting a Low Down Payment?
Achieving your homeownership dream can be easier when a low down payment is involved.
One of our friendly APM Loan Advisors can help you discover the programs that will work for your situation. They can walk you through how to qualify for a first-time homebuyer program, and help you plan ahead for your purchase. Reach out to us today to learn how.