Our Company
As a company, we embrace the concept of ownership with enthusiasm and optimism for the future of housing in America. As individuals, every employee at American Pacific Mortgage takes personal ownership in the process of originating home loans that will make your dream of ownership a reality.
Ownership is more than the possession of a thing or a place. At American Pacific Mortgage, ownership is a state of mind.


Our Vision
Our vision to set the industry standard for delivering home ownership in America, with more than 800 loan advisors and branch managers in over 170 branch offices to serve you.
American Pacific Mortgage has a proven track record of doing what we do best: getting results. With turnaround times in as little as two weeks and customized loan products to fit almost every need, we have helped countless homeowners obtain the funding they need for their homes.
Our top priority is to help you make an informed decision by presenting all available options. We offer exceptional customer service, superior loan processing times, competitive mortgage rates, extensive mortgage product offerings, and an unwavering commitment to get you to the finish line. We are known for our high quality standards, strong loan performance, efficiency, and our fast transactions.
Ownership drives us at American Pacific Mortgage, but our values define us. These values guide us in our efforts, our actions, and our attitudes.
Our Values
---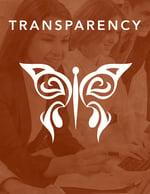 We Are Transparent. At American Pacific Mortgage, we give it to you straight. With clear and responsible communication, we get right to the issue. We believe in delivering information that you need to know when you need to know it, and are willing to have difficult conversations. We have direct, clear, and concise communication, so you know that we are trustworthy.
We Are Respectful. We understand that what we are doing matters to you. We care about doing the right thing, and will always treat sensitive matters with sensitivity. Your time, your business, and your dream of homeownership is important to us. We are dependable and reliable.
We Are Scrappy. Not many companies would choose "scrappy" as a corporate value, and that is one of the reasons American Pacific Mortgage stands above the competition. To us, scrappy means determined. Relentless. We are willing to fight for what is right, to proactively generate solutions, and to be constantly improving. We are fierce, lively, and tough: exactly what it takes to make sure we get your loan funded.