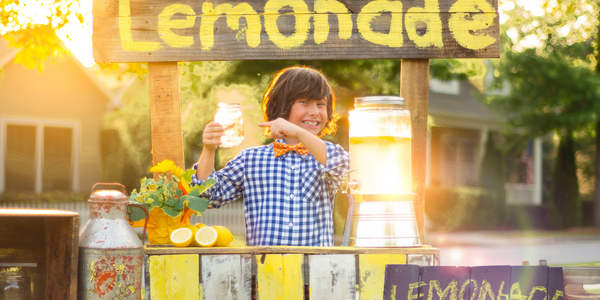 The dreaded down payment. Whether you're looking to fund the minimum down payment or put down more than the traditional 20%, this chunk of change can certainly be a challenge when you're already looking at the purchase price, closing costs, and monthly payments on a new home.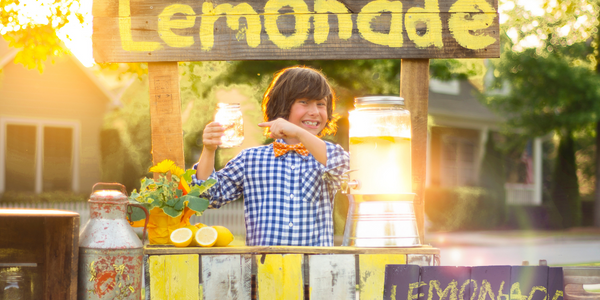 A typical down payment ranges from 3% to 20% of the purchase price, but there are also first-time home buyer loan programs—some with zero down payment requirements!
But if you still need creative ways to earn more, save more, or otherwise find the cash for a down payment, read on.
Supplement Your Income
The best way to reach your goal faster is to earn more money. This—as we all know—is easier said than done. These suggestions for earning a few extra dollars can add up quickly.
1. Turn your car into a billboard.
Sites like FreeCarMedia can pay you up to $400 a month if you wrap your vehicle with an advertisement. More subtle back-window advertising pays around $50 a month.
2. Become a freelancer.
Sites like Fiverr and Upwork let individuals pick up jobs ranging from writing, graphic design, researching, editing, transcription, data entry, and more in their spare time.
Some people are so successful at these gigs that it's all they do. Others use them to earn some extra cash—when they're maybe buying a home—during their free time.
3. Sell your photos.
If you have a specific talent like photography, you could get paid for it. Stock photo companies like Shutterstock, iStock, and 123rf can pay for your images. The more images that are uploaded and accepted, the more cash you earn, getting you that much closer to your minimum down payment.
4. Sell your stuff.
Now is the perfect time to declutter your home—since you'll be moving once you reach your down payment goal.
Have a yard sale, or list unwanted items on Facebook Marketplace or eBay. Clothing and furniture can be sold through a consignment store or on sites like Poshmark, OfferUp, or Mercari. You can even sell unused electronics and gift cards for some extra cash.
5. Get onboard with rideshare.
Your car can be a big money-making asset. If you have a good driving record and insurance, rideshare companies like Uber or Lyft may want to talk to you.
6. Monetize your hobbies.
You may be surprised to learn that you can sell the things you create. List handmade items on Etsy. Put your cupcake-making skills to good use, and customize your offerings for parties and showers. Offer tutoring or music lessons to the neighbor kids.
We're all good at something, and chances are you can make money at it!
7. Go treasure hunting.
Some people love the bargains associated with garage sales and flea markets. Put that passion to good use by finding items you can flip for a profit.
Scrap metals like copper, brass, aluminum, and steel can be exchanged at scrap yards for cash. Antiques, paintings, and sculptures sometimes have hidden value. Designer duds from estate sales can be sold online.
8. Return to your pre-teens.
Remember when babysitting, pet sitting, dog walking, house sitting, and lawn mowing were your main avenues of income?
Friends, co-workers, family members, and neighbors would be thrilled to pay someone they know and trust to watch over their little ones while they go on a date, or to take care of their pets while they are out of town for the weekend.
9. Ask for a raise.
Some companies give raises automatically after an annual review; others…don't. Think about the last time you received a raise, and then consider whether it's time for your boss to think about it, too.
Make a list of the extra tasks you've taken on or instances when you've gone the extra mile. Then present your case in a professional manner. If it's been more than a year since you've discussed your salary, this could be an easy way to increase your down payment savings!
Money-Saving Ideas
After you've maximized your earning potential, it's time to start saving to hit that down payment goal.
10. Save your tax refund.
Did you know that around 83% of Americans will receive an average tax refund of more than $2,800 from the IRS? That money can go directly toward a higher down payment!
11. Adjust your insurance.
Talk to your broker to see if you can adjust your auto insurance coverage to save money on your monthly premiums. This is likely if you don't drive that much and/or have a clean driving record. You can also increase your deductible or combine multiple policies with the same provider.
12. Ditch subscriptions.
Whether that's cable, Spotify, Netflix, UberEats, or National Geographic, many of us have a few subscriptions being auto-deducted every month. Do we maximize the use of each one? Probably not.
Pare down to what you really need and enjoy (and can afford), and put the rest of those savings toward your down payment.
13. Track your spending.
The easiest way to see where your money goes is to create a budget. Track every single purchase and payment that exits your account.
Use a spreadsheet, budget software program, or an app like Albert or HoneyDue to review where your money goes. You may be surprised at how much you're spending on nonessentials and impulse buys.
14. Go on a spending "diet."
Put yourself on a 30-day spending diet. Drastically cut your spending to only essential purchases for one month. Every week, deposit the money you've saved on clothing, dining out, or new gadgets into a high-yield savings account.
Just like a real diet, seeing the weekly results of your discipline can encourage you to keep up your new habits. At the end of the month, see what areas of your budget you are willing to slash to maintain your new "slimmed-down" spending habits.
15. Pay with cash.
When you make purchases with a credit card, you're paying more due to credit card interest rates (if you don't pay off your balance in full each month). Depending on the card, that could be anywhere from 12% to 30% extra. Resist the urge to make purchases with your card, and buy only when you have the cash.
16. Set it and forget it.
One of the easiest ways to increase your savings is to set up an automatic deposit. Instead of having your entire paycheck deposited straight into your checking account, select a specific amount to automatically go into your savings. Then watch it grow (especially if it's a high-yield savings account).
17. Shop smarter.
You can slash your grocery budget by shopping smarter. Make a list before you go into the store, and stick with it. Don't go shopping on an empty stomach. Use coupons, buy items in bulk, and purchase the "store brand" rather than name brands.
18. Make it, don't buy it.
Did you know white vinegar can replace a number of cleaning products?
You can use it as a glass cleaner or a laundry softener. You can even mix it with a few drops of dish soap for an all-purpose cleaner for countertops and floors. Add a few drops of essential oil to get the same citrus or pine scents you're familiar with.
Making your own cleaning products not only saves money, but it can also improve the health of your home.
19. Rethink date night.
Date night, girls' night out, or family night doesn't have to cost much. Rather than going out to dinner and a movie, have a potluck-style dinner at home with friends, or settle on the couch with some homemade popcorn and stream a movie instead.
Your town most likely hosts free concerts in the park, festivals, and other no-cost events. Picking no-cost entertainment takes a bit more planning, but the benefits to your budget will be huge.
20. Change your commute.
If you live close enough to work, consider riding your bicycle. Not only does this save you gas money and parking fees, but it will also improve your health. Plus, it's good for the environment. Urban dwellers can also consider taking the subway or bus to work.
And Finally…
21. Consider gift funds.
Even the minimum down payment can be hard to come by, which is why APM offers specialty programs that allow you to use gift funds. If you have a family member, business partner, or employer who wants to "gift" you all or part of your down payment, then these gift fund programs may be just what you need to get across the goal line.
Whether you have a down payment of 3%, 5%, or 20%, a little creativity can get you there. It's all about what you do with what you have.
Our APM Loan Advisors are always here if you want more information on loan programs, first-time home buyer programs, or down payment assistance programs. If you're wondering how much home you can afford, check out our mortgage calculator tool to understand how much you may want to save toward your new home.