Many would-be homebuyers are feeling the pinch from rising interest rates, but you don't have to! APM has gotten creative to ensure that you can achieve the lowest interest rate and, therefore, lowest monthly payments possible.
We are proud to offer you not just one interest rate hack, but two! They're called buydowns, and they're your key to lower interest rates, a smaller monthly payment amount, and saving money on your new home.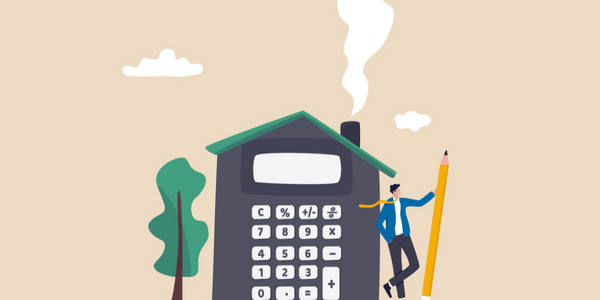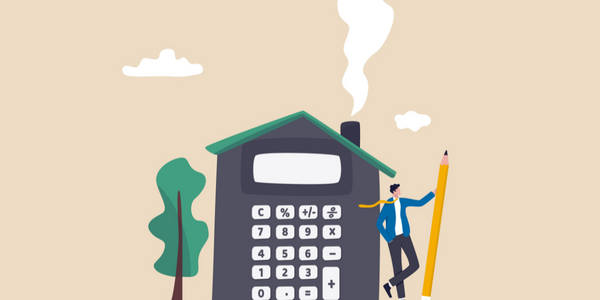 The housing market has kept many buyers on the sidelines. When interest rates were low, competition was fierce and prices were high. Now prices are moderating and there's less competition…but rates have been on the rise, making it harder for buyers to qualify. Mitigate that last factor, and you've got the perfect recipe for buying a home.
APM can do that, lowering your interest rate and monthly payments, either temporarily or for your entire loan term.
Temporary Buydowns
APM offers borrowers two temporary buydown programs. The first is a 3-2-1 buydown, which lowers your interest rate by 3 percentage points the first year, 2 percentage points the second year, and 1 percentage point the third year. You can read more about this program by clicking here.
APM also offers a 2-1 temporary buydown that lowers the rate on your home loan by 2 percentage points during the first year and by 1 percentage point the second year.
At the end of your buydown term, the interest rate will adjust to the original note rate (the interest rate that you locked in at when you bought your home) and stay at this rate for the duration of the loan or until the loan is refinanced or paid off.
This is an amazing interest rate hack, because temporarily lowering your interest rate allows you to gradually work up to making a full payment and can take massive pressure off as a new homeowner. As we know, interest rates don't stay stagnant; they rise and fall and change direction. The temporary buydown interest rate hack can save you big in the immediate future. If interest rates fall to a level that makes sense for you, you can consider refinancing.
This type of strategy allows you to take advantage of today's buyer's market—one in which sellers are much more open to concessions and negotiations than they were even six months ago. You'll also face less competition, which means you have a better chance of making a successful bid on your dream home.
Permanent Buydowns
Our second interest rate hack option is a permanent buydown. This type of buydown lasts for the entire loan term. With a permanent mortgage rate buydown, you pay a fee known as discount points to lower your interest rate for the life of your loan. You can purchase as little as 0.125 of a point or as much as 4 points, depending on the loan program.
Each point is equal to 1% of your loan amount, and this fee is due at closing. For example, if your loan amount is $500,000, 1 point is $5,000. It's best to determine how long you want to remain in your home before investing in a permanent buydown. This is to ensure that you can recoup the upfront costs through a lower payment amount over time.
The breakeven point on permanent buydowns will depend on how much was contributed and the overall monthly savings. Your Loan Advisor can give you a breakdown for your specific scenario to ensure that you make the right decision.
If you're planning to stay in your home for 10-plus years, a permanent buydown can save you big. However, if this home is more of a stepping stone for you, it may be wiser to do a temporary buydown that can yield some good savings for 12 months or 24 months.
These savings don't have to sit in the bank, either. With a lower monthly payment amount, you can put those funds toward your home, credit card debt, student loans, or an emergency fund. A lower interest rate also means you can qualify for more house, which can be a big deal in many markets.
Even better, the money for the temporary buydown goes into an escrow account and is applied to your loan every month during the buydown period. So if you refinance or sell during that period, the unused portion gets applied to your loan, reducing the balance of your loan.
And here's some more good news: Many of today's sellers are motivated, which means they may pick up the fees involved with your permanent or temporary buydown. This seller concession has been very popular lately, creating one more reason why this could be the ideal time to buy a home.
Ready to try out our loan calculators? Want to work with an APM Loan Advisor on various scenarios? Give us a call today.
Disclaimer: Subject to change without notice, terms and conditions apply. Equal Housing Lender.