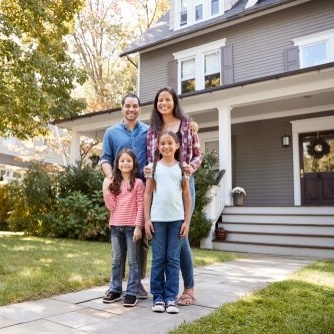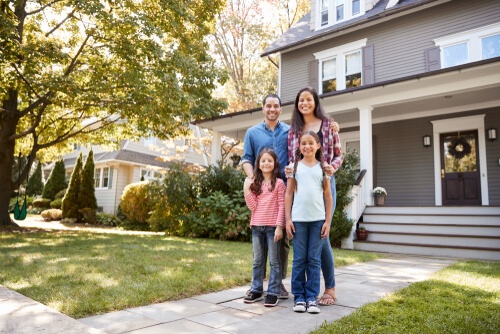 Been looking at homes for sale in your area? If you've been considering a home purchase this year, you've probably been focusing on saving up your money for a down payment. But you might be wondering how much you really need to save up and what the average down payment size is for borrowers like yourself.
What is the Down Payment?
Most lenders require a down payment in order to get a mortgage loan. The down payment is part of the purchase price of a property that is paid in cash and not financed with a mortgage. This is the amount you'll want to have saved up before purchasing a home, but how much you'll need varies according to purchase price and loan program.
Average Down Payment Size*
You've probably heard the number 20% in reference to home loan down payments. This is the amount of money down where many lenders do not require you to pay additional mortgage insurance monthly.
Is it required to have a 20% down payment? Absolutely not! Minimum down payments range according to the loan program that you qualify for - this could be anywhere from 5-20%, though there are also low and no down payment options.
According to the National Association of Realtors, 87% of first-time buyers in 2017 believed that 10% or more was necessary for the down payment. But in actuality, the median down payment for these buyers over the last few years has been a 6% down payment. Depending on where you live and housing prices, average down payments generally range from 5-10%.
And you don't always have to worry about paying mortgage insurance when paying less than a 20% down payment - APM's Chenoa Fund Loan Program may be able to help with that.
How to Calculate Your Down Payment*
Your percentage of down payment is determined by the purchase price of the home. Simply multiply the price by the percentage you want to put down.
For example, a $100,000 home might have a minimum down payment of 5%, which would equal $5,000. To pay 20% down on that same house would cost $20,000.
In higher-priced areas of the country, purchase prices may be closer to $400,000. In that case 5% down would be $20,000 and a 20% down payment would cost $80,000.
Though there are loan programs that allow less than a 5% down payment, that's a good place to start when saving up for your home purchase. Will that help you reach your homeownership goal a little sooner?
Additional Down Payment Resources
We've got plenty of information about down payments so you can study up and decide how much you want to save up. Check out the following blog posts:
Have you started saving up money for a down payment? We hope that coming up with a down payment for your new home seems a bit more doable now.
No matter where you are at in the process of saving, we're here to help. If you are thinking about purchasing a home sometime in the next few months, contact one of our knowledgeable loan advisors to help you discover what loan programs you could qualify for.
*Please visit our Disclosure page for more information on loan options and samples.