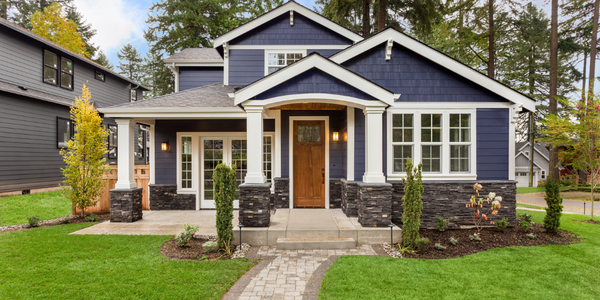 Qualifying for first-time home buyer programs may not be as hard as you think. These programs are specifically designed to help a first-time home buyer like you overcome some of the more common hurdles people face when buying a home. Those hurdles, of course, include saving for a down payment and the closing costs.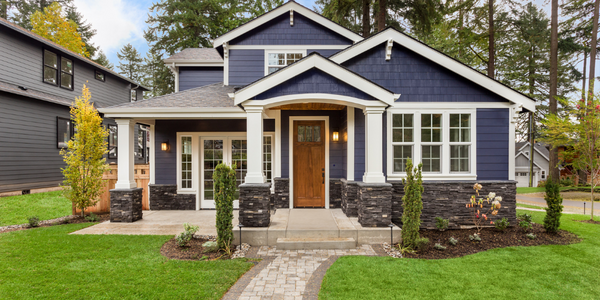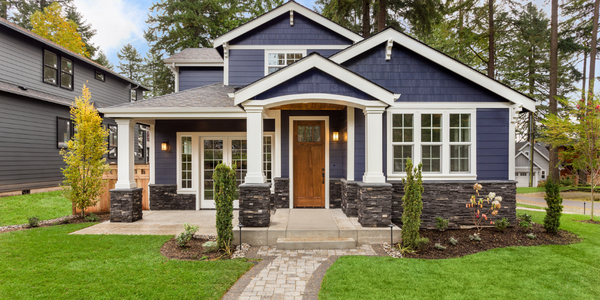 If you could use a little assistance as a first-time homebuyer—and who couldn't?—then this article is for you. Here's what you need to know about first-time home buyer assistance programs.
Many Down Payment Assistance Programs Are Available
One of the biggest roadblocks first-time home buyers encounter when they're buying a home is coming up with the down payment. The U.S. Department of Housing and Urban Development (HUD) provides funds and grants to help first-time home buyers who need a bit of financial assistance. There are also home loans available that require little or no down payment from first-time home buyers.
This section describes some available first-time home buyer programs that can offer you help with your down payment.
Community-based down payment assistance programs
Many cities and communities offer assistance programs if you buy within their municipal boundaries. For instance, in Denver, Colorado, there is a program that offers a loan of up to $10,000 for qualified applicants. Check all the programs available in your area here, or speak to your APM Loan Advisor for more details.
Charitable down payment assistance programs
Many charitable organizations and nonprofit organizations offer down payment assistance programs that include both grants and loans, and these can be used with most first-time buyer programs. These can be regional or national and can apply to first-time buyers in general, to underserved groups such as Native Americans, to specific homes such as those that are energy efficient, or even to underserved areas where incomes are below a certain level.
State and regional down payment assistance programs
Most state and local agencies have their own down payment assistance programs to help first-time buyers purchase a home. The state of California, for instance, has the GSFA, which offers a 0% interest rate loan of up to 5.5% of the loan amount. This loan can be used toward a home's down payment and closing costs. Meanwhile, Texas offers several assistance options with the state's TDHCA program.
National down payment assistance programs
There are multiple national down payment assistance programs available as well, including the Chenoa Fund, which offers 3.5% to 5% of the home's sales price in repayable or forgivable assistance, and FHA's Within Reach program, which offers assistance in the form of a forgivable second loan.
There are over 2,500 grant and loan programs nationwide that can provide down payment assistance—and note that some of them aren't limited to first-time home purchases.
Ask your mortgage lender about the down payment assistance programs available in your area. While you are discussing first-time home buyer programs, you should learn about mortgage loan options for first-time buyers as well. Keep reading to learn more about that.
Mortgage Loan Options for First-Time Home Buyers
First-time home buyers may want to consider choosing a home loan program that requires a smaller down payment. Some of these programs allow borrowers to purchase a home with as little as 3% down. This includes FHA loans and Fannie Mae loans.
FHA loans
FHA loans (loans insured by the Federal Housing Administration) are government loans with more lenient qualifying guidelines for those buying a home for the first time. These guidelines may include lower down payment requirements.
If you qualify for an FHA loan, not only could you put as little as 3.5% down*, but you could also use gift funds from generous friends or family members to pay for this reduced down payment amount. To qualify for an FHA loan, borrowers will need to meet guidelines that may include having a minimum credit score of 580, having a maximum debt-to-income ratio of 45%, and buying the home to use as their primary residence.
Fannie Mae loans
Fannie Mae offers a program for first-time home buyers (as well as non-first-timers buying a house) who want to purchase with a 3% down payment*.
Fannie Mae's HomeReady Mortgage program has expanded its eligibility requirements to help borrowers who earn below 80% of the area's median income (AMI). This mortgage loan program requires a minimum credit score of 620, and the home has to be the buyer's primary residence.
To qualify for a HomeReady Mortgage loan, at least one of the first-time home buyers will also need to complete a home buyer education course.
Do I Need to Be a First-Time Buyer to Qualify for Down Payment and Closing Cost Assistance Programs?
Many first-time home buyer programs require that at least one of the borrowers is a first-time buyer, but that doesn't mean you won't be eligible if you've purchased a home before.
The definition of "first-time buyer" generally includes anyone who hasn't owned a residential property within the past three years. That means that, technically speaking, you could qualify for a first-time buyer program even if you have purchased a home before.
Your mortgage loan advisor will be able to explain what options are available to you. Whether it's a home loan program with a low down payment requirement, more lenient qualifying guidelines, or a junior loan or grant to help you pay for your down payment or closing costs, you may be surprised at the number of solutions at your fingertips.
Every loan program or down payment assistance program has its own qualifying guidelines, so your mortgage loan advisor will be your best source of information. They can help you understand which program is a good fit for you.
Would you like to learn more about how to overcome the obstacles to homeownership? Download our free First-Time Home Buyer Checklist to get started on your way to buying your first home! And once you're ready, APM is here to help with all your home buying needs, whether you're a first-time buyer, a seasoned veteran, or someone who needs a little help with the down payment and closing costs.