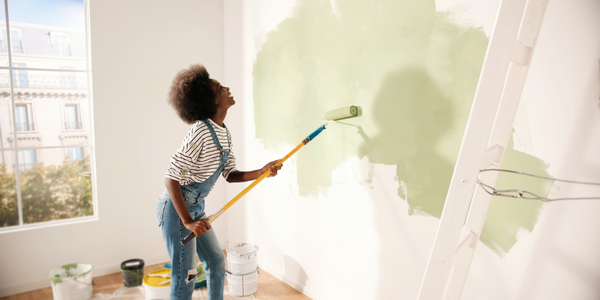 One of the great things about owning a home is that you can truly make it yours.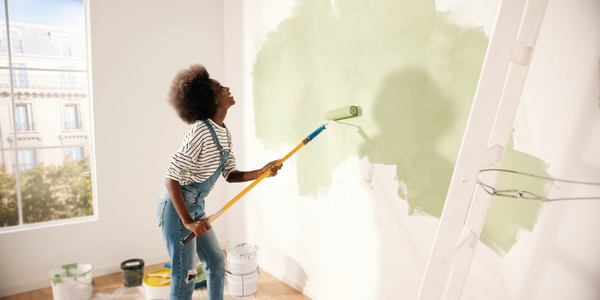 Don't like the carpet? Rip it out. Hate the tan walls? Paint them any color. Don't like the wall between the living room and the kitchen? Tear it down…as long as it's not a load-bearing wall!
Questions to Ask Yourself
It's great to tailor your space through home renovations, but you have to keep in mind that these "improvements" can impact the value of your home. This can be positive or negative.
Not everyone wants, say, a sunroom at the sacrifice of their backyard space. Or a bathroom where there's no separation between the toilet and shower (yes, we've seen it!).
There are, of course, tons of home renovations that can produce higher ROIs for the money spent. That's where you want to focus your time and attention.
Before you get that sledgehammer out, think about how long you plan to keep your home. If the answer is one to three years, you have these questions to answer before you start any home renovations.
Will these home improvements be attractive to prospective buyers?
Will these updates increase the equity in my home?
What will my return on investment (ROI) be?
If you plan to stay in your home for a longer time period, the questions are a little different:
What do I wish my home had?
What do I value most in my home?
What makes me feel relaxed in my home?
Would these home renovations meet my personal needs?
The ROI Calculation
While home renovations can be a good investment, you can't calculate their exact return on investment—aka ROI net—until you actually sell your house. It's one of the limitations of ROI. At that time, the value of the project will help determine the home's resale price and your net profit.
To calculate return on investment, take the final assessed value of the home renovation and subtract it from the initial value of that space. This number is the ROI net.
You then divide the ROI net by the cost of the home renovation, including labor, materials, and any other activities associated with it. That number is expressed as a percentage. This ROI formula will ultimately tell you how much money you can recoup from your initial home renovation investment.
Remodeling Projects with Good ROIs
Remodeling.com puts together a fantastic cost vs. value report that provides a breakdown of the home improvement projects that will yield the highest return on investment.
What follows are some national statistics on the home renovations that add the most value to your home.
Manufactured stone veneer
Manufactured stone veneer had the highest rate of return in 2022. Manufactured stone veneer emulates natural stone, but it's easier and more cost-effective to install.
For this project, you'll remove the bottom third of your siding and add manufactured stone veneer around the perimeter of your home (and the archway above your door if you have one). This really upgrades the entire look of your home.
Even better, stone veneer is hardy and virtually maintenance free.
Job cost: $11,066
Resale value: $10,109
ROI calculation: 91.4%
Garage door replacement
Installing a new garage door can increase your home's curb appeal, keep your house safe, and even increase its energy efficiency. The number of garage door designs and materials is nearly endless!
When you pick out a new door, consider how much insulation you want, whether you want windows or hardware, and what style and materials you like. A garage door should match the home's architectural style, in addition to the windows, doors, and other exterior details of the home.
Job cost: $4,041
Resale value: $3,769
ROI calculation: 93.3%
Minor kitchen remodel
You might be surprised to learn that a minor kitchen remodel has a better ROI net than a major kitchen remodel. Small changes can make a huge difference in how your kitchen looks.
For this project, you'll replace the cabinet and drawer fronts and hardware but keep the cabinet boxes. You will replace appliances with energy-efficient models.
You'll also install laminate countertops, a mid-priced sink and faucet, and new resilient flooring. This can include vinyl tile and planks, cork, rubber, or polymer floors. Finish off your kitchen by painting the walls, ceiling, and trim.
Job cost: $28,279
Resale value: $20,125
ROI calculation: 71.2%
Siding replacement
Want to upgrade your curb appeal? Think about replacing your exterior siding with either fiber-cement or vinyl siding. New siding can completely change the look of your home.
You'll also benefit from better insulation. Modern siding materials have insulation in their design, helping your home retain heat in the winter and reflect heat in the summer, which will save money. Siding also helps to protect your home from the elements and pests.
Job cost: $22,093
Resale value: $15,090
ROI calculation: 68.3%
Bathroom remodel
A new vanity and sink, complete with fixtures you love, can change the look of the room.
If you have a standard builder-grade mirror, swap it out for something framed, and add some updated lighting on either side. If you're in the market for a bigger upgrade, consider surrounding the shower with tile, or even installing a freestanding soaking tub if space and money allow. Floors are also a great upgrade—and there are tons of options available!
Job cost: $27,164
Resale value: $15,990
ROI calculation: 58.9%
Wood deck addition
Everyone uses their outdoor living space a little differently. You have to keep this in mind when you're looking at getting a good ROI. Something like a wood deck adds diversity, giving you many more options in your backyard!
Consider adding a built-in bench, a planter, and stairs (made out of the same planking as the deck), as well as a complete railing system to make your deck as versatile as possible.
Job cost: $19,248
Resale value: $12,464
ROI calculation: 64.8%
Paint
Paint is so simple, yet it makes the largest impact on your home's exterior and interior. Plus, it's one of the least expensive changes you can make! Many people opt for neutral colors to give their home a timeless look or to have the freedom of switching up the décor. Neutral colors are also highly recommended if you'll be selling your home soon.
Flooring
It can be hard to feel comfortable in your home if you don't love your flooring. Hardwood floors always look fantastic and are great for resale. Maple, oak, and hickory are durable choices, in addition to bamboo, cork, and other eco-friendly options.
Luxury vinyl tile and wood-look tile are also durable—especially if you have pets or a swimming pool. They're waterproof and nearly indestructible.
If you have small children, you may want to consider upgrading the carpet instead (with a cushy pad underneath), to keep little crawlers and walkers safe. But if you can, keep carpets to bedrooms only.
Making Your Home Stand Out
Of course, there are many other home renovations that can spruce up your home and act as an investment gain when the time comes to sell. Just consider the costs of investing vs. the potential rate of return.
In a changing market, a home chock-full of upgrades can really stand out. Plus, you can use the equity in your home to finance or partly finance these home renovations. APM is happy to help. Reach out to us today to find out how you can put your hard-earned equity to work for you.
This blog has been updated from its original posting date of May 6, 2020.