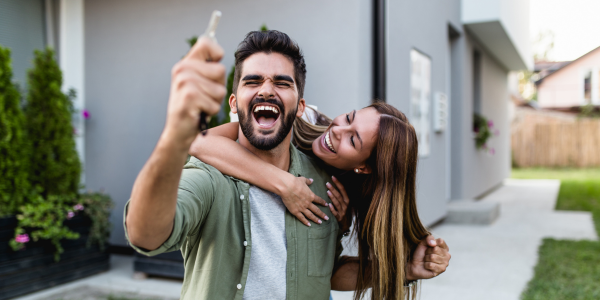 It's a tough market out there right now for people who are looking to buy a house. Whether you're a first-time homebuyer or looking to move, the current mortgage rates and high home prices can be limiting. Many homebuyers are second-guessing whether now is the right time for them to buy.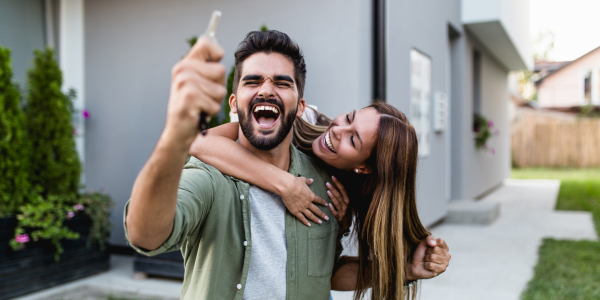 But what if we told you that homeownership just got 2% easier?
American Pacific Mortgage's new 1% down payment program, also known as the 1% Home program, is helping to address affordability issues. With 1% Home, buyers who fall below the area's median income can buy a house with 1% down and receive a 2% down payment assistance grant, with a maximum loan amount of $275,000.
Let's dive into the details of this new program and learn how it can be a game-changer for homebuyers in today's real estate market.
Financing Solutions for Underserved Communities
APM's 1% Home program is, without a doubt, a program for the underserved. It's designed to level the playing field by providing buyers who are at or below 80% of their area's median income with a financing opportunity that can help them make homeownership a reality.
Like all down payment assistance programs, 1% Home is tailored to those who may not have every financial resource at their disposal but who are still working hard toward their dream of homeownership.
Breaking the Down Payment Barrier
One of the biggest hurdles to homebuying is often finding the money for the down payment. The down payment and closing costs on a home require a substantial sum of money, which can be a deterrent for many potential buyers. This is where APM's 1% down payment program shines.
With this program, the borrower contributes just a 1% down payment, and APM steps in with a 2% grant, with a cap of $4,500. With this grant, the homeowner automatically gets a 3% total down payment—meaning they will have a 3% equity stake in their home at the time of closing.
If they are able, borrowers who qualify for this program can contribute up to a 3% down payment from their own resources and still receive the 2% lender grant from APM. This option can be a huge win for those who might have a bit more to invest upfront. An extra 2% toward your home purchase—and an extra 2% home equity—is still a welcome bit of relief when buying a house.
Accessible to all
Unlike some down payment assistance programs, APM's 1% Home program is open to both first-time and repeat homebuyers. It doesn't matter if you've been through the home loan and/or homebuying process before. If you qualify, you can benefit from this opportunity.
And there are no location restrictions. Explore homes across the country without being limited by your mortgage options.
Who qualifies to buy a home with 1% down
There are a few program guidelines to be aware of:
You'll need a minimum credit score of 620 to qualify for APM's 1% Home program.
The property you are purchasing must be used as a primary residence.
This program applies only to home loans for single-family homes (as opposed to a multifamily dwellings).
New-construction properties are allowed under this program.
This program is available for conventional home loans only.
The maximum amount of the home loan that qualifies is $275,000.
The buyer must provide a 1% down payment but can put down as much as 3%.
You can find all the details of the 1% Home program by clicking here.
How the Home's Seller Can Help
Down payment assistance like this is great, but we know it doesn't chip away at high interest rates, which can lead to high monthly payments. However, a rate buydown can ease this pressure, and the home's seller can even help fund that relief in certain instances.
APM's 1% Home program allows the seller to contribute to the borrower's closing costs, which can include an interest rate buydown of up to 3% of the purchase price. Talk about reducing the financial burden of buying a home in this market!
You should also know that there is no pre-payment penalty with this program. So if you find yourself in a better financial position in the future, have an opportunity to refinance to a lower rate, or want to increase your monthly payment, you can. Then take that hard-earned savings and put it to good use.
Empowering Today's Buyers
APM's 1% Home program isn't just about mortgages; it's about accessibility and inclusivity. By reducing the initial financial burden to buy a house, this program can open doors for individuals and families who might not have had a chance to own a home otherwise. A lower down payment also means more money stays in your pocket for everyday expenses, or to put toward your monthly mortgage payments.
We view this program as a critical step in addressing one of the biggest obstacles in real estate investing: the down payment. By providing a solution that makes homeownership more accessible, we can secure positive outcomes for hard-working families throughout the country.
You don't have to be an expert in real estate or have a perfect credit score to achieve your dream of owning a home. With APM's 1% Home Program, you can take that step toward homeownership without breaking the bank.
Learn More Today
We hope this new program excites you as much as it excites us to offer it. As always, we're here anytime you have questions, comments, or concerns. Click here to connect with a trusted APM Loan Advisor in your area to learn more about qualifying for this program or other programs offered by APM.
APM is always looking for new ways to provide mortgage lending solutions for underserved people and communities. We want to ensure that every person and family with a dream of achieving homeownership can make that dream a reality.