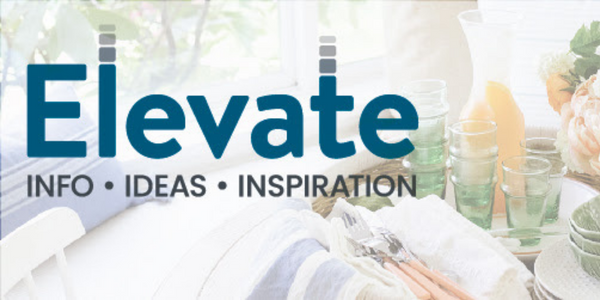 What's Going On With the Economy?
Elliot Eisenberg is back with information on where we are, what's coming and why rates are on the move.
Rates are Rising. Should You Buy Now?
Both mortgage rates and rent prices are rising, which makes the "rent or buy?" question trickier than ever. While this has caused some would-be homebuyers to put their plans on hold, you may not be content to do this, especially if your rent continues to increase with every new lease.

While interest rates are a big consideration when buying a home, there are other important factors to consider.

Are you ready to put down long-term roots? If so, it could be well-worth buying now. However, if you're planning to move again in a few years, this strategy may end up costing you any equity you earn, especially if property prices stagnate.

Are you prepared to take over maintenance? Unless you buy a warrantied new home, you may be faced with major bills during the first years of homeownership unless the previous owner has recently replaced older HVAC, plumbing or electrical systems.

What about future possibilities? For example, if you plan to buy with a spouse, what will happen if one of you is laid off? Do you plan to eventually move an elderly parent in with you? Will you still have an emergency nest egg after making a down payment?

What if you find a bargain? It could make sense to buy this home with a smaller deposit, even if you can afford to put 20% down. Here's why: it's important to have assets on hand to keep your investment in homeownership safe, even if you're required to pay mortgage insurance during the first years in your new home. This strategy will help you truly enjoy the perks of homeownership without money worries.
Source: apmortgage.com
Seller Concessions
There's always a lot of back and forth when you buy a home. It's called the negotiation process, and it's one of the reasons you need a great realtor. Potential buyers want to secure the best sale price possible, while a seller wants to achieve their list price—if not more. Some sellers also want to sell as quickly as possible.

These goals can motivate a seller into offering concessions. This is when the seller pays fees associated with closing costs or the home.

If a seller is offering concessions, they may have agreed to pay:
Property taxes (through the end of the year)
Title insurance
Home inspection fees
Recording fees
Appraisal fees
Attorney's fees
Loan origination fees
Mortgage points
Concessions can also include the cost of repairs or improvements associated with the home.

Seller concessions are more common in a buyer's market, which means there is more housing supply than demand from potential buyers. In a buyer's market, a seller has to compete for buyers' attention. If they want to hold firm on the sale price of their house, offering concessions is one way to do that.

On the flip side, sellers aren't as likely to be offering concessions if the market favors them. In a seller's market, there are more buyers than houses, which means the buyers have to compete to make their offers stand out. Nonetheless, some sellers have agreed to pay concessions even in this climate if it means saving the deal.

For example, say a seller has accepted an offer and all is moving along nicely…until the home inspection reveals a plumbing issue. Rather than knock some money off the sale price of the home, the seller might agree to pay for the plumber.
Source: mymortgageinsider.com

Even in a seller's market, offering concessions is often worth it to the seller if it means they can ensure a fast closing and prevent the seller from relisting the home. Read more about how concessions can benefit buyers...
Savings, Meet Higher Interest Rates
If rising prices have convinced you to put off major purchases for the time being, or if you're looking for an alternative to traditional savings accounts, here are some strategies for making your money work harder.

A high-yield savings account (HYSA) offers higher interest rates than a typical savings account. Some HYSAs currently offer rates over 2%, which may increase again if the Federal Reserve announces another rate hike. More good news: many HYSAs have dropped their minimum balance requirements.

A money market account goes a big step further than a savings account, as it also provides check writing and debit card privileges combined with a higher rate. These are popular with savers who prefer limited access to these funds, as withdrawals may be limited. Some of these accounts may include other bonuses, such as the opportunity to earn frequent flyer points.

A certificate of deposit (CD) is a savings tool that earns interest over a set timeframe. During this time, the funds will not be accessible without penalty. However, CD customers are rewarded with higher interest rates. CDs often provide a higher rate for larger deposit sums and longer maturity periods.

I Bonds, aka Series I Savings Bonds, have become popular thanks to historically high interest rates. These bonds use a combined fixed and inflation rate to create the bond's composite rate. The fixed rate doesn't change through the five-year life of the bond, while the inflation rate changes twice a year, in May and November. Some I Bonds are currently offering a composite rate of over 9.0% this month.
Source: thepennyhoarder.com
Buying an Old House Can Preserve History
More homebuyers – both new and experienced – are going the old house route. These have become easier to locate with the popularity of TV shows like Cheap Old Houses and This Old House.

Restoring an older home can be both satisfying and profitable, but it's also a major commitment. Here are some things to keep in mind before you begin shopping for that Greek Revival or Italianate fixer-upper.

Research the home's style and history. This helps identify the home's original building materials and will help you find suitable substitutes if needed. It's also worth contacting your state's restoration society or historical commission website for guidance. Some states may offer you a grant, tax credit, or both in exchange for helping preserve local history.

Check out possible limitations. If your chosen home is in a "historical district" or similar, you may be required to follow certain guidelines or obtain permission before you begin your restoration or remodeling work.

Find the right contractor. If you're confident you have the skills to complete restoration on your own, this is a big plus. However, you may need to hire a specialist if you run across major structural, plumbing, or electrical problems. This is because your home's foundation or electrical wiring may be very different from modern homes.

Start renovations in the right area. This is especially important if you're purchasing a property without modern heat or cooling. Experienced renovators often make the main bedroom, bathroom, and kitchen habitable before move-in. This ensures they'll always have a comfortable living area...something you'll want, too.
Source: ahs.com

We offer financing for fixers and historic homes - and for renovations on a home you already own. In fact, we have a complimentary eBook you can download for information on how renovation financing works. Want more information? Let's connect!
Factors That Influence Mortgage Interest Rates
There are a few really important numbers when it's time to obtain a home loan: your credit score, the amount you want to borrow, and the interest rate. The news is full of talk about interest rates lately. Will they go up? Will they go down? Will they stay down? When they go up, how far will they go?

It's a losing battle to follow the news on mortgage interest rates on a daily basis if you're hoping to lock in the best possible loan rate. However, you can certainly get a sense of key trends by keeping your eyes and ears open when it comes to the 10-year Treasury, Federal Reserve, and mortgage interest rates.

Before you do that, you'll want to make sure you understand what factors influence mortgage rates.

Continue reading...
Halloween Dirt Cup Puddings
This easy and delicious Halloween Dirt Pudding Recipe includes something for everyone: "dirt" made from crumbled Oreos, creamy chocolate pudding, and lots of creepy garnish! Personalize your own with your favorite gummy treats, or assign this task to any little monsters lurking in your home.
Chic Halloween Decorations
Halloween doesn't have to be styled the same way year after year, and you can even combine spooky with chic autumn accents and create a "Falloween" vibe. Better yet, visit sites like Etsy where hundreds of hand-crafted, original, and even custom-made items are available for sale.

Here are three suggestions to incorporate classic fall and Halloween items with your existing décor.

Posh Pumpkins
While there's nothing wrong with carving a jack-o-lantern for your front porch, your indoor pumpkins can go further. Fabric pumpkins made of velour, burlap or even velvet can go almost anywhere in your home. You can even go for more glamour with painted ceramic or glass pumpkins.
Classy Craniums
The human skull became stylish when English designer Alexander McQueen began adding them to his couture collections. And while skeletons are always a favorite with trick-or-treaters, you can bring them indoors in all sorts of ways. Go up-market with glassware, garden pots or even a crystal decanter adorned with a stylized skull. Or pick up a few spooky animal skeletons at a big-box retailer.
Lighten Up
You can go gothic and subtly spooky without using dark colors, especially as this also tends to make small areas look smaller. Instead, go light with natural-looking spider webs. You can add all sorts of floating ghosts, made from anything from tissue to fabric. Park or hang a few above a lamp, or move a spotlight underneath them, and bring them to life for the evening.
Source: housebeautiful.com