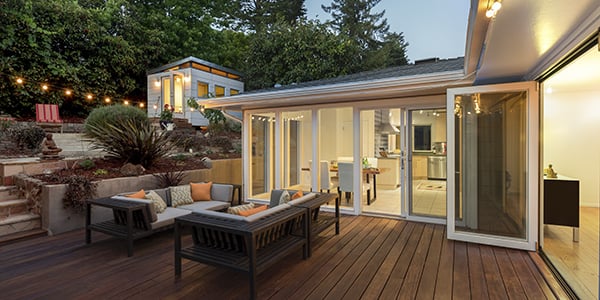 We've all been spending a lot of time at home, but what happens when the home you love no longer meets all your needs? You may feel trapped in the home you have, but that's not really the case. You do have a few options to consider.
You can:
Sell it and buy a bigger (or better suited) home
Renovate your home to accommodate your current needs
Ignore your needs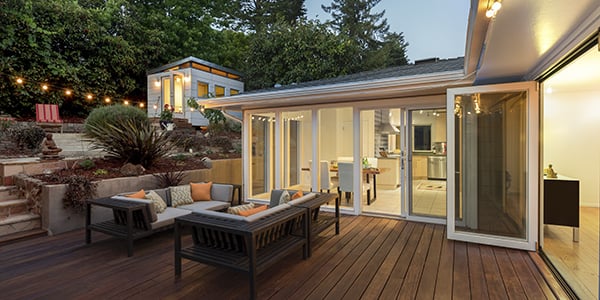 Buying a bigger house is the right solution for some people, but it's far from a one-size-fits-all solution. Plus, plenty of people adore their home and have no desire to pick up their roots, let alone deal with staging, negotiations, and the dreaded move.
On the opposite end, we know what happens when we ignore our needs. The problem will continue to persist and, if we're really unlucky, it will become even more inconvenient and expensive.
That leaves us with the final option, a renovation. Savvy home renovations that maximize space can be a win-win for your household. They let you remain in the property and neighborhood you love while you continue to make sure the family under that roof is cared for.
There are many reasons people seek out home renovations that maximize space, especially during the pandemic. Working from home, homeschooling, health concerns, aging parents, and adult children struggling due to financial hardship are just a few of them.
Financial hardships aren't just limited to the younger set, of course. If you or your partner experienced a change in income, renting out a room or even part of your house could be a great way to supplement that income.
Now, we know what you're thinking. "Why would I want to invest in a major home renovation if I'm experiencing financial hardship?" For the same reason you'd want to invest in one if you weren't: the existing equity in your home can often cover the cost (or at least a portion) of your home renovation. This can be done through a home equity loan, cash-out refinance, or HELOC (home equity line of credit).
An APM loan advisor can help you determine which option is right for you, but first, it's worth taking a little time to think about which home renovations will best maximize your space in your current home.
Finish a Basement or Attic
These vast spaces can easily become separate dwelling units with a little TLC. The biggest investment you'll need to make—aside from actually finishing the space—is the installation of a bathroom. From there, your renovation can be as simple or sophisticated as you'd like. One thing you may want to consider if you're turning these spaces into their own self-contained apartments is whether you want to install an exterior entry/exit.
Naturally, attics and basements don't have to become entire apartments. A home office, playroom, gym, or bonus room are all great uses of this space. As with all renovations, make sure you check with your city first to confirm it's allowed and learn how to get the proper permits. Your contractor can help navigate this with you and confirm that your renovation plans meet local code requirements.
Build Up
When you feel like you've outgrown your ground level, home renovations that maximize space above you may be the solution. You can add a bump-out or an entire room to an already existing second story—or you can add a second story from scratch!
This same strategy can also be applied to detached garages. The result is often a charming-looking "mini-house" that is perfect for aging parents, adult children, long-term renters, or Airbnb'ers. The best part is the apartment's location has a good deal of privacy for both you and the dwellers. Plus, there's no need to add separate entrances to your home if privacy is what you're after!
Build Out
If you do have the clearance to expand the first floor, these can be marvelous home renovations that maximize space. As we're sure you're coming to see, there are tons of renovation options based on your wants and needs. You can convert a garage into a bedroom, add an extra room in the back, create a mudroom, turn a front porch into a sunroom, or install an enclosed back patio.
The options don't end there, though. Many people think home renovations refer only to the home. Easy mistake to make, we know. What often gets overlooked, however, is the backyard. Outdoor space has become more coveted than ever thanks to COVID. Therefore, it makes sense that the home renovations that maximize space for you may include creating an indoor/outdoor space, adding a pool, tacking on a deck, or even investing in a separate stand-alone structure that can serve as an accessory dwelling unit (ADU).
Divide and Conquer
Home renovations that maximize space do not have to include expansions of any kind if they're not right for you. Sometimes privacy is all you're after. Or you simply want to create a rental dwelling as quickly and easily as possible.
These goals are absolutely achievable through a home renovation without undertaking a massive construction project. The easiest way to do this is by dividing a two-story home. This will include installing separate exterior entrances/exits, as well as a locked door at the top of the stairs. Don't have a second story? No problem. The same practices can be performed to divide a single-story home. Just make sure each party has access to a bathroom and that rules about cooking and/or the kitchen are understood if the kitchen is going to be shared.
A home renovation can be a great way to add value to your house—especially while you live in it! Enjoy the fruits of your labor by accommodating more family members, providing everyone with the appropriate level of privacy, or collecting extra rental income. When it comes time to sell, you may find that home renovations that maximize space can practically pay for themselves when it comes to return on investment!
Contact an APM loan advisor today to put your home's equity to work as you strive to meet your current needs while staying in the house you love.