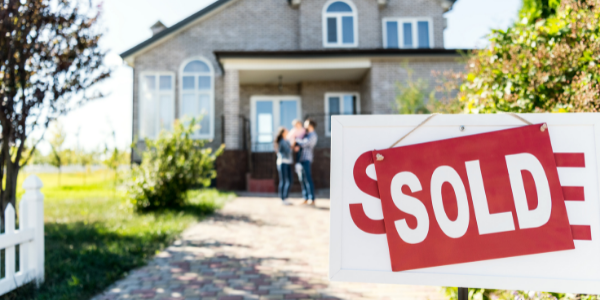 You're thinking about selling your home, but you're stuck on the age-old question: Are you going to list your home yourself, or are you going to use a listing agent?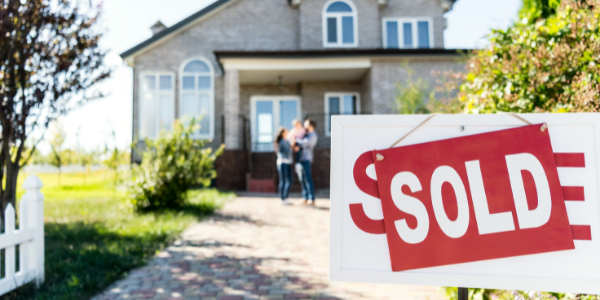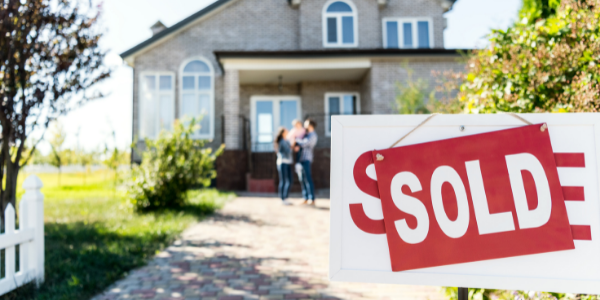 Of course, selling your home involves more than just listing it. You'll want to get your home inspected and ready for viewing. You'll also need someone to host open houses or at least show the home to potential buyers. What if you have multiple offers? Who will handle those negotiations? And what should the price of your home be?
You can see where we're going with this. There's lots to handle when you're selling your home. Throw in buying another home and moving, and it can be downright maddening.
That's where real estate agents come in. They know the local market, they're pros at listing your home, and they know how to leverage multiple offers to get you the highest price or best terms—or both.
Risk vs. Reward
Many people believe going the "for sale by owner" (FSBO) route can save money, since they don't have to pay agent commissions, which are typically rolled into closing costs.
This sounds great at face value, but the truth is that you might save a commission but still fail to achieve the highest price when selling your home.
That's why it's important to take a few minutes and learn about the realities of selling your home. Then you can decide for yourself whether the risks outweigh the rewards.
How a Realtor Can Help
Here are the top eight reasons a listing agent can help with your home sale:
1. Working with a real estate agent can get you top dollar
For-sale-by-owner homes don't sell as quickly … or for as much.
A listing agent is an expert in the local market, as well as current sales data. These are huge benefits when it comes to selling your home.
And here's the thing: Sales data from popular real estate websites aren't nearly as reliable as the data that real estate agents can get. Website data can backfire if it inspires you to list your home for more or less than it's worth in the current market.
Statistics show that on average homes listed with an agent sell for a higher price ($58,000 higher on average according to the most recent NAR research report).
2. Realtors understand the market
Real estate agents have house-by-house, street-by-street, and market-by-market experience. When competition is fierce, they can help you with strategies to buy or sell your home.
3. Working with a real estate agent lowers your risk
When you have an agent, you share some of the risk of home buying and selling. As a seller, you're paying the real estate agent to assist you, advise you, and help navigate the transaction legally and safely.
4. Listing agents are well-versed in the process
Real estate agents can negotiate more than just price. They know all the terminology and can help negotiate the dozens of sticking points that keep transactions from closing—including repairs, closing costs, timelines, rent-backs, inspection issues, and more.
They're also bound by a code of ethics, which means they know what has to be disclosed to a potential buyer—as well as how to disclose it. Their profession also requires that they carry insurance in case something goes wrong.
A homeowner trying to sell on their own is just that: on their own. This can result in money lost if the home sells for less than the price a realtor could have achieved or, even worse, if costly litigation occurs during or after the closing.
5. A listing agent works closely with all parties
The loan officer, title company, appraiser, property inspector, and others all have jobs to do during a transaction. Your average homeowner simply isn't privy to all the details that must be tracked during the course of a home sale.
On top of that, there are deadlines and a closing date to keep track of. The legal ins and outs of real estate transactions can make the for-sale-by-owner path tricky for many.
6. Real estate agents can vet potential buyers
A listing agent can require interested parties to get pre-qualified or even pre-approved before viewing your home. This reduces the number of showings (in a good way!), which reduces the burden on you, especially if you're still living in the home.
You'd be surprised at how many looky-loos—neighbors, community members, people thinking about buying sometime in the future, homeowners who recently bought and want to compare houses, people just driving by—show up when they see a "For Sale" or "Open House" sign!
Private sellers don't have the ability to require that buyers be vetted before they tour a home. You don't want to waste time on a showing—even if it's with people who want to buy your home—if they aren't financially qualified to do so.
7. A homeowner can do only so much marketing themselves
Here's the cold, hard truth. Only 9% of homebuyers find their new homes by calling the number on a sign they see while driving around.
The vast majority find their homes with a real estate agent's help, since they have access to current and upcoming listings. A real estate professional knows how to market properties successfully through the MLS, but also within their office, on broker tours, and on open houses.
They are intimately involved in the market daily, in constant contact with other agents, and they can leverage that to get the word out.
8. Real estate agents work for free
As a seller, you don't pay anything until the transaction closes. That means all the work done upfront—such as marketing, staging, repairing, managing inspections, and paperwork—all get done long before an agent ever sees a commission.
(If you're a homebuyer it's typically free no matter what; all commissions come out of the sale.)
The Bottom Line
When it comes to costs, market knowledge, and negotiation strategy, the benefits of working with a real estate agent are plentiful. Plus, large dollar amounts and legal ramifications often detract sellers from going it alone—and for good reason.
If you're ready to sell but are unsure where to start, an American Pacific Mortgage loan officer can help. They can connect you with our network of trusted real estate professionals. You can even get pre-approved for your new home at the same time. Talk about two birds with one stone!