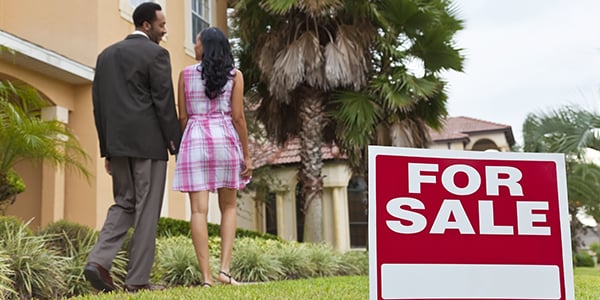 You know you want to purchase a home—and that is so exciting! We feel your energy, we really do. But before you start looking online or driving around neighborhoods in search of your dream home, you need to get your ducks in a row and prevent unpleasant surprises that can delay the lending process.
As exciting as it is to go house hunting, there can be some surprises along the way. Not all of these surprises are fun, and the last thing you want to do when buying a home is realize you can't qualify for the loan amount.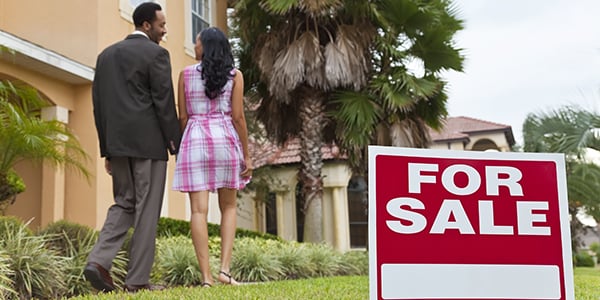 We've seen it happen time and again. No matter how confident you are in your finances, you have no way of knowing what you qualify for until you apply for a mortgage. This is why it's so critical to start the homebuying process with a mortgage preapproval. The time, money, and stress you'll save yourself are invaluable!
What Is a Mortgage Preapproval?
A preapproval is a tentative commitment from your mortgage lender for a home loan. This commitment comes in the form of a mortgage preapproval letter stating how much money the bank is willing to lend you for a home.
It means that the lender has verified your financial information and ability to pay for the house by analyzing things like your tax returns, bank statements, and pay stubs, and it verifies that the lender has checked your credit. Once this process is completed, you can show your mortgage preapproval letter to home sellers when you're making an offer. A preapproval can give sellers confidence in your offer that you can, in fact, afford to buy their home.
A mortgage preapproval differs from a prequalification. People often confuse the two, so let us explain.
While a preapproval is part of the official home loan application process that verifies income, credit report, assets, and more, a prequalification is simply a rough estimate of what size home loan you may qualify for based on the data you provide.
This information is not verified by the lender. Prequalification is a casual process that's more of an information gathering, and the result is only an estimate.
Why Get a Mortgage Preapproval?
When you start the homebuying process with a mortgage preapproval letter that's valid for 60 days, you're going in with your eyes wide open. That's because a preapproval takes the guesswork out of buying a home.
The benefits of a preapproval include:
Knowing you can get a loan
Without a preapproval, you don't know for certain that you can get a home loan. A mortgage preapproval letter verifies a lender's willingness to lend to you based on your financial situation.
Knowing how much home you can afford
You can waste precious time, energy, and resources house hunting for a home that may not be in your price range. On the other hand, if you start the homebuying process with a mortgage preapproval, you may come to find you can afford more home than you imagined!
Understanding what your monthly payment will be
The overall cost of a home is one thing. That number may look doable, or it may look scary. In either case, the number that you really want to focus on is how much your monthly payment will be, including taxes and insurance—and let's not forget the interest rate.
With a preapproval, you gain a sense of what the next 30 years (or however long you plan to stay in your home) will look like in terms of payments. You can then adjust your price range up or down depending on what number you're comfortable with.
Saving time
A mortgage preapproval letter allows you to focus specifically on homes within your price range. You can spin your wheels for months on end looking at homes that may not be realistic for your budget.
If you start house hunting with a preapproval, you may also save time during negotiations and closing. This is because you're able to confirm to the sellers that you can afford this house. Having worked with a trusted loan advisor on your preapproval, you'll also know what to expect during closing and prevent possible surprises, which can speed up the process.
Having an opportunity to review your financial situation
You would not likely get a preapproval simply to have a financial well-being check, but it is a major benefit. The mortgage preapproval process will take into account all your assets and income, all your monthly debts and obligations, and your credit report.
This will allow you to address any errors on your credit report, which could impede you buying a home. If the amount you're preapproved for is less than you imagined, it also gives you the opportunity to discuss actionable steps you can take to improve your chances of getting preapproved for your ideal amount.
Saving money
Start the homebuying process with a preapproval, and you'll know upfront what costs you'll be responsible for. That means no surprises later!
Many buyers understand the sticker price on the home. What they don't take into consideration are the fees and costs associated with actually buying a home. Since the preapproval includes an estimate of all these costs, such as title insurance and escrow fees, you'll be prepared for what happens after your offer is accepted.
Having a more competitive offer
A mortgage preapproval letter helps confirm the validity of your offer. It lets the seller know you mean business and you're here to play.
With interest rates and housing inventory as low as they are, house hunting has gotten ultra-competitive. This is especially true in secondary suburban cities that may offer more square footage, spacious yards, access to the outdoors, and lower housing prices than expensive metros.
When you start the homebuying process with a mortgage preapproval letter, you also give yourself some buying power. You may find you have more leverage and room to negotiate—not just on price but on closing costs, move-in date, improvements, furnishings, and more—if you have that trusty letter in your pocket.
Ready to Get Started?
Let's face it: Anyone can say they'd like to buy that house. They may even be so enthusiastic about it that they offer above the asking price. That's all great…but can they back that offer up? The only way to know they can do that (aside from buying a home in all cash) is with a mortgage preapproval.
If you start the homebuying process with a preapproval, you're already ahead of the game because you're house hunting within your price range. You're also prepared for the costs associated with buying a home, and you're able to submit an offer that sellers and real estate agents will take seriously. It's also the best way to ensure that the home loan process goes smoothly and you're able to secure the home of your dreams.
Ready to jump into the mortgage preapproval process? We're right there with you! Find an APM Loan Advisor near you today. In the meantime, you can read more about how to get preapproved here.