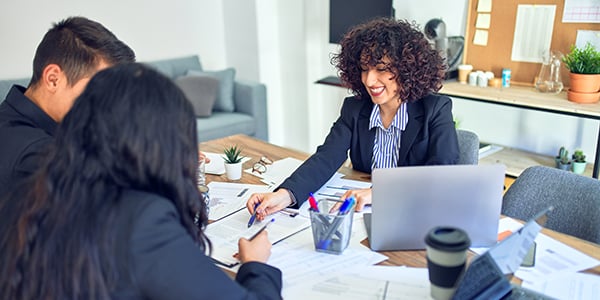 Deciding it's time to buy a home can be exhilarating—but it's also a little daunting. Taking time to research your options before you begin your home search is often the best place to start. One big factor to consider is whether you need a pre-approval vs. a pre-qualification.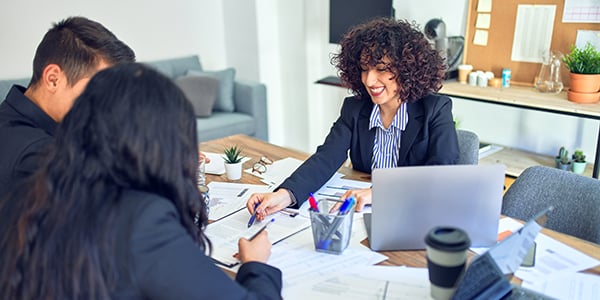 Essentially, this is the difference between having a lender verify your ability to qualify for a loan and getting an opinion on what you may be able to afford. Though both options have their perks, the major benefit of a pre-approval compared to a pre-qualification is that a pre-approval means that you've been thoroughly vetted for a loan.
That kind of knowledge is power. So, let's get down to the differences when it comes to pre-approval vs. pre-qualification so you can understand which option's right for you.
Pre-Qualification
Getting pre-qualified is often thought of as the first step in obtaining a mortgage. When you get pre-qualified, you and your loan advisor will discuss your financial goals and what homeownership looks like to you. Your loan advisor will ask about your income, assets, debts, and obligations. Based on the information you provide, that advisor can tell you how much of a loan you may qualify for.
One of the big differences between a pre-approval vs. pre-qualification is that a pre-qualification is a rough estimate based on the data you provide. This information is not verified by the lender. It is a casual process that's really more of an information gathering, and the result is an only an estimate.
Another difference between a pre-approval vs. pre-qualification is speed. The pre-qualification process is pretty fast, since the loan officer doesn't need to verify your information or analyze your credit report.
Pre-Approval
Pre-approval is like the second step to obtaining a mortgage, though many opt to skip step one and jump straight to a pre-approval—and for good reason. This is part of the official loan application process that's based on verification of your income, credit, and assets. You and your loan advisor will compare mortgage options to decide which loan program will help you reach your financial goals.
As you move forward in the pre-approval process, you'll complete a loan application even though you don't have a property address yet. For this reason, a pre-approval is often thought of as a "conditional commitment," since you still have to find your dream home before securing a mortgage.
When a lender has looked at—and verified—your ability to get a loan, there are less likely to be unpleasant surprises as you continue the process of getting a mortgage after you've found your home.
Things You Should Know About Pre-Approval
Your loan advisor will take into account (and verify) several areas when you're applying for pre-approval. Some of the documents they may request from you, or order on your behalf, include:
Credit report
Wage statements, such as W-2s (or 1099s, if you're self-employed)
Proof of additional income, such as alimony, child support, bonuses, or commissions
Tax returns
Bank and investment account statements
Identification documentation, such as a driver's license, Social Security number, and a signed document allowing them to pull your credit report
Debts, including additional mortgages, credit cards, auto loans, student loans, and other outstanding balances
The length of time it takes to complete a pre-approval vs. a pre-qualification depends on a few things. Naturally, the pre-approval process is smoother if the lender has all the information they've requested and if this information is accurate (i.e. double check your name, employer, current address, Social Security number, etc.). If you have a solid pre-approval application with no errors, this process can be done as quickly as the same day.
If, however, your application contains a few "red flags," such as a history of foreclosures, a lot of debt, or a low credit score, it can take a bit longer to obtain pre-approval. The lender will sort through these complexities as they calculate your debt-to-income (DTI) ratio, your ability to repay the loan, and anything else that might need extra explanation or research.
Now, we know that no one is perfect. Marks on your credit report or any of the situations above shouldn't deter you from applying for a home loan. They simply mean you should seek out the help of a trusted loan advisor early on so you can get the process rolling.
When your pre-approval application is submitted, processed, and approved, you will receive a written confirmation from the lender stating they are willing to lend you a specific amount of money. A pre-approval letter is generally good for 60 to 90 days, giving you plenty of time to shop for your new home.
Partner with a Mortgage Loan Advisor
A seasoned mortgage loan advisor can walk you through every step of the home loan process, from pre-approval up to and past closing. An experienced mortgage professional listens as you discuss your financial goals, current situation, and the type of home you're looking for. They will want to know if you're looking for a "forever home" or a stepping-stone house that you'll occupy for a few years before moving on, which might affect which loan type is most ideal for your specific situation. Once your advisor understands what your end goal is, they will help you map out a plan to get to the finish line.
It can be tempting to run out and start looking at houses the moment you decide you want to buy a home, but resist the urge to jump ahead! Understanding the differences between a pre-approval vs. pre-qualification and which one is right for you will make sure this journey starts out on the right foot. Having a lender verify your information before you look for a home makes for a smoother, faster process in the long run.
Ready to get started? So are we! Contact us today to have a trusted APM Loan Advisor walk you through the pre-approval process.