Have you been dreaming of a place to call home? Whether to move out on your own, enter into a relationship, or start a family, many people want a place of their own. For others, an improved financial situation makes the dream of homeownership finally feel possible.
If you are thinking of settling into your very own home, creating a personal space that reflects your unique style and suits your lifestyle, there may be one big question on your mind: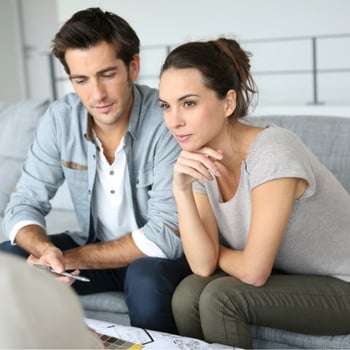 Is It a Good Time to Buy?
Here are a few factors to take into consideration if you are wondering if this is a good time to buy a home.
The Market Matters
The National Association of Realtors recent survey uncovered an interesting sentiment among homeowners: 82% of owners believe now is a good time to buy. Their reason?
Increasing home values combined with low interest rates.
The housing market is different in every location, and the market in the area where you want to buy will have its own home value trends. The overall trend nationwide, however, is extremely positive for potential homebuyers.
50% of homeowners surveyed nationwide think their home values have increased in the past 12 months.

Interest rates are low, making the dream of homeownership possible for buyers every single day.
The "Y" Factor
Sure, the market matters. One other factor could be even more important, however. This is the "Y" factor: You. Are you ready to buy a home?
Are you tired of paying rent, investing in someone else's financial future instead of your own?

Have you been wanting a place that uniquely suits your lifestyle?

Do you need more room for a growing family?

Do you have the assets or income to put towards a mortgage?
If you answered yes to any of these questions, now is the right time to find a knowledgeable loan advisor who can help guide you through the different loan options available to you.
How Much Home Can You Afford?
The first step to buying a home is knowing what you can afford. That's when it pays to have an experienced loan advisor on your team. A mortgage calculator can help give you a general idea of what you can afford, but a loan advisor can give you a more accurate idea of how much home to shop for, and can even take steps to get you pre-approved so that you can make a strong offer to a Seller.
When you meet with an advisor, you will review your overall financial picture which includes your income, assets and debts. Your advisor can then present you with various loan program options.
Different loan programs come with different qualifying guidelines and various interest rate options. At American Pacific Mortgage, our experienced loan advisors have access to an incredible array of loan programs, plus specialty programs that no one else in the industry offers. For example, you can combine our Keys on Time and SecureLock speciality loan programs to have the security of a locked-in interest rate even prior to making a purchase offer. Our knowledgeable advisors can expertly guide you through the process of finding various loan options for your unique situation.
Can I Qualify?
Are you thinking of buying a home, but not sure if you qualify for a loan? If this sounds like you, it is even more important for you to get a trusted loan advisor on your team. When you have an experienced industry insider with numerous loan programs to choose from, you may find the program for your situation, even if...
You have recently changed careers, or became self-employed.

You aren't sure if your credit score will qualify you for a loan.

You don't have cash on hand for a down payment.

You aren't sure if you can afford a home in your area.
Don't let your own doubts about your ability to qualify for a loan keep you from getting the information you need from someone who knows.
If you aren't ready to speak to a loan officer just yet, a mortgage calculator can be a useful tool to help you get a general idea of what you can afford.
When you are ready to fully explore your options, a conversation with a loan advisor can guide you through your many loan options to uncover the program that works for your situation..
If you want to buy your first home, there is no better time than now. Rising home values, competitive interest rates, and a large variety of home loan programs to meet your needs are available for you today. Now is the time to team up with a trusted loan advisor who can help guide you through your loan options, help you determine how much home you can afford, and walk you confidently through the home purchase process. Why wait for tomorrow to turn your dream of homeownership into a reality?