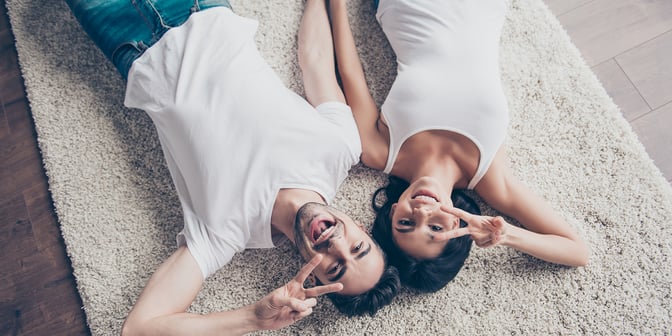 It's not feasible for most people to snap their fingers and – poof! – a 20 percent down payment appears. For some, saving for a down payment can be a long-term process. While there are many down payment assistance programs and loan options that can make the down payment a little easier to swallow, there are also a few habits you can implement to quickly save for a down payment.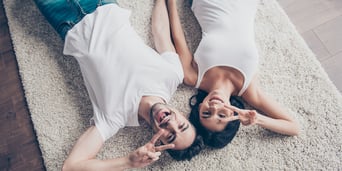 Go Lean
If you're quickly saving for a down payment, you'll want to pare back on discretionary spending. This includes vacations, entertainment, eating out and shopping for non-essentials. Take a look at your bills as well to see where you can save. Call your insurance agent(s), internet/tv/phone providers and utility companies to see if there are special promos you can take advantage of, discounts they can offer you or reduced plans that you can live with.
This is also a good time to suspend (just temporarily!) any memberships or subscription services as you quickly save for that down payment. This includes streaming services, monthly subscriptions, gym or fitness memberships and any other programs that require you to pay a monthly fee. We promise, these programs will still be waiting for you once you're in your new home!
You'll be amazed at how much you can save if you remove these discretionary expenses and stick to a pre-determined budget. This can quickly add up to five figures over the course of a few months! We know it's hard to overhaul your lifestyle, but you can achieve that down payment a lot faster with this quick-and-dirty approach.
Automate
Many people think saving is something you do automatically. It's really not. The easiest way to quickly save for a down payment is to physically save. Set up an automatic direct deposit – whatever sum you're comfortable with once your bills are covered and your budget has been set – and let that money accrue.
Here's the thing, though. You have to commit to leaving that account alone. While you're quickly saving for a down payment, you want this account to be a one-way street: money goes in…it doesn't come out. You can make this money work even harder by finding a bank with an attractive annual percentage yield (APY). This can help you earn a little extra as you build toward your future home.
APYs vary by bank, promotion and terms, so be sure to do your research and read the fine print carefully before signing up.
Get a Side Hustle
The easiest way to quickly save for a down payment is to make more money! Easier said than done, we know. Fortunately, it's easier than ever nowadays to take on part-time work. The sharing economy alone is full of opportunities. You can drive for rideshare companies, rent out any extra space you may have on home-sharing platforms, deliver food for online delivery services, sign up as a dog walker or event rent your car out when you're not using it.
We all have our own talents. This would be the time to maximize yours! Advertise guitar lessons, sign up as a tutor, take on freelance graphic design work. Whatever your thing is, there's bound to be someone willing to pay you for it!
Some of our talents are more product-based than service-oriented. That works, too. Show off your craft skills on Pinterest, and create an Etsy page of your own. Amazon is another great marketplace for goods, as are farmer's markets, craft fairs and pop-up shops. You never know, you may even discover a viable business opportunity or, at least, an extra moneymaker as you capitalize on your talent.
Become a Salesperson
Buying a new home is the perfect time to take stock of your own inventory. If you've lived in your current home for more than a year, chances are you've got some things lying around that you no longer need or want. Want to quickly save for a down payment? Unload some of those items.
There are dozens of websites and apps that allow you to sell clothes, furniture, electronics, home goods and more. There are also plenty of consignment stores that accept these goods. Some even pay cash on the spot.
We're certainly not advocating that you sell your every last possession as you save for a down payment. However, since you're looking to buy a home, you'll likely be moving in the near future anyway. Save yourself some trouble, go through your home room by room, and determine what you want to keep, sell, donate or trash. Trust us, you'll find yourself with lots more time, money and opportunity to sell unwanted items if you start this process before you're under the pressure of a move-out date.
Quickly saving for a down payment requires some effort…and creativity. Adopting even one of these strategies, however, can yield big-time savings. Imagine what you could save – and how quickly you could save it – if you implemented all four. So, what are you waiting for? Time's a wasting!