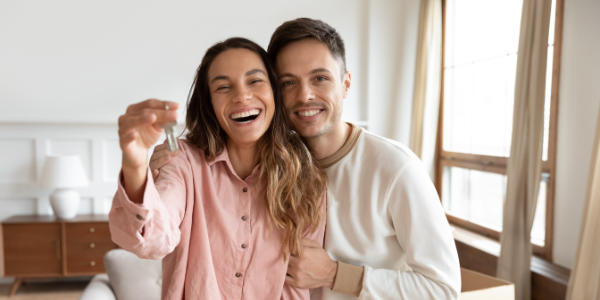 Believe it or not, there are many, many people who want to see you in the home of your dreams. We know that dream doesn't always seem attainable. Money can be tight, and a down payment is just one more thing you have to save for.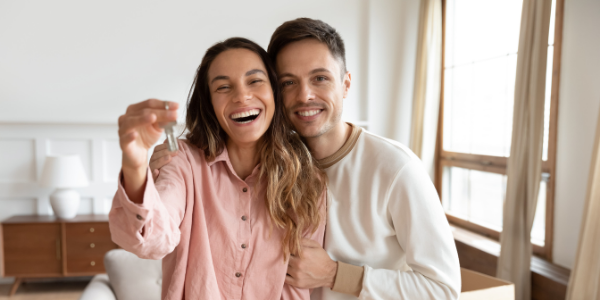 Fortunately, each state has its own down payment assistance programs, which can lessen the burden on you, making homeownership more attainable. There are also national, citywide, regional, and even occupation-based assistance programs you may qualify for that help buyers get into homes without having to save up for a large down payment.
Down payment assistance comes in the form of grants, second loans, and forgivable loans, though guidelines will vary depending on the state and program. Another perk of down payment assistance programs is that many come with attractive interest rates, homebuyer education (never a bad thing!), and flexible underwriting guidelines.
State Down Payment Assistance Program Examples
While each state's program is different, APM partners with programs throughout the country to offer assistance to those who need it. For example, in California, APM was recently recognized as the top lender for California Housing Finance Agency (CalHFA), the state's primary down payment assistance program.
CalHFA offers assistance programs that include:
A deferred-payment loan of up to 3.5% of the purchase price or appraised value for FHA borrowers to assist with down payment and/or closing costs, with a cap of $11,000
A deferred-payment loan of up to 3% of the purchase price or appraised value for USDA or conventional borrowers, with a cap of $11,000
A deferred-payment loan of up to 3% of the purchase price or appraised value for VA borrowers
Note that the $11,000 cap does not apply to school or fire department employees, or those purchasing new construction homes, manufactured homes, or homes with accessory dwelling units (ADUs)
California isn't the only state with down payment assistance programs.
Texas offers programs like:
My First Texas Home, which provides home loans, state down payment assistance, and closing cost assistance with mortgage tax credit options for eligible first-time homebuyers
My Choice Texas Loan, which provides 30-year, fixed-rate mortgages with state down payment assistance and closing cost assistance with no first-time homebuyer requirement
Texas Mortgage Credit Certificate Program, which provides additional savings to Texas first-time homebuyers on their federal income taxes
Illinois boasts programs including:
IHDAccess Forgivable, which gives you up to $6,000 in state down payment assistance that is forgiven monthly over 10 years
IHDAccess Deferred, which provides up to $7,500 in state down payment assistance as an interest-free loan, with repayment deferred for 30 years
IHDAccess Repayable, which allots $10,000 in state down payment assistance as an interest-free loan, with repayment due monthly over 10 years
These are just examples of some of the programs available in a few states, but many states offer programs that are similar to these options.
Qualifying for State Down Payment Assistance Programs
As we've mentioned, requirements vary by program and state. However, in general, most state down payment assistance programs will have some basic requirements, including:
The homebuyer must use the home as their primary residence
Some programs focus exclusively on first-time homebuyers, but others are open to all homebuyers
Borrowers may be required to complete homebuyer education counseling
Low-to-moderate income programs will have income limits (this is usually determined on a zip code basis, where the income cannot exceed a certain percentage of the area's median income)
Some programs will not accept down payment assistance applicants directly, in which case you have to work with a program-approved lender like APM, who can qualify you for the program
Now, a quick word on homebuyer education requirements. These courses can typically be completed online or in person, though some come with a fee of around $99. Your loan advisor will help get you registered for the required course for the program you've selected.
Some state down payment assistance programs also require you to submit a certificate of completion once this course is over. The duration of these courses can vary, though they're generally around eight hours, in addition to a one-hour, one-on-one counseling follow-up session.
With more than 2,000 down payment assistance programs available nationwide—including programs at the state, county, and city levels—there are many options for those struggling to reach the homeownership milestone. Some of these programs can result in thousands, if not tens of thousands, of dollars put toward your down payment. In fact, homebuyers utilizing down payment assistance saved an average of $17,000, according to a 2016 RealtyTrac study.
Like the examples above, some state down payment assistance programs even offer forgivable or interest-free loans. These can really take the weight off your shoulders when you're trying to buy a home.
Although an internet search can certainly give you a taste of what's out there, a qualified lender who works in the market where you're looking to purchase a home is really your best bet. That's because, well, this is all we do all day—work with buyers to get them in homes! Being well-connected to the industry is one thing, but working on the ground in the precise area you're looking to buy means there's no one more knowledgeable about the specific down payment assistance programs that may be available to you.
APM prides itself on its vast market expertise, with loan advisors living, working, and serving in their local communities. Contact us today to learn more about the down payment assistance options available in your state and to discuss your unique financial situation. Who knows? We may be able to pair you with a program you didn't even know was out there. At an average savings of $17,000, these down payment assistance programs are well worth the call! Click here to find an APM Loan Advisor near you and get started today!