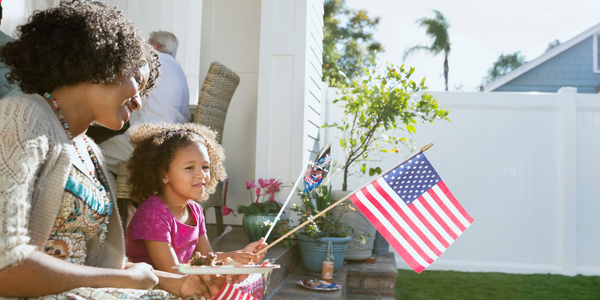 Getting a jumbo VA loan, which is a type of VA-backed home loan, offers several great advantages for eligible veterans and their surviving spouses. While there isn't technically a jumbo VA loan (all VA loans are treated similarly, regardless of loan amount), it's common to think of the larger loans to be "jumbo" for the sake of discussion.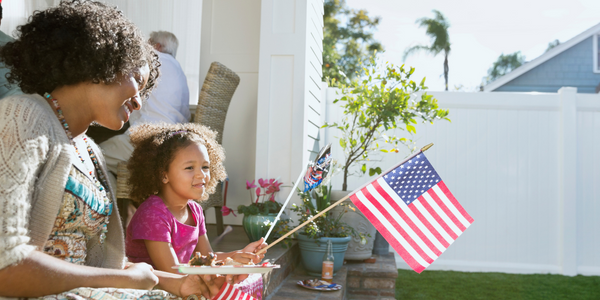 Unlike regular jumbo loans, VA jumbo loans don't have a maximum loan amount, other than what limits the lender has in place. For APM that is $2 million in most cases. Instead, they depend on your eligibility for a VA loan as determined by your Certificate of Eligibility (COE) and your entitlement. This flexibility enables you to borrow more through your home loan.
Fortunately, loans offered by the Department of Veterans Affairs—also known as VA guaranteed loans—come with even more perks. How about zero pre-payment penalties? Plus, those who qualify for VA jumbo loans don't have to worry about private mortgage insurance (PMI).
One of the biggest differences between non-VA and VA jumbo loans is the interest rate. While typical jumbo loans generally have a higher interest rate than a home loan that falls within the conforming loan limits, VA jumbo loans tend to have the same interest rates as any other VA-guaranteed home loan, though this may depend on other factors.
Obtaining higher loan limits without sacrificing your interest rate can be a big deal when you're considering whether VA jumbo loans are right for you. This is especially true in today's real estate market, where luxury homes and properties in high-cost areas often exceed conventional limits.
Eligibility
So who is eligible for VA jumbo loans? First, you'll need to meet all the eligibility requirements for the VA home loan benefit. The VA home loan program is open to active-duty service members, veterans, and in certain circumstances surviving spouses of a service member or veteran.
If you're entitled to use the VA home loan benefit, your APM loan officer can help you get all the paperwork you need to get started. They will go to the VA portal on your behalf and order your Certificate of Eligibility. In fact, they will typically be able to download the COE immediately upon entering in your information. If for some reason this is not available in your case, they can assist you in getting the paperwork into the VA manually to get your certificate.
For veterans with service-connected disabilities, VA loans can offer additional benefits. Those with a service-connected disability may be eligible for funding fee exemptions, which will take the overall cost of homeownership even lower.
Under certain circumstances, surviving spouses of deceased veterans may also benefit from VA loans, as they are often eligible to utilize their spouse's VA loan entitlement. They can access the same favorable terms and benefits as veterans themselves and are exempt from paying the VA funding fee. It makes homeownership more attainable at a time when stability can mean the most.
Qualifications
Do you have your eligibility covered? Great! Here are some important VA jumbo loan requirements to take note of.
VA loan requirements for higher loan amounts can be slightly stricter than lower-balance VA loans. They may require higher credit scores and income levels, for example.
Credit score requirements
Credit score requirements can be higher, but they will vary slightly by lender. For higher balance loans, the FICO credit score requirements can be as high as 720. This is compared with credit score requirements of around 580 for a lower-balance VA loan.
Debt-to-income ratio
The debt-to-income (DTI) ratio for VA loans is handled a little differently from traditional mortgages.
While there is technically no maximum ratio allowed, there is a formula required by the VA that takes into account your payments, expected utilities and maintenance, and any other payments you may have such as a car payment. The VA compares that to your net take-home pay and then looks at the balance of what's left at the end of the month.
The amount required depends on the number of family members, but your loan officer can walk you through what exactly it means for you. This is referred to as "residual balance for family support."
Down payment
Standard VA loans are famous for not having down payment requirements. Jumbo VA loans can offer the same benefit…in some cases.
It all comes down to your VA loan entitlement. Entitlement is how much a borrower has available for guaranty on a home loan. Your APM Loan Advisor can help you determine what your full entitlement is, as well as any amount of your entitlement that may already be used.
If you want to apply for a VA home loan and are already using your home loan benefit, you may not have full entitlement. This applies to those who have active VA loans, have had a foreclosure, or have sold their home as a short sale.
If you've paid off your VA-backed home loan in full or sold the property that carried the VA loan, then you should still qualify for your full entitlement. If a balance remains, or if you've allowed a buyer to assume your VA loan, then you'll be able to use the balance of your unused VA loan entitlement.
Other Considerations
It's important to remember that the home you're purchasing must be your primary residence if you're looking to use your VA home loan benefit. The home will also have to pass standard inspections.
Eligible borrowers can also use their VA loan benefit to purchase multi-unit properties, including duplexes, triplexes, or fourplexes. The only catch is that one of the units must serve as their primary residence. This strategy allows veterans to generate rental income from the other units (if certain requirements are met), which can earn them some cash to further offset the cost of a VA jumbo loan.
Apply for a VA Home Loan
APM understands and appreciates that serving in the military, or being the surviving spouse of someone who did, is an extremely hard job. We're proud that eligible individuals will be able to take advantage of certain benefits associated with VA-backed loans, and we're ready to serve you.
In fact, many of our APM Loan Advisors are veterans themselves. We want to see you obtain the dream home you deserve, and we're ready to help you get there. We're here anytime you want to apply for a VA home loan or discuss the advantages of VA jumbo loans. It's the least we can do after all you've done for us.