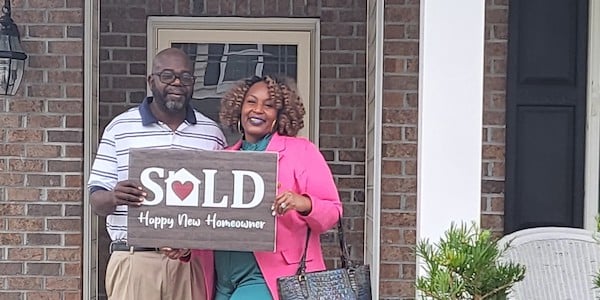 Part of APM's duty to its clients is to make sure they have all the information they need to make an informed choice when it comes to their mortgage loan and their dream home. Today, we're bringing you the story of Isis Frasier, an amazing woman, wife of a veteran, mom, and foster mom, whose experience as a VA loan borrower will help dispel the myth that VA loans are hard to do, require tons of paperwork, and take too long to close.
But first a little about Isis and her family…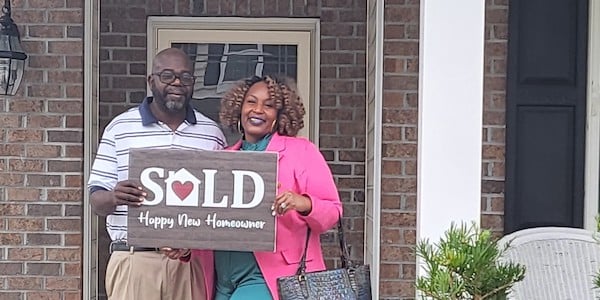 Isis thought she was living in her dream home, a 2,100-square-foot property she and her family rented in South Carolina. She was starting to notice a few items in need of repair—the microwave stopped working, one of the bathrooms was inoperable, and a mushroom-like plant was growing in one of the corners. She contacted her landlord about these issues and soon found herself with a notice that her family's lease would not be renewed as the landlord was selling the house to a family member.
To say Isis was stressed and heartbroken is an understatement. Isis, a behavioral health manager who specializes in addiction, and her husband, Silas, a veteran who now works as a truck driver, have five children of their own in addition to being foster parents. Being told they had less than 90 days to find another house was a tall order—and an important one. Isis knew they couldn't continue to foster children if they didn't have a stable home to offer them.
FATE STEPPED IN
Isis believes fate brought her later that day to a health food store owned by a family friend. The friend sensed that something was wrong and, after Isis explained what had happened, an acquaintance of the friend suggested she should reach out to Phil Crescenzo, an APM branch manager in South Carolina.
The idea of buying a home sounded wonderful to Isis…but unattainable. They had been turned down for a loan before. Their credit wasn't the best. They needed a large house, and they needed it fast.
Luckily, Phil knew just what to do. He emailed Isis immediately and scheduled a call within the hour. After hearing their story, Phil knew the VA home loan was the right option for the Frasiers. Despite having worked with many veterans' groups in the past, including Wounded Warrior, Isis admits that she was so blindsided by the notice to vacate and their current situation that she completely overlooked their VA benefits.
Still, with lower credit, no money down, and a previous home loan application that had been rejected, Isis didn't believe they would be able to buy a home. Plus, the family was due to leave on a cruise to the Bahamas to celebrate their wedding anniversary. Phil made a deal with her that if she could fill out the simple paperwork listed on the APM mobile application, he would take care of the rest.
Isis and her husband spent that night gathering the documents. She was starting to feel hopeful until Phil's office called requesting permission to run a credit check. To her disbelief, Phil called shortly after she supplied the paperwork and said that if she could simply pay an outstanding credit card bill of a few hundred dollars and obtain a note from that company that she'd paid the debt, he could get them qualified for the VA loan. Isis jumped right on it. Another call from Phil came, saying, "Go look at houses this weekend."
MAKING THE DREAM COME TRUE
Isis and her family fell in love with the second home they toured. The house was in the same school district as their rental, which was important as their son was a graduating senior. It boasted more than 3,000 square feet, 5 bedrooms, 3.5 bathrooms, a kitchen to die for, and no fungi to speak of.
Phil wasn't done, however. He suggested that they contact the sellers, who were active-duty service members, and ask if they would pay the closing costs, which amounted to about $6,000. The sellers agreed. Phil also had the VA do another appraisal, which came back at a higher value than the previous appraisal, allowing the Frasiers to put no money down.
Their application was approved, and the family closed on the home November 1. But Phil still had one more trick up his sleeve. The Frasiers had to remain in their rental until they could close on their home, and he didn't want them living there with so many problems. So he sent a crew over to repair the bathroom and get rid of the "mushrooms." It turned out that the house Isis had previously considered her dream home had a bathtub installed incorrectly, which led to leaks and major damage.
A NEW CHAPTER
That's all in the past now. Isis and her family couldn't be happier to move into their new home—a house that is actually theirs. Isis was pleasantly surprised at how easy the online application was, how fast the process moved, and how her APM Loan Advisor was able to conquer every challenge through his expertise and a little creativity. For Isis—and many others—the VA loan process was a breeze.
Isis was so happy with her experience that she recently referred another friend, a divorced single mother, to Phil. The Frasiers' story goes to show that, despite your past or what you may assume about your current financial situation, there are people willing to go to bat for you.
Phil Crescenzo is one of those people. Thankfully, the APM Family is full of people just like Phil all over the country—people who will stop at nothing to do the right thing for their clients, and now friends.