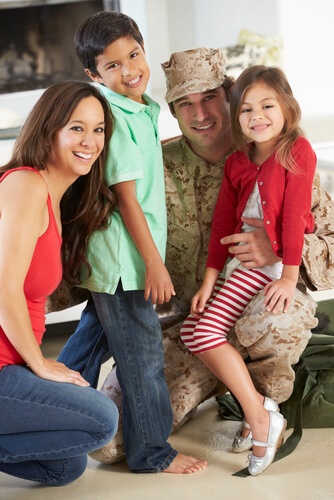 As Veterans and Servicemembers, you have worked hard for our country and when you're ready to embark upon or continue your homeownership journey, American Pacific Mortgage is happy to be able to give back to you through our VA Loans. You don't want to miss taking advantage of all the benefits these loans have for you! In addition to flexible and lenient qualifying guidelines, other benefits include 100% financing when qualified and no mortgage insurance requirements.
The 2019 loan limits for VA loans are the same as the FHFA limits. With these limits, you may be wondering what to do when you live in an area where home prices are higher or if the home you want is priced above the current limits. Are there VA jumbo loans? Yes, there are!
What is a VA Jumbo Loan?
A VA Jumbo loan is similar to a standard VA loan, but with higher loan limits available. This means that you can apply for loans exceeding the 2019 standard limit of $484,350, up to $1.5 Million. In high cost areas, loan limits start out at a higher amount. Now you don't have to miss out on VA loan benefits just because the home you want to purchase has a higher price.
Benefits of a VA Jumbo Loan
In addition to the ability to get a VA loan for a higher-priced home, a VA jumbo loan offers the following benefits:
Flexible and lenient qualifying guidelines

100% financing available, if qualified

No mortgage insurance requirement

Funding fee may be financed
How to Qualify
Who qualifies for a VA jumbo loan? Veterans, actively serving military personnel, and surviving spouses of veterans may qualify for VA jumbo loans. Our loan advisors can help you determine if you meet the qualifications of suitable credit, adequate income, and a valid Certificate of Eligibility.
Additional Resources
APM is happy to help our Veterans with resources for additional information regarding VA loans. Be sure to check out the following:
Educating yourself about all the benefits of VA loans and how VA jumbo loans may be right for you can help you prepare for that next step toward achieving your homeownership dream. We are honored to partner with you for your home purchase or refinance. Our friendly and helpful loan advisors are standing by, ready to answer your VA loan questions!