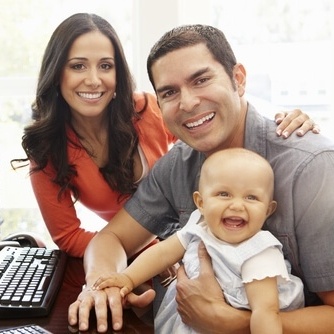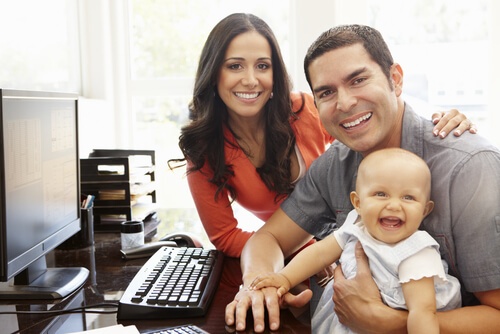 As you begin the process of achieving your homeownership dream and navigating the world of mortgages, you'll come across a lot of terms that may be new to you. You'll hear terms like "conventional loans", "conforming loans", "non-conforming loans" and "conforming loan limits" to name a few. We're here to make these mortgage terms easy to understand and help you confidently consider and discuss your mortgage needs. Let's talk about conforming loans and conforming loan limits - what do they mean to you? And where do conventional and non-conforming loans fit in?
Conforming Loans vs. Non-Conforming Loans
A conventional loan is a broad term that can include conforming and non-conforming loans. A conventional loan is simply any loan that is not a government loan (FHA, VA, or USDA).
A mortgage loan is called a conforming loan when it conforms to the Fannie Mae and Freddie Mac guidelines. One of the guidelines is the size of these loans, which are the conforming loan limits. Fannie Mae and Freddie Mac are able to purchase these conforming loans from mortgage lenders. This means that lenders will want to help borrowers qualify for conforming loans when possible. Why does this matter to you? When lenders like American Pacific Mortgage offer conforming loans, it results in cost savings passed on to you, the consumer.
There are other guidelines to meet for a loan to be conforming, including the following:
• Loan-to-Value Ratio

• Debt-to-Income Ratio

• Credit Score and History
These guidelines vary depending on what type of property you are purchasing, what type of loan you plan on getting, as well as whether you are a first-time home buyer. Conforming loans typically have lower interest rates, lower down payment requirements, and more flexible qualifications than non-conforming loans. Not only can this mean that you might be better able to qualify for a conforming loan, but a lower interest rate may result in lower monthly payments, saving you money over the life of the loan.
A mortgage loan is non-conforming when it does not meet the Fannie Mae and Freddie Mac guidelines. This may mean that it doesn't meet the ratio guidelines or credit score minimum. Or it may be that the loan is above the current conforming loan limits.
We can help you figure out if you meet conforming loan qualifications and limits.
2017 Conforming Loan Limits
Conforming loan limits are the maximum original loan amounts borrowers can apply for and still meet the Fannie Mae and Freddie Mac guidelines. Due to rising home prices nationwide, the Federal Housing Finance Agency (FHFA) decided to raise conforming loan limits. This is the first time base loan limits have been increased since 2006. The new conforming loan limits for 2017 mean more borrowers are eligible to purchase homes, which means more homeownership dreams will be realized.
As of January 1, 2017, the maximum conforming loan limit for a single unit-property is $424,100 and up to $636,150 in high cost areas. Limits can vary by county and multiple unit properties have higher limits.
Will a Conforming Loan Work for You?
How do you know if a conforming loan will work for you? If you're a borrower who needs a loan that is under the maximum conforming loan limits, and you have a minimum 620 FICO score, and you meet qualifications for Loan-to-Value and Debt-to-Income, you may qualify for a conforming loan.

The easiest way to find out if you fit conforming loan guidelines is to contact one of our friendly and helpful American Pacific Mortgage loan advisors today. No matter what type of home loan you need, we're just a click or call away and happy to answer all of your mortgage questions!