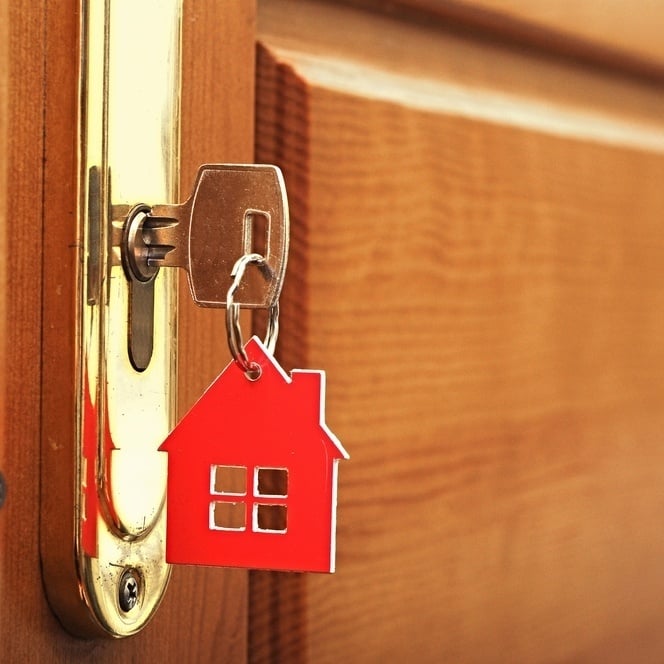 New maximum loan limits were announced by the Federal Housing Finance Agency for conforming loans. The loans will vary by county, but for most of the United States, the 2017 maximum loan limit for one-unit properties will be $424,100, an increase from $417,000 (the level set back in 2006).
This will be the first increase in the baseline loan limit since 2006. In higher-cost areas, higher loan limits will be in effect. In high-cost areas the ceiling loan limit was raised to $636,150 (equivalent to 150 percent of the maximum baseline). High-cost areas are defined as areas where 115 percent of the local median home value exceeds the baseline loan limit.
Effective January 1, 2017, the maximum conforming loan limits will be: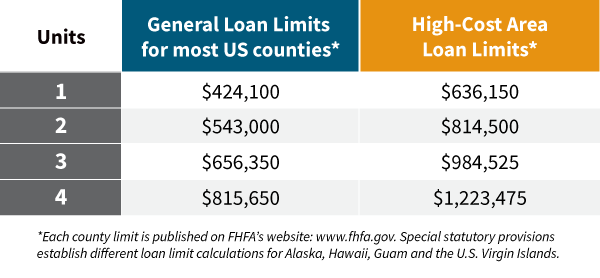 What is a loan limit?
A loan limit is exactly what it sounds like. It is a limit on how much you can borrow for a home. Limits are set by the
Federal Housing Finance Agency (FHFA)
and are different depending if the loan is conventional or an
FHA
loan.
What is a conforming loan?
Conforming loans meet certain guidelines set forth by Fannie Mae and Freddie Mac, including the size of the loan. In addition to the size limit, conforming loans must also meet guidelines regarding a borrower's debt-to-income ratio (DTI). Non-conforming loans generally have higher interest rates and may carry additional fees or insurance requirements.
What does this mean for borrowers?
Raising the conforming loan limits will make more borrowers eligible for purchasing a home. Conforming loans are the friendliest loans for borrowers. They typically have lower down payment requirements, lower interest rates and more flexible qualifying criteria as compared to non-conforming or
Jumbo mortgages
.


For example, Jumbo mortgages generally require a 15% or 20% down payment to qualify. With a down payment being a large variable to homeownership, the new conforming loan limits will enable more homebuyers to enter the market.
What prompted this change?
The loan limits were raised as a result of higher home prices nationwide. Home prices were 1.7% higher in the third quarter of 2016 than during the same period in 2007, according to the FHFA's Home Price Index. This prompted an equivalent 1.7% increase in the conforming loan limits.

To find out if you qualify for a conforming loan, and to get pre-approved, talk to one of our loan advisors today. We are well-versed in the changing laws and limits and can help walk you through the entire homebuying process.