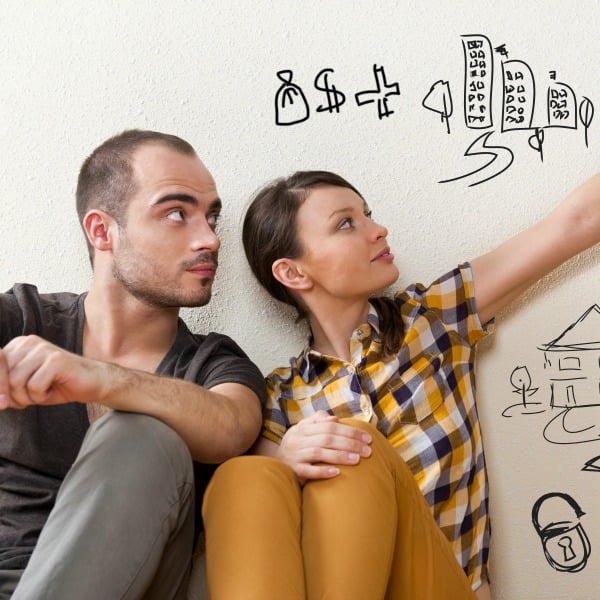 Does it seem like all your friends are in the process of buying a home? You may be at the point in your life when all of your friends are transitioning into the homeownership realm. There will likely be no bigger or exciting purchase in your life than a new home. Maybe it's your turn too?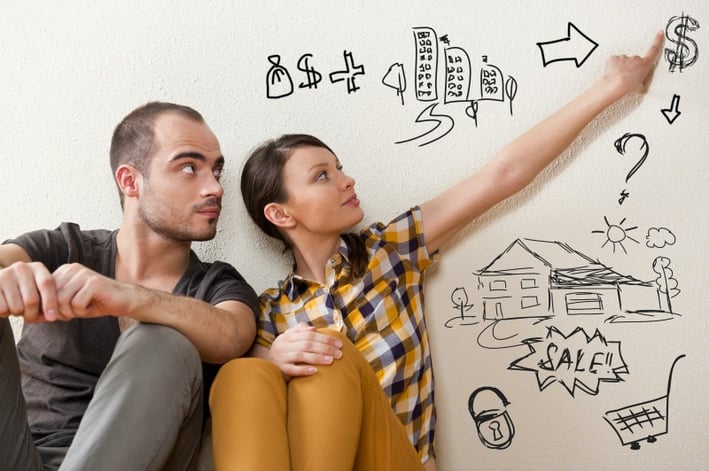 Purchasing a home is a big adventure and with any great adventure, comes myths. We have compiled a list of five of the most common myths and concerns for first-time home buyers.
Myth 1: It's just cheaper to rent
Reality: According to a Trulia study, when you look at what you would be spending on owning a home vs. renting a home owning is 35 percent cheaper than renting in some regions. This figure was established by using estimates of median rents and for-sale prices based on an area's housing stock; initial total monthly costs of owning and renting; one-time costs and proceeds; and net present value to account for opportunity cost of money. Not only this, but a home will eventually become an asset that can pay you in the long run. For more on this, check out our blog on "Why homeownership can be a smart decision."
Myth 2: The home loan process is complicated
Reality: The home loan process can be simplified
At American Pacific Mortgage, we are all about simplifying the mortgage process for you. Together, we will explore your home loan options, and the steps you need to be pre-approved. We will educate you on the process and available options for first-time home buyers. The key to the loan process going smoothly is the initial interview. During this interview, we will discuss your goals; explain the mortgage process and answer questions that you may have.
Myth 3: I probably won't be approved for a loan
Reality: There are several great loan options that can make buying a home accessible for many first-time home buyers. Working with a personal mortgage loan advisor is a great way to see which of these loan programs fit your financial situation and the interest rate you qualify for. APM has several programs available for first-time home buyers. The peace of mind of a fixed rate and payment can be right choice for many borrowers. With an adjustable rate mortgage, you can take advantage of lower interest rates and, therefore, lower mortgage payments early in the life of the loan. It's a good loan option when you have short-term lending goals. APM offers both types of loans.
In addition, APM's Keys on Time program allows a buyer to shop for a home with confidence knowing they have preliminary approved financing. It will also help them beat out other bidders, as a seller knows they have already been pre-approved for financing and can close in 20-days or less*. The Lock and Buy program allows buyers to shop for their home with peace of mind. Buyers can lock in their interest rate before they have a purchase contract so they are protected if interest rates rise.
Some loan programs require a credit score of 600 or higher. If you have a credit score lower than 600, may want to work on improving it. Here are some tips for that.
Myth 4: I can't afford a down payment
Reality: For many buyers, the money needed for a down payment can be one of the biggest hurdles to buying their first home. Fortunately, there are loan programs that contain down payment assistance options that are designed to help first-time buyers who have little, or even no cash saved for a down payment.
Myth 5: It's not the right time to buy a house
Reality: If you are ready to buy your first home, this may be the right time to buy a home. Rising home values, competitive interest rates, and a variety of home loan programs to meet your needs are available for you today. Read more about factors to consider when the right time
You have heard the myths and now you know the options. Don't let confusion or uncertainty stop you from entering the world of homeownership. Learn more about how to get the process started by visiting our blog. You can do this!
*Not available in Oregon. * The "Keys on Time" program is a limited guarantee that APMC will provide a credit to the borrower of $895 after the close of escrow if, due to some fault on the part of APMC, its originators or other APMC staff, a purchase transaction does not close until a date after the originally stated close of escrow date. The "Keys on Time" limited guarantee does not apply if the purchase transaction fails to close on or before the anticipated close of escrow date due to events/circumstances beyond APMC's control, including but not limited to, delays caused by: an unacceptable or unexpectedly low appraisal value on the subject property, acts or omissions by the escrow or title company, second lien holder approvals, short sale approval, or loan conditions imposed by the lender that, despite reasonable diligence by APMC, are not met by any party in a timely manner. The "Keys on Time" limited guarantee trigger begins when the initial loan package is received by APMC's Fulfillment center. The complete loan package must be received in the APMC Fulfillment center a minimum of 20 days prior to the COE date. Exclusions: The limited guarantee does not apply to the HARP program, reverse mortgages, FHA 203k, non-delegated jumbo products or any loans that require prior approval from an investor. The limited guarantee applies to purchase transactions only. All programs are subject to borrower and property qualifications. Rates, terms, and conditions are subject to change without notice.