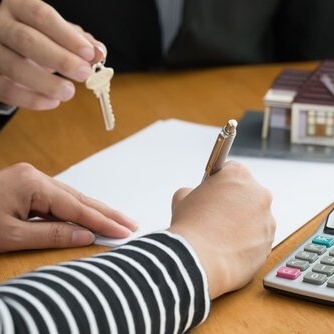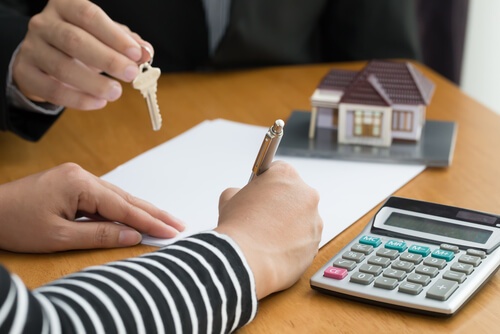 As a first-time home buyer, it can be overwhelming to hear all the stories from friends and family about home loans. Often times you're left with a lot of assumptions and not all of the facts about the process, possibly keeping you from taking the steps toward getting the home you've been dreaming about.
We're happy to clear up the facts and make sure you've got the information you need to make a homebuying decision. Let's bust some down payment and private mortgage insurance (PMI) myths right now!
Down Payment and PMI Myths


Myth #1: Borrowers need at least a 10% down payment.
The Facts: The majority of first-time home buyers believe they need at least a 10% down payment (source: NAR), but that's simply not true with all of today's different loan types and programs. Average down payments are generally in the range of 5-10% but there are loan programs that allow as low as 3% and even a few no-down loan options.


Myth #2: PMI is always required on home loans with less than 20% down.
The Facts: PMI is generally required by the lender when a borrower purchases a home using conventional financing with less than a 20% down payment. But there are loan programs available that don't require PMI. VA Loans do not require PMI and neither does our new No MI Advantage Loan. There are other loan programs with possible reduced mortgage insurance, so be sure to check in with our loan advisors to find out what might fit your particular situation.


Myth #3: PMI protects the borrower.
The Facts: Many borrowers make the mistake of thinking that PMI is insurance that either protects the home or protects them if they end up in a foreclosure situation. PMI is in place to protect the lender from default on the loan, which enables lenders to help more borrowers get loans. It does not provide protection for the borrower if they go into foreclosure. And PMI is not to be confused with Homeowner's Insurance, which is required and protects the physical home and property.


Myth #4: PMI cannot be canceled.
The Facts: PMI is in place to protect the lender when there is less than 20% equity built up. Once more than 20% equity is in place, PMI can be removed. PMI will automatically be terminated when the principal balance reaches 78% of the original value. You can also request cancelation sooner in writing if your home value has increased enough (contact your lender for exact requirements and instructions).
Now that you know more of the facts about down payments and PMI, are you feeling motivated to begin your homeownership journey? APM is here to help educate you and clear up any misinformation on the home loan process. Our knowledgeable loan advisors are standing by to answer your questions and help you every step of the way!