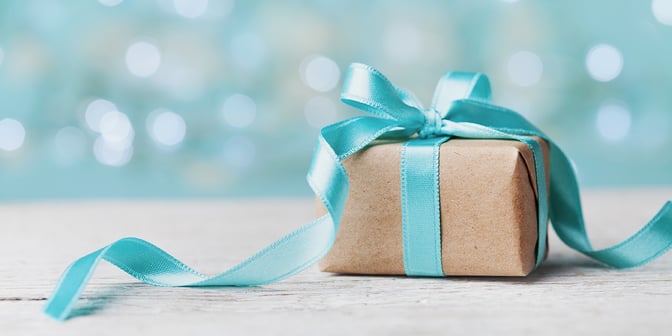 The Holiday season is upon us, and while it's "the most wonderful time of the year," it's also the time of year that many Americans can find themselves in credit card debt. Dashing through the malls looking for that perfect gift without busting the budget can add pressure and put a damper on anyone's holiday spirit. The good news is you don't have to have a credit card to keep the magic and spirit of the holidays alive! In fact, spending doesn't have to determine that at all! Some of the most memorable and treasured gifts one could receive may not cost anything at all! Here are a few ideas and tips to save during the holidays while still making the season memorable and meaningful for you and yours!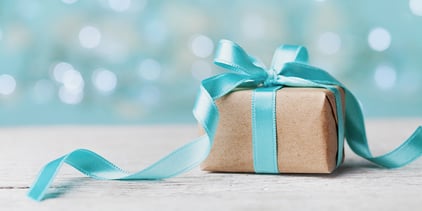 Set a budget. Setting a budget doesn't have to be complicated. The real challenge is often sticking to that budget! It's easy to lose track of your spending when you're dropping a few dollars here, an extra stocking stuffer there… before you know it you are only halfway down the list and you have already maxed out the gift fund. Make a list of everyone you will buy a gift for, the gifts you plan to purchase, as well as the total you will spend on each person. Now that you have set a realistic budget, you must track your spending! Keep receipts and notes – maybe pausing right while shopping - of each item purchased and dollars spent. There are hundreds of budget and gift tracking apps that can help – and since most of us have our phone with us everywhere, you have your list right at your fingertips. Some of them take a bit of time to set up, but it is worth it to avoid the post-holiday stress of credit card debt.
Suggest a gift exchange. You really can't go wrong with the classic secret Santa or drawing of names. It is fun to have one person to focus on and finding something really special they will love and appreciate. Another idea is a white elephant gift exchange (though kids may not find this as exciting) to really make it fun and add a lot of laughter to the holiday celebration!
Gift Experiences instead of things. Have you ever given someone a gift that you weren't excited about because you didn't know what to get them? Instead of buying individual gifts for your relatives and friends, consider experiences that will bring you together and create wonderful memories. This works for any age… just choose an activity that they will love. For example: consider taking your nieces and nephews to a movie they really want to see or treating your parents to a nice dinner at a new restaurant or treating your closest friends to a local concert for a night out. Whatever the experience you gift, it is a great opportunity to create memories and spend quality time together with the ones you love.
Sign up for store loyalty programs. Not only will you earn points toward future purchases, many retailers offer the best deals to their cardholders. Target for example offers exclusive black Friday sales all season long to their Red Card holders. Be sure to pay the card off monthly so you can take advantage of the discount, but not carry any additional debt. For online shopping, google your retailer's name and "coupon code" before making your purchase. Many times, you can get discount codes online for free shipping or a percentage off just by plugging in the code! If you are shopping at these stores and online retailers anyway, you may as well take advantage of the perks they offer you as a loyal customer and make those dollars go much further.
Gift the gift of memories. It can be a challenge to shop for gifts when so many we are shopping for already have so much stuff. How many trinkets, electronics, socks, slippers and coffee mugs can we really need? Consider getting creative for grandparents and relatives by incorporating memories into their gifts. Photo ornaments, collages, photo blankets, and photo books make great gifts and you can make them or order them as customized as you like. Doing something creative like this annually will increase your gift-receiver's anticipation and excitement for receiving the memorable gift.
The biggest part of not breaking the bank is being realistic about your budget from the start. It's important to remember that "stuff" isn't what anyone really wants or needs in most cases – and sometimes just the gift of time with a handwritten, heartfelt letter is the best gift of all.
We wish you the happiest of holiday seasons!
-Guest Blogger: Laura Clavero, American Pacific Mortgage Processing Manager