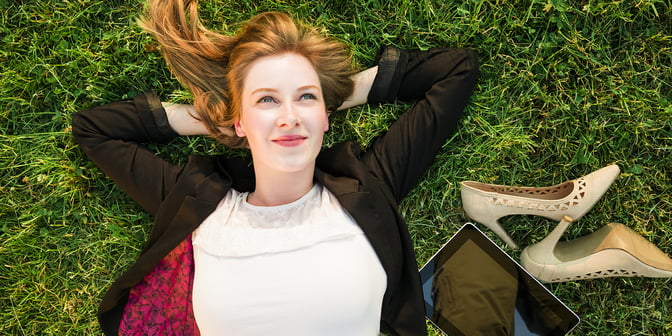 Whether trying to manage a schedule for one or for a family of six, there are so many things that demand our time and attention. Your desire to be successful in your career, be a great partner and spouse and actively involved parent are all admirable goals and aspirations, but with so many demands, we can become overwhelmed and find ourselves in auto pilot. Creating a healthy and happy work-life balance by establishing a routine is vital to preventing burnout and compromising relationships with friends and family. Time management, as restrictive as it sounds, gives back more time to spend doing what we love with the ones we love!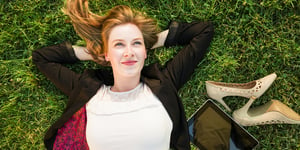 Set Priorities & Identify the Non-negotiables:
We all have the same 24 hours in each day. What we do with that time is determined by what is most important to each of us. Even a positive activity may warrant saying "no" or "not now." For example: having dinner every night as a family and nurturing those relationships may be a top priority for you which may also mean that you decide not to sign up for the basketball league at church. Maybe each child is limited to one activity a week. It's ok to say no because it means you are saying yes to nurturing your relationship with your kids. Be prepared to adjust as the seasons change. Identifying your top priorities will help you determine where your time should be allocated each day and build a routine off those priorities.
Establish a Routine but stay Flexible:
Routine brings stability to our lives, individually as well as to our households. We know that kids certainly thrive with a routine. It helps build their confidence in knowing what to expect, when to expect it. It creates consistency in healthy habits, brings clarity and stability for all of us whether at home or work. Assessing your routine often is key to keeping on track. Seasons change, kids grow, and their schedules and activities change, so expect that the routine will change accordingly.
Create Margin and Be Flexible:
Wait, didn't we just talk about routine? Yes, we did, but we still must remain flexible. Routine can be a hindrance if we don't create margin and have a mindset that we will never have to make an adjustment. Life doesn't always go as planned (stating the obvious, I know!). We all have experienced that one time or another I am sure. Flat tire, kids woke up sick, or the hole in your lip resulted in a need to change your shirt after you lost half your coffee down the front of your chest (or is that just me?). Whatever the situation, when the unexpected happens, we can quickly adapt if we have a routine already established. If we panic, it can take us twice as long to get back on track. Our routine gives that solid foundation so that we can quickly assess what needs to give to adjust and adapt when those curve balls come.
Keep a Family Calendar:
Once you have established your priorities, activities and routine, sit down with your spouse or as a family and go through the daily, weekly and monthly calendar. Include family and work activities so everything is visible and works together. Identify the important dates first, then break down by week, followed by individual days. This is where you get granular and detailed. I would encourage you to quickly review the day's events the night before so that all expectations are clear before you get caught up in the morning rush! Expect to have a lengthy conversation when you first sit down to go through your calendar but trust me, once you have established this habit each moth, you will find that the weekly and daily schedule reviews will be quick, efficient and immediately bring a sense of calm.
Date your Mate!
My husband and I have a set date night every week without fail. As two full time working parents who are also extremely involved in the community and our kids' activities, it is easy to find ourselves on different pages and completely disconnected. We love our kids, but if WE suffer, everything suffers. Now, we may not always get out of the house due to childcare challenges, but we still make it happen! We take one night, usually Fridays, to make a nice dinner together after the kids are in bed. We visit while working together in the kitchen, we set the dining table, turn on a soothing play list and enjoy uninterrupted time together. We use this time to catch up, talk about our plans for the week ahead, laugh, dream and just enjoy each other's company. We connect as best friends, not just mom and dad or co-managers of a household. This recharges us, fills our bucket and sets the tone for a great week ahead! This also sets a great example of taking time together for your kids.
Disconnect to Connect:
Just as with our date night, we do the same with the kids and set time apart as a family. Our kids have a lot of friends and activities, but family time is vital for us to feel connected, so we set aside time for our just us. Disconnecting from social media and spending quality time talking, playing and making memories recharges us all. Time is fleeting, that we all know for sure. Making it count really comes down to using our time intentionally. Get up each day and move forward "on purpose" as a household.
Take Care of Yourself:
One thing that many will say about working out is they don't have time. MAKE TIME! I have found that taking time to work out and focus on my health is vital to be the best wife, mom, employee and friend I can possibly be. You and your spouse can trade days and workout times, or one can work out in the morning while the other can take their time in the evening. Consider eating at your desk so you can squeeze in a jog during your lunch break. Finding 20-30 minutes a day to get up and get moving can result in better sleep and more energy, which in turn will make you more efficient and give you more time in your day.
Plan Your Meals:
Meal prep is also very important to your health but also to managing your time! Eating on the go can often lead to a diet of snacks, highly processed foods as well as many wasted hours stressing about what to make and last-minute trips to the store for ingredients. Take a day a week to prep dinner and lunches. Keep it simple. Cook a dozen chicken breasts and roast a large pan of veggies to add to salads or combine with some hummus or dip. Keep in "grab and go" containers so they are easy to pack for work or school for nutritious lunches and snacks. Make a menu for your dinners for the week, then build your shopping list from your menu and shop only to that list. That hour you spend trying to figure out "what's for dinner" is now the time you can squeeze in a quick workout or help the kids with their homework. A bonus is you will find you waste less food when you buy only what is on your weekly menu!
Delegate:
Sometimes we can get trapped in a game of comparison. Feeling like we must do it all to be successful. Be the top producer, best spouse/partner, president of the PTA, coach for all the kids organized sporting events, grow our own fruits and vegetables and deep clean the house daily. These are all great but doesn't leave much room to just have a moment to recharge. We think we are doing this for our family but it results in letting ourselves get run down, as well as a negative impact on our overall health. Look at what needs to get done on a daily, weekly and monthly basis. What can you outsource or delegate? Take advantage of carpooling for yourself or your kids. Consider hiring a house cleaner, even just one deep clean a month can make a huge difference. Make a chore list… everyone can pitch in to do their part around the house and have more time for fun!
Be Present:
Lastly, wherever you are, whatever you are doing, be present! If you have a routine and schedule established, trust the schedule and be fully engaged throughout each moment. This will positively impact quality and efficiencies at work but more importantly, resulting in the creation of memories and thriving relationships with friends and family.
- Written by Guest Blogger: Laura Clavero, APM Retail Processing Manager