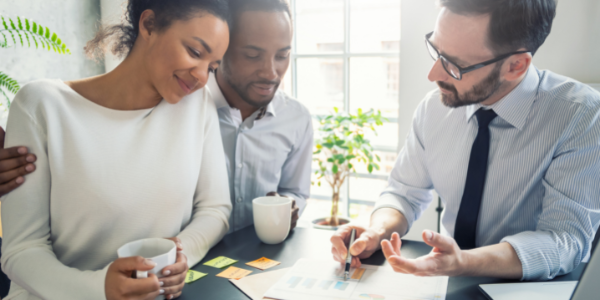 If you're planning to finance your home, you need the support of an experienced and local mortgage loan officer. You're probably aware that they're the ones who collect all that tedious paperwork, but the value of a loan officer goes far beyond that during your home purchase.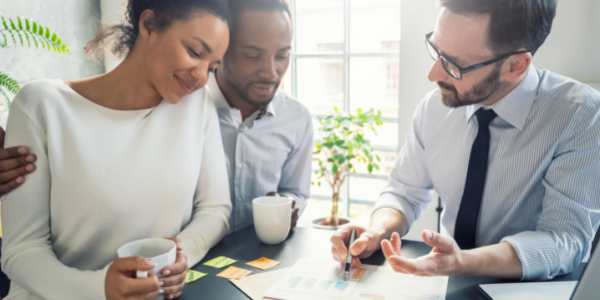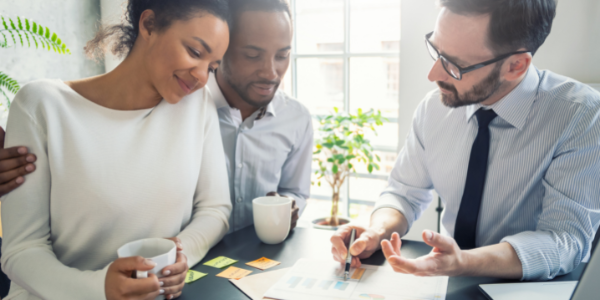 At APM, our loan officers are not just here for a one-and-done transaction—they can be your trusted advisor for life. We know that the value of a knowledgeable and experienced loan officer extends far beyond the closing table, which is why we call our loan officers "Loan Advisors."
From buying and selling property, investing in real estate, wealth-generation strategies, and providing opportunities to improve your financial situation, our trusted advisors are here to help guide you along your homeownership journey.
Keeping You Competitive
A good loan officer will make sure that when you make an offer on a home, you come to compete. They'll ensure you have all your paperwork, expedite pre-approval, and work with your real estate agent to create a seamless experience for you.
At APM, our Loan Advisors can get you pre-approved or set up with our Keys on Time™ or TBD loan programs. With Keys on Tim​​e™, APM guarantees the seller that your loan will close on time or we'll pay a $2,000 commitment fee (other restrictions apply).
Our TBD loan approval includes a full underwriting, so you'll know exactly what your loan budget is. This prevents issues from popping up later in the homebuying process that could delay or prevent your loan application from being accepted.
And there's more …
With the APM CashBuys™ program, our Loan Advisors can help you compete with all-cash buyers by becoming one. Here's how it works:
Get your loan approval from APM, and find out the maximum amount you will qualify for.

Start shopping for a home within your budget.

Once you've found your home, notify us that you want to use the CashBuys

™

option, and we'll issue you a certificate to include with your offer.

You and your agent submit the offer, waiving financing and appraisal contingencies up to the full approved price.

Once your offer is accepted, we'll work to secure your financing before the close date.

If the financing isn't ready, CashBuys

™

is ready to go, and the property will be purchased and then sold to you when the financing closes.
Click here to learn more about the CashBuys™ program.
Understanding the Local and National Market
A loan officer knows the ins and outs of real estate and your local market. They can also advise you on how the fundamentals—housing prices, interest rates, the stock market, inflation, and the economy—impact your home loan purchase.
The value of a loan officer shouldn't be overlooked during the mortgage application process, either. That's because loan officers are experts at reviewing loan applications.
They can spot red flags before your application is in front of a loan underwriter, giving you a chance to remedy things like credit scores ahead of time. They can also make the process significantly more transparent, walking you through items like debt-to-income ratio, how to pull your credit history, and what types of loan might be best for you.
The True Value of Your Home
Understanding the value of homeownership is also a value of a loan officer. While a realtor can explain a home's features and assist with the negotiation process, a loan officer is your go-to for all things finance.
A good loan officer will go over various scenarios for your monthly mortgage payment, of course, but they'll also show you the true cost of homeownership over time, including historic appreciation rates and average annual costs.
A loan officer will also present strategies that can save you money over the life of your loan, as well as opportunities to leverage your home through its equity.
Work with an Experienced Local Professional
A valuable loan officer is a part of your trusted team of financial advisors, which means they're there anytime you have questions or concerns.
Many potential borrowers falsely assume that you call upon a loan advisor only when you need to buy a home or refinance. That's not so: We're here anytime you're looking to make a significant financial investment or change.
The best part is we're available whenever and however you need us. Phone, text, email, face to face, you name it.
Fintech has been an amazing trend for the mortgage industry, but one of the downsides is the dehumanization of home loan applications. Call centers and chatbots do not have your back the way your local loan advisor does. The hands-on service just doesn't compare.
Are you ready to meet the next member of your financial advisory team? Click here to connect with a local and experienced APM Loan Advisor in your area.