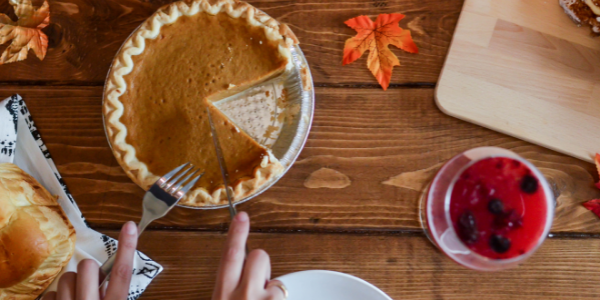 The holidays are all about festivities, food, and family. We're thankful every day for our extended APM family, which includes our clients.
We hope the holiday season has been full of the 3Fs, with a healthy dose of fun thrown in.
In the spirit of the holidays, APM asked its employees to share their favorite holiday family recipes. These were turned into an APM family cookbook, and we'd love to share a little slice of that with you now.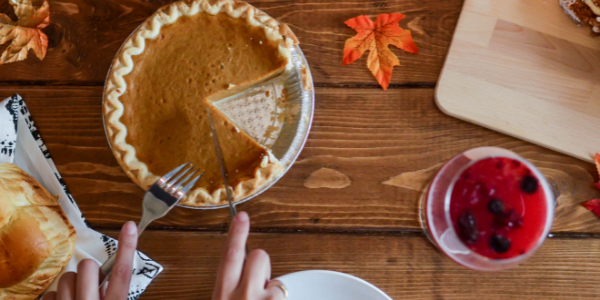 RUM CAKE
Ingredients
Cake:
1½ cups pecan pieces, reserve ¼ cup
4 whole eggs
½ cup water
½ cup canola oil
½ cup gold rum (recommended: Bacardi)
1 (18.25 oz.) box classic yellow cake mix (recommended: Duncan Hines Moist Deluxe)
1 (1 oz.) small box sugar-free instant vanilla pudding mix (recommended: Jell-O)
Glaze:
1 cup granulated sugar
¼ cup water
1 stick butter
½ cup gold rum (recommended: Bacardi)
Directions
For the cake: Grease a Bundt pan and spread pecans on the bottom of the pan. Beat eggs, oil, water, and rum in mixer just until incorporated. Add pudding mix and cake mix and beat on medium, about 3 to 5 minutes, just until you get a smooth texture. Pour into pan and bake at 350 degrees for 40 to 45 minutes. The cake should have a light golden-brown color but will darken with the glaze.
For the glaze: Melt butter in saucepan and add the sugar and water; bring to a boil. Once it starts to boil, take off the heat and add the rum. Pour into a large measuring cup that will hold that amount or more. Set aside. Once cake is ready, take out of oven and leave in pan. Gently prick holes into the cake with a skewer. Slowly pour half the glaze over the cake, making sure to fill in all the holes.
Once the cake has soaked up the glaze, turn cake over, removing pan, onto the base that the cake will stay on. Gently prick more holes on the other side and slowly pour the other half of the glaze over the cake. Fill the center of the cake with reserved pecans. Let cool and enjoy. The cake is best if left at room temperature.
Submitted by: Barbara, Loan Servicing
CHRISTMAS WREATH
Ingredients
Two boxes of Famous Chocolate Wafers
Heavy cream
Food coloring
Sugar sprinkles
Directions
Color the cream with the food coloring, then whip to desired consistency. Put the heavy cream on the wafers and shape it like a wreath.
Submitted by: Linda, Payroll
NO-CHILL SUGAR COOKIES
Ingredients
1 cup unsalted butter
1 cup granulated white sugar
1 teaspoon vanilla extract
½ teaspoon almond extract
1 egg
2 teaspoons baking powder
½ teaspoon salt
3 cups all-purpose flour
Directions
Preheat oven to 350 degrees. In your mixer, cream butter and sugar until smooth, at least 3 minutes. Beat in extracts and egg.
In a separate bowl, combine baking powder and salt with flour and add a little at a time to the wet ingredients (the dough will be stiff).
Wet your hands, and finish off kneading the dough by hand. DO NOT CHILL THE DOUGH. Instead, divide into workable batches (2–3 chunks), roll out onto a floured surface, and cut on the thicker side (¼ inch).
Bake at 350 for 6–8 minutes. Let cool on the cookie sheet until firm enough to transfer to a cooling rack. Decorate with icing of your choice. (I prefer royal icing for decorating!)
Submitted by: Shannon, Marketing Specialist
PUMPKIN PIE
Ingredients
¾ cup granulated sugar
1 teaspoon ground cinnamon

½ teaspoon salt

½ teaspoon ground ginger
¼ teaspoon ground cloves
2 large eggs
1 can (15 oz.) LIBBY'S 100% Pure Pumpkin
1 can (12 fl. oz.) evaporated milk
1 unbaked 9-inch (4-cup volume) deep-dish pie shell (or you can make your pie dough from scratch)
Whipped cream
Instructions
Mix sugar, cinnamon, salt, ginger, and cloves in a small bowl. Beat eggs in a large bowl. Stir in pumpkin and sugar-spice mixture. Gradually stir in evaporated milk. Pour into a pie shell, and bake in a preheated 425 degree oven for 15 minutes. Reduce temperature to 350; bake for 40 to 50 minutes or until a knife inserted near the center comes out clean.
Cool on a wire rack for 2 hours. Serve immediately or refrigerate. Top with whipped cream before serving.
Submitted by: Joann, Closing Specialist
SHEET PAN PUMPKIN BARS
Ingredients
Pumpkin bars (makes 36 bars):
2 cups all-purpose flour (I use Gold Medal)
1 teaspoon baking soda
2 teaspoons baking powder
2 teaspoons ground cinnamon
½ teaspoon salt
¾ cup sugar substitute (I use Lakanto Classic Monkfruit Sweetener)
¼ tsp ground cloves
1 cup unsweetened applesauce
1 (15 oz.) can pumpkin
4 eggs, lightly beaten
Cream Cheese Swirl:
8 oz. light cream cheese, softened at room temperature
2 tablespoons skim milk or unsweetened almond milk
⅓ cup sugar or sugar substitute (I use Lakanto Classic Monkfruit Sweetener)
1 egg
Directions
Preheat oven to 350 degrees. Spray 10×15 or 18×13 cookie sheet with nonstick cooking spray. Set aside.
In a large mixing bowl, combine flour, baking soda, powder, salt, cinnamon, sugar substitute, and cloves. Stir until combined. Add eggs, pumpkin, and unsweetened applesauce. Stir until well combined. Pour batter into a prepared baking pan.
In a separate medium mixing bowl, combine softened cream cheese, skim milk, egg and sugar/sugar substitute. Whisk until nice and smooth. To avoid lumps, make sure the cream cheese is softened, and/or at room temperature.
Pour the cream cheese mixture over the pumpkin batter. Using a table knife, gently cut through the batter to make swirls with the cream cheese evenly through the batter. Bake for 25–30 minutes.
Submitted by: Alan, Insuring Specialist
---
Enjoy these yummy desserts—we know we did! And stay tuned for next week, when we'll share even more recipes from our cookbook, including appetizers and sides!