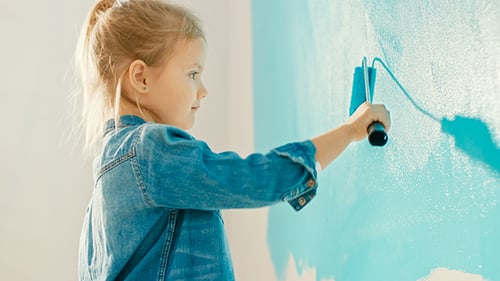 Have you started dreaming about your perfect home? Maybe you found just the charmer you were looking for in that mid-town location but it's a fixer upper and needs extra love and attention. The price might be within your range, but can you afford the costs of all the repairs and remodeling needed to turn it into your dream home? Good news for you - whether you're a first-time homebuyer or looking to refinance or invest, American Pacific Mortgage has fixer upper home loans that can make purchasing and renovating a home an affordable option! These loans are called Renovation Loans.
What Are Renovation Loans?
Renovation Loans allow you to finance both the purchase price of the home and the cost of renovations all in one loan. Financing your renovations into your mortgage means you don't have to come up with all the cash needed for every repair and remodel cost involved in transforming your home. APM offers the following options:
Dream Home Renovation Program
This program includes FHA 203(k) Standard or Limited Renovation Loans. Financing can include costs of upgrades whether major or minor, such as foundation repairs, remodeling of exteriors, roof repairs, and much more. Projects that are under $35,000 fall under the Limited Renovation Loans, which are more streamlined and require less documentation.
Fannie Mae HomeStyle® Renovation Loans
These fixer upper home loan programs offer conventional mortgage options to finance your renovations. The financing can include home improvements in a purchase or a refinance and can even work for investors.
Is a Fixer Upper Home Loan the Option For You?
An FHA 203(k) Standard or Limited Loan might be an option for you if:
You want to take advantage of a property in a great location that needs renovation
You are a first-time home buyer or refinancing and want to include rehab costs
You want to buy and renovate with one loan
You want to choose an option that fits the repairs and remodeling you need financed
A Fannie Mae HomeStyle® Renovation Loan might be an option for you if:
You are shopping for a home that needs value-adding repairs
You are buying a second home that needs renovations
You are an investor that wants to fix up a property
You need a higher balance loan amount
Now that you know APM has fixer upper home loans, let one of our knowledgeable loan advisors work with you to determine which renovation loan will work for your dream home. We're happy to help you move toward fixing up a house to make it your home.