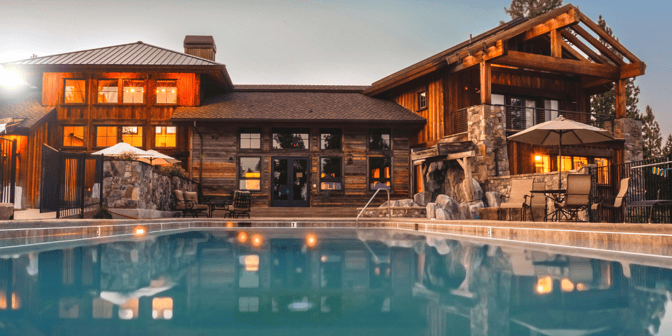 The American Dream is not one size fits all. For some borrowers, their goal includes owning a second home where their family can vacation while the asset builds equity. Whether that vacation home is a cabin in the mountains or a condo on the beach, this can be a totally attainable goal—as long as you understand the process of qualifying for a second home loan.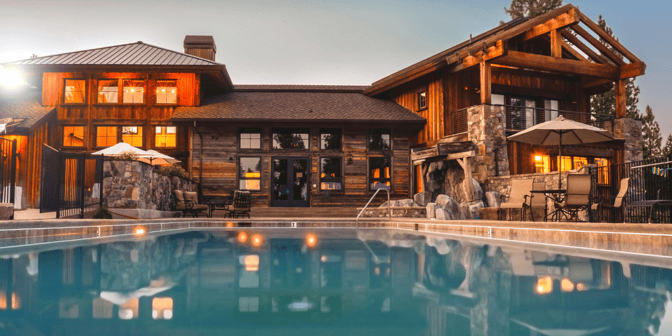 Second Homes vs. Investment Properties
Let's clear one thing up before we discuss qualifying for a second home loan. While an investment property may be the "second home" you purchase—in addition to the home you currently occupy—this is viewed as a different product with a different purpose in the eyes of the mortgage lenders.
A second home is an additional dwelling for you and your family. It can act as a personal vacation home, a place to stay when visiting family, or as your retirement home in a few years. While you may be able to rent out your second home on a short-term basis, the primary purpose of this property is for you and your family. With that in mind, you cannot rely on the rental income this home may generate when qualifying for a second home loan.
Down Payment
Most lenders require at least 10 percent down on a second home, though 20 percent down tends to be standard. Lenders need to see that you're committed to this secondary home, as it's easier to walk away from a home that isn't your primary residence. A larger down payment may also secure you a more favorable interest rate.
Like a primary home, you can obtain your down payment by tapping into savings, utilizing a monetary gift from a relative or domestic partner, or liquidating investments. You may even be able to use some of the equity in your primary residence when buying a second home by using a cash-out refinance or home equity loan. Your loan advisor can help you navigate this process.
Now, you might be thinking, "But there are loan programs that don't require any money down," and you may be right. However, these are government-backed mortgages or down payment assistance, which cannot be used for second home purchases. Most second home loans are conventional loans.
Credit Score
Though every lender is different, credit standards are a bit tighter when qualifying for a second home loan. That's because a primary residence provides shelter, whereas a second home is a "nice to have," but is not a necessity.
Lenders may consider applicants with a score of 620 or higher, though a score above 700 is preferable when qualifying for a second home loan. Naturally, they'll also want to look at your credit history, taking into account any late mortgage payments, exorbitant credit card balances, and bankruptcies. The more you are extended with various debt payments, the higher risk you may be for the lender.
Debt-to-Income (DTI) Ratio
You're not a stranger to this. You've been around the block before with your primary home purchase. Like last time, lenders will want to analyze your debt-to-income ratio—or the amount of money going out versus the money coming in.
You need to understand that this time your existing mortgage payment will be factored into your DTI, along with other debts including credit cards, student loans, and auto payments. Remember, too, that you cannot offset your DTI by factoring in any forward-looking income you may be able to collect by renting out your second home. That would make this an investment property.
With all this in mind, lenders generally want to see your debt, which would include your new second home mortgage, to represent no more than 43% of your pre-tax monthly income. This number can vary, though, with some lenders, depending on your credit score and down payment.
As with a primary mortgage, you can get pre-approved for a second home loan, so it's always a good idea to talk to a loan officer before you begin your property search.
Reserves
Things happen. Mortgage professionals know this more than anyone, which is why they like to see some liquidity from second home buyers. This comes in the form of reserve funds.
Well-qualified borrowers generally need to show at least two months of reserve funds that can cover both their primary and secondary mortgages, property taxes, and insurance should their income or employment change. Weaker borrowers and those who are self-employed may need to show six months of reserve funds.
Though the process of qualifying for a second home loan isn't that different than qualifying for a primary residence, borrowers may face a little more scrutiny and tighter lending standards on these optional properties. You should also keep in mind that second homes may have tax implications, short-term rental restrictions, and additional condo or HOA fees. These are all things to consider when determining whether a second home is right for you.
APM is always here to help with all your housing-related needs. Give us a call today to go over your unique financial situation and the process of qualifying for a second home loan. We're always standing by!