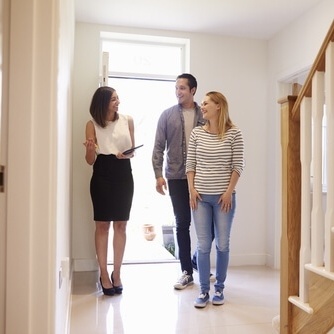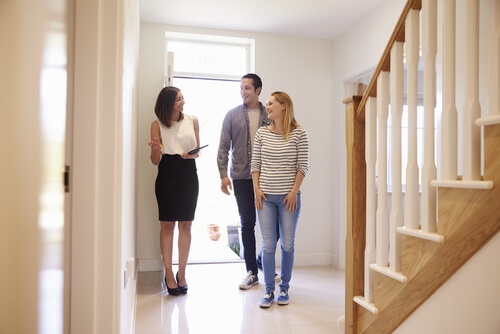 As Winter comes to a close, new home listings begin to flood the market. According to Zillow, most home listings come onto the market in April and May. The good news is that Spring brings many choices for buying a home! But Spring also brings a lot of competition, so you might want to consider preparing ahead of time. It's never too early to get ready for your homeownership journey.
How to Prepare for Buying a Home in the Busy Season
Plan Ahead


Decide what is most important to you when buying a home. What do you want to include on your wishlist? What kind of neighborhoods do you want to live in? Include your top desires but be careful of being so particular that you narrow your choices too much.
Get Pre-approved


A loan pre-approval will speed up the process once you do find your dream home as well as improve the chances of your purchase offer being accepted. Gather all the paperwork you need and contact your

APM loan advisor

to get going ahead of time.
Pick Your Realtor


Find a realtor that truly understands your wants and needs when buying a home. Make sure that your realtor is experienced, trustworthy, and knowledgeable about the area(s) you may want to live in.
Block Your Calendar


When there is a lot of competition, you need to be flexible and available. You'll want to set aside time to look at as many homes as possible but also be ready to head out on short notice when your realtor finds a new listing that meets your needs.
Prepare for Open Houses


Wear comfortable clothing and bring snacks and water in the car as you may end up being gone for longer than planned when viewing open houses. Get a list of questions ready that aren't answered in the home listing. Go ahead and talk to neighbors when you're there to find out more about the neighborhood.
Try it On


Before making an offer, drive through the neighborhood at all times of the day to make sure you are happy. Drive around the block to check on neighbors who will live behind you as well. Eat at a nearby restaurant and stop in a nearby store. Time the drives to school and work, if applicable. Can you really see yourself living here?
Make a Compelling Offer


Once you have found the home you want to buy, you'll want to craft a purchase offer that stands out from the competition. Check out our

top 3 tips for making home offers that sellers will love

. Your pre-approval is just one piece to help your offer be chosen.
Be Realistic


With all the competition looking for homes at the same time, it's a good idea to prepare yourself for putting in multiple offers. Don't be disappointed if your first home choice doesn't work out. If your offer isn't chosen or a seller doesn't meet your terms, remember that this busy time of year means there are other choices out there. Your dream home could pop up on the market tomorrow!
Are you getting excited about the possibilities? This is a great time to start preparations for buying a home. You'll be ready to jump ahead of the competition when the Spring home listings begin. Partner up with one of our friendly loan advisors today so we can help you navigate the path to homeownership!