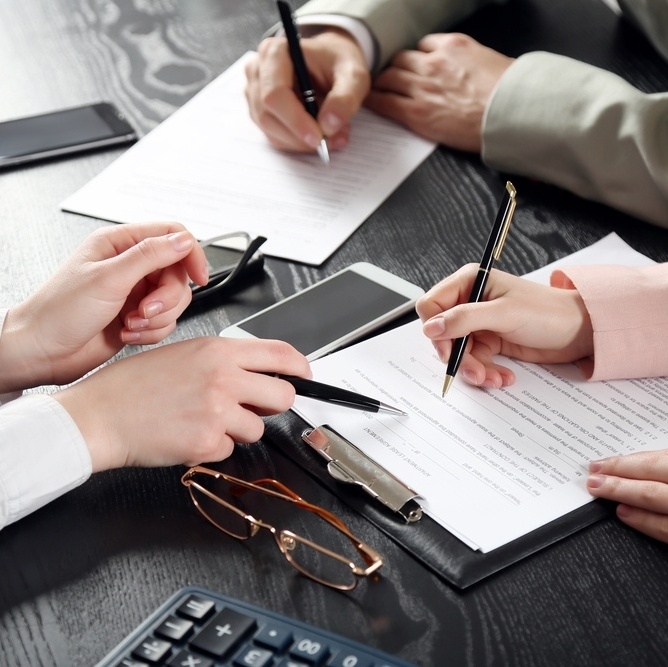 Becoming a first-time homeowner is an exciting adventure. While there are several steps involved, our goal is to simplify the process so you can find your perfect home.
Getting pre-approved for a home loan is the first step on your path to becoming a homeowner.


What is a pre-approval?
A pre-approval means that a lender has given you a tentative commitment for a mortgage loan. To get a pre-approval, a lender will go over your income, assets and debt to examine your financial situation and help determine how much home you can afford. Once you are pre-approved, the lender will give you a letter of commitment, stating how much money the bank is willing to loan you for a home.


Why get a pre-approval?
There are many benefits to getting a pre-approval. These can include:
The security of knowing how much you can afford
Knowing what your monthly payment will be
Costs of taxes and insurance
Perhaps most importantly, a pre-approval gives you a competitive edge. In today's market, it is important to beat out competitive offers and a pre-approval helps you do this.
Our featured pre-approval program, Keys on Time, allows you to shop for a home with confidence knowing you have preliminary approved financing. It will help you beat out other bidders, as a seller knows you have already been pre-approved for financing with a full loan approval with the commitment to close on or before the close of escrow.
Additionally, getting pre-approved makes your offer more competitive and saves you time and money during the process.
Saves time: Since you will know exactly how much home you can afford, you can focus your search on homes within your price range. You don't have to worry about falling in love with a home you can't afford. Things will also move quicker after an initial offer has been accepted since you have gone over many of the financials already.
More competitive: Your offer will be stronger with a pre-approval letter. On homes that have multiple offers, sellers may prioritize buyers who have been pre-approved. Since you know how much house you can afford, you can submit your strongest offer with confidence.
Saves Money: Getting pre-approved lets a buyer know what costs are involved with closing a home. A pre-approval letter itemizes costs buyers are responsible for such as title insurance, escrow fees and other closing costs so there are no surprises.

How to get pre-approved
Getting pre-approved is simple. Speak to a loan advisor who will walk you through every step of the application for pre-approval.
You may be asked to bring in several documents to start the pre-approval process. This can include:
2 months of the most current asset statements for all accounts, including blank pages
2 years W2's
2 years Federal tax returns with all schedules
Recent paystubs (30 days)
Most recent statements for retirement accounts (IRA, 401K, etc.)
Copy of Driver's License or other proof of identity
YTD Profit and Loss statement for self-employed borrowers
Mortgage statement for all properties owned
Homeowner Insurance for all properties owned

It's important to get pre-approved early in the home-buying process. Knowing how much you can afford and having a pre-approval letter will kickoff your home search smoothly. With a pre-approval letter from a trusted lender, you can start shopping for the home of your dreams with confidence.