Buying a home isn't a sprint, it's a marathon. And before prospective buyers can embark on the long journey to homeownership, it's important for them to figure out how much they can afford. The amount is determined through the process of a pre-approval, which is one of the most important steps when applying for a loan. Additionally, a pre-approval will also look favorably when you submit offers to purchase a home.
So, how do you get a pre-approval?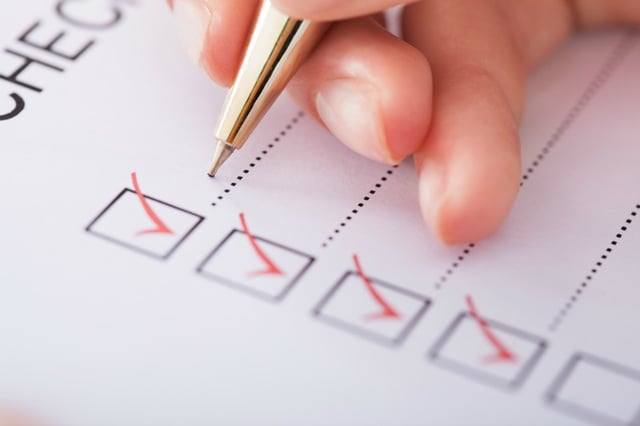 In order to obtain a pre-approval, you may be asked to provide an initial set of documentation to verify your income and assets. Here are some of the typical requested documents during the pre-approval and loan process.
Financial and Income Documents:
Most recent pay stubs covering the last 30 days
W-2s for the last two calendar years
Two most-recent statements for all checking, savings, CD, money market, and/or securities-brokerage accounts (please include all pages)
Most recent statements for all retirement accounts (IRAs, SEP-IRAs, 401-(k)s or 403-(b)s)
Most recent statement of stock options, employee stock option purchase plans, and similar if you're using them as part of the down payment or for closing costs
Federal tax returns (1040s) for the last two calendar years; please include complete returns with all schedules filed
YTD Profit & Loss Statement if you're self-employed or an independent contractor
All federal K-1s, partnership returns (1065s) and corporate or S-corp. returns (1120s or 1120-Ss) for the last two calendar years
Property Documents:
Mortgage, real estate tax, and insurance premium statements for all properties currently owned

Leases on all rental properties you may own, if applicable
Personal Documents:
Complete bankruptcy papers, if applicable

Divorce decree and settlement statements, if applicable
Some Things to Consider
Before you begin the application process, be mindful of actions that may impact your ability to get a certain rate on your loan. Here's a few tips:
Do not make large purchases on credit, open new credit card accounts, or closes credit accounts or credit lines.

Do not change jobs if possible during the loan process.

Avoid moving money unnecessarily from one account to another. If you must move money, be sure that there is a clear paper trail. Make copies of deposited checks, deposit receipts, and wire transfer orders. Any large deposits should be well documented.
While we hope this list has been a helpful guide to gathering the documents a lender might request for a mortgage loan application, it can change based on your specific situation.
A great place to start is by contacting a loan advisor to begin the fulfilling journey of purchasing your own home. Our trusted advisors at American Pacific Mortgage will not only be able to provide you with specifics based on your individual situation, but give you guidance and support during this process.