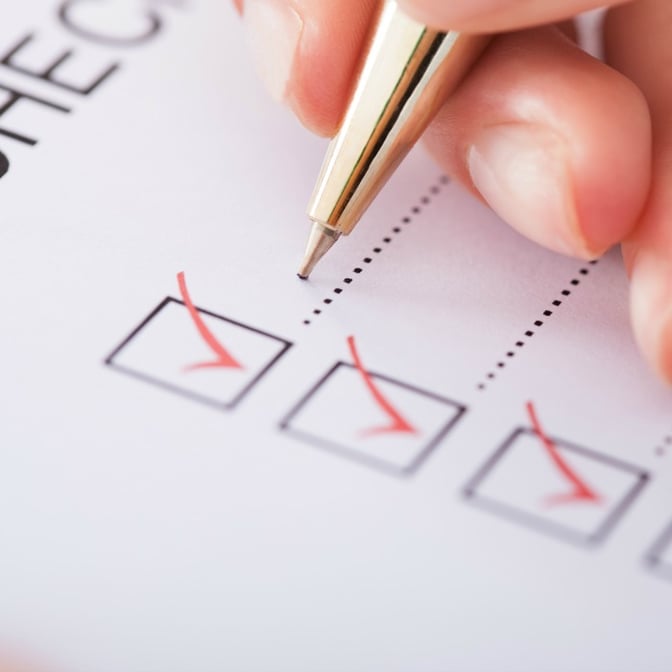 We all know the drill: House-hunting is fun, but a mortgage application … not so much. Collecting tax returns, proof of income, bank statements, credit reports, pay stubs, and other documents just isn't as exciting as attending an open house and visualizing your family inside those walls.
That's okay, though: We'll make applying for a mortgage simple so you can get back to the good stuff—securing your American dream!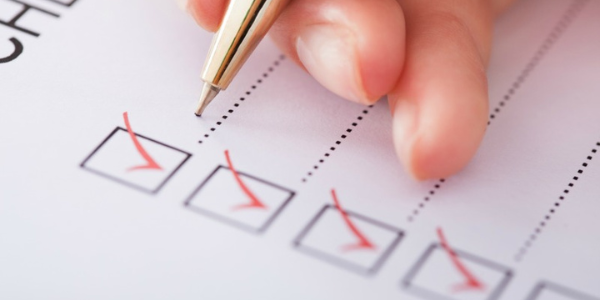 Let's wade through all the static and noise and focus on a mortgage checklist—everything you need to gather before applying.
Financial and Income Documents
The most common financial and income documents you'll need when applying for a mortgage include:
Most recent pay stubs covering the past 30 days
W-2 forms for the past two calendar years
The two most recent statements for all checking, savings, CD, money market, and/or securities-brokerage accounts (include all the pages; we can't use online bank printouts or screenshots for this)
Most recent statements for all retirement accounts (IRAs, SEP-IRAs, 401(k)s or 403(b)s)
Your most recent statement of stock options, employee stock option purchase plans, and similar if you're using them as part of the down payment or for closing costs
Federal tax returns (1040s) for the past two calendar years (include complete returns with all schedules filed)
All federal K-1s, partnership returns (1065s), and corporate or S Corp returns (1120s or 1120-Ss) for the past two calendar years
Property Documents
Mortgage statements for all properties owned
Real estate and property tax documents
Insurance premium statements for all properties owned, including an insurance declaration page with the homeowners insurance agent's name and phone number
Leases on all rental properties you own (if applicable)
Personal Documents
A copy of your driver's license (a picture from your smartphone is fine)
A copy of your permanent resident alien card (if you're not a U.S. citizen)
Complete bankruptcy papers and discharge notice (if applicable)
Divorce decree and settlement statements (if applicable)
Child support order (if applicable)
Self-employed borrowers
A mortgage lender will require a little more paperwork if you're self-employed. They'll need:
Corporate tax returns for the past two years, including all pages, schedules, and K-1s
A year-to-date profit and loss statement (P&L statement)
Retired borrowers
What if you don't have any pay stubs because you're retired? That's not a concern. You can still show proof of income from sources like Social Security. Retired borrowers may need to provide:
Social Security award letter
Pension award letter
1099 documents for the past two years
Active duty, veterans, and veteran spouse borrowers
These groups may be eligible for a VA loan, which comes with perks like a low or no down payment and leniency on requirements like credit history. These borrowers will need to provide:
A Certificate of Eligibility (COE)
Other Things to Consider
When you're applying for a mortgage loan, it's a good idea to be mindful of actions that may impact your ability to qualify, your debt-to-income ratio, or the mortgage rate you're able to obtain.
With that in mind, you will want to avoid, if possible:
Making large purchases on credit, opening new credit card accounts, or closing credit accounts or credit lines.
Changing jobs during the mortgage application process.
Moving money unnecessarily from one account to another. (If you must move money, be sure there is a well-documented paper trail. Make copies of all deposited checks, deposit receipts, and wire transfer orders.)
No mortgage checklist would be complete without a word on pre-approval. Before you fill out a mortgage application, you want to know how much house you can afford. This includes the upfront costs, such as the down payment and closing costs, as well as the monthly mortgage payments.
The documents you'll need for pre-approval are the same as the ones already listed in this mortgage checklist. The only difference is that you get your pre-approval before the housing search begins. It lets sellers know you're a serious buyer and have the ability to follow through on buying a house. These documents will be updated and verified again after your offer is accepted and you're ready to close on the home of your dreams.
Take the First Step
Ready to start the journey to homeownership? Our trusted American Pacific Mortgage advisors can get you started with pre-approval or a mortgage application. We're always here to answer any questions you may have about this mortgage checklist. Give us a call when you're ready to take the first step.