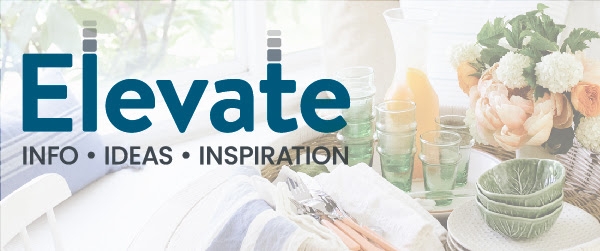 Economic Update with Elliot Eisenberg
Elliot is back with an update to talk about what's going on with interest rates. He talks about inflation expectations compared to released data, and how the markets have responded and will respond going forward. He wraps up with talk about recession - whether he sees one coming or not, and why.
REACH YOUR GOALS
Why The Current Deceleration is Good News for Buyers
After two years of scorching property markets, recent sales data tells us that the housing market has finally begun to decelerate. Here's why a slowdown can be good news for would-be homebuyers.

Home inventory is rising. NAR data shows that inventory of homes for sale began rising in April 2022, with more than 237,000 additional homes on the market by June. This number is expected to keep rising.

Sales are cooling. Earlier this month, the annual rate of new home sales fell 17% between March and April. It was also the lowest reading since April 2020. Reports show that the numbers of homes with price reductions continues to rise while the share of homes getting multiple offers is decreasing.

Even though the current market deceleration is expected to continue for some time, buyers who took a break from house-shopping may benefit from re-entering the market now. Real estate agents and mortgage lending professionals will be able to work more closely with buyers, trading the pressure of bidding wars for traditional customer service. And this may be all that's required for would-be buyers to find the ideal home.

Source: fortune.com
MORTGAGE IQ
Umbrella insurance: Protection from the Unexpected
Umbrella insurance is designed to provide coverage against less common but potentially expensive lawsuits and claims. Some examples: personal injury to others, damage to other people's property, and claims such as defamation and landlord liability.

Coverage varies between policies, but here are three scenarios where umbrella insurance could keep you out of court and in the black:

• Your teenager gets into a car accident, and the cost of injuries to other drivers is above your auto insurance liability limit.

• A houseguest falls down your stairs and sues you for medical bills plus pain and suffering, exceeding your homeowners' insurance liability limit.

• A restaurant sues you for writing a negative review online

It might be worth purchasing umbrella insurance coverage if you own things that can lead to injury lawsuits such as pools, trampolines, guns, or certain breeds of dogs. Other situations: if you coach kids' sports, have a younger or inexperienced driver in your household, or are a landlord.
Source: nerdwallet.com
FINANCIAL NEWS
Hate Inflation? Prices Are Falling for These Items
One of the best summer deals today are flat-screen televisions, as retailers are discounting these items to clear crowded warehouses. Another reason for cheaper TVs: slow sales, because 2021 saw record-breaking television purchases.

There are plenty more summer bargains to consider, including the following:

Baseball games: Ticket prices for sporting events are down 11% year over year, according to the Consumer Price Index.

Tech upgrades: Smartphones are 20% cheaper.
For the student in your life: Calculators are 13% cheaper.

Books: The price of books has stayed the same despite supply chain woes and inflation.

Something shiny: Jewelry is ever so slightly cheaper now than it was last year — 1.2%.

Clothing: If you feel like a trip to the mall, many warm-weather items are either the same price or cheaper compared to 2021. Check out adult swimwear, men's shorts and infant apparel.
Source: axios.com
DID YOU KNOW?
The Greatest Generation's Historic Housing Shortage
While the current shortage of homes for sale may appear to be a new program, a similar shortage happened around 75 years ago. Here's what caused it and how two federal agencies helped a nation of families affected by World War II.

In addition to the war causing major material shortages, millions of Americans left their jobs to serve overseas, causing builders' business to grind to a halt. By 1947, six million families – including returning military veterans - were waiting for a home of their own. Many were living in mobile homes, with relatives, and even barns.

The government responded with the Servicemen's Readjustment Act of 1944, aka the GI Bill. It provided tuition-free college education and VA home loans for returning servicemen and women. It transformed lives by providing almost 70% of men who turned 21 between 1940 and 1955 access to free college education, with many going on to lucrative careers. It also helped many of these new graduates become homeowners. Together with FHA loans, VA Loans accounted for 51% of new mortgages during the years 1951 to 1957.
Source: newsbeezer.com
PERSONAL FINANCES
Make More Money Out of Your Next Yard Sale
A yard sale's a smart way to declutter and make money. Check out these tips from experienced yard sale ninjas.

Make it a team effort. Generally, more shoppers are drawn in by multi-family or neighborhood yard sales. It also makes the event more fun, and your fellow sellers can cover for you if you need a break.

Prepare your inventory. Popular items include power tools, sports equipment, gaming systems, children's clothes and toys. Mention these in your pre-sale ads (more about those later) and put a few of them near the street. You can also simplify visitor browsing by setting up and/or borrowing tables and portable clothes racks.

Be realistic with pricing. Unless it's rare and/or collectible, it's best to price items at around ½ to ⅓ of its original price. (Ask yourself what you would be willing to pay as a yard sale shopper.) Be sure to price everything, as many people won't ask what something costs. You can bump some prices up slightly if you enjoy haggling or are unsure about an item's current value.

Get the word out. Sites like Craigslist, Nextdoor and Facebook Marketplace are good places to advertise, but don't stop there. Veteran yard sale shoppers visit sites such as yardsalesearch.com, garagesalestracker.com and garagesalefinder.com. And don't forget to put up some colorful, easy-to-read signs at the intersections near you.
Source: nerdwallet.com
FOOD
Cold Brew Coffee
If you enjoy the occasional cold brew coffee at your favorite café, try making your own at home. It's a simple, overnight process that removes bitterness from roughly-ground coffee beans while reducing caffeine levels.
Source: housebeautiful.com
REAL ESTATE TRENDS
Go For Faux With Concrete Flooring
Homes with concrete floors are becoming increasingly popular. Not only are they an economical, eco-friendly choice, DIYers have plenty of options for floor finishes. Here are three of the most popular choices:

Acid-stained concrete often can mimic the look of other flooring materials, especially marble. When applied, the combined acid and salts often produces a three-dimensional look. Professionals recommend acid-staining a small portion of floor as a test area before treating the entire surface.

Polishing a concrete floor can achieve a high-gloss, mirror-like finish, as the surface is ground down with progressively finer abrasive pads. Next, the floor is then sealed to give it a protective sheen. Most DIYers opt to hire a professional to complete the polishing process, taking over when the concrete's ready for sealing.

Epoxy treatments are ideal for sealing a damaged concrete floor, as it can be poured into crevices to level the floor's surface. Epoxy is the most durable concrete finish, so it's ideal for heavy traffic areas. It's available in a variety of colors, so homeowners can create the same colors and effects available with ordinary paint.
Source: thespruce.com