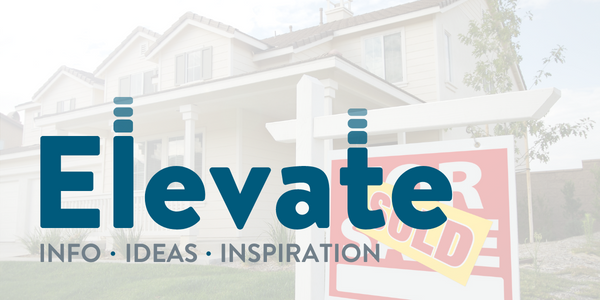 REACH YOUR GOALS
Will 2023 Be a Better Year for Buyers?
According to many industry experts, 2023's outlook for home buyers is the best it's been for three years.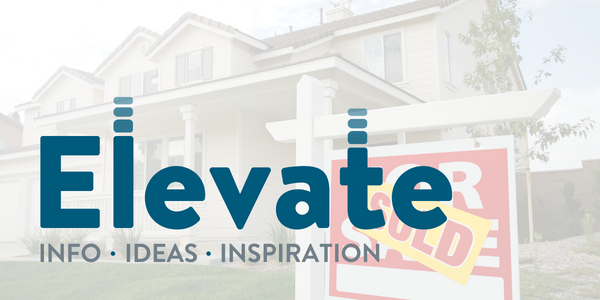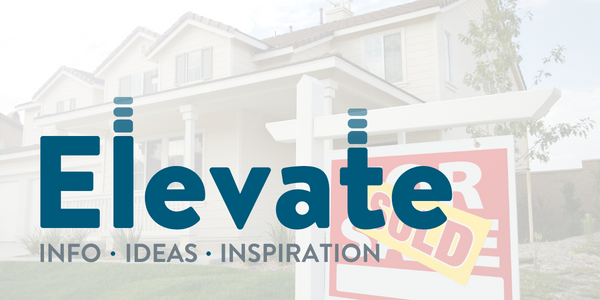 Realtor.com's chief economist Danielle Hale commented: "There will be more homes for sale, homes will likely take longer to sell, and buyers will not face the extreme competition that was commonplace over the past few years."
This means that, even if property prices don't fall across the board, few buyers will be faced with the stress of a bidding war. Also, seller contingencies are back, so buyers won't have to accept a home "as is". Prices may improve for new construction, too. This is because builders may attempt to recoup lost sales from 2022, when rising interest rates resulted in a surge of purchase contract cancellations.

While mortgage interest rates are predicted to decline during 2023, reviving some buyers' hopes for a return to affordability, nobody can predict this with any certainty. While Fannie Mae is predicting rates to fall to 6.1% to 6.5% by the end of the year, the Mortgage Bankers Association (MBA) forecasts a drop to 5.2%. However, both forecasters were off the mark last year, and future rate adjustments by the Federal Reserve could affect these numbers.

Home price forecasts are similar. While some industry experts expect a rise in prices because of increased demand, others predict price drops of 20% and more.

With these predictions in mind, industry gurus agree that attempting to "time the market" is generally a mistake as home values will most certainly be higher in 10 years and onward.

Planning to buy your first home, move up or check out an investment property? Contact me for a mortgage pre-qualification, or to find out more about your options and budgeting for homeownership in the New Year by visiting our blog article.
Source: nerdwallet.com
MORTGAGE IQ
Make 2023 The Year You Go Home
If the previous article has encouraged you to take your home purchase plans off hold, here are strategies that will help you achieve this goal.

Improve your FICO score. While the average credit score for a first-time homebuyer is 746, according to a 2022 Fannie Mae study, the average score for all homebuyers is 754. (FICO scores top out at 850.) If you're still building a credit history, getting a credit card and paying off the balance monthly will help boost your numbers. If you have several credit cards, you can improve your score by paying off the balances and minimizing future use. Keep in mind that it can take up to 60 days for the credit agencies (Equifax, Experian and TransUnion) to record your new score.

Team up with a real estate agent. Give yourself extra time to do this, as many home sellers put their homes in the market in April and May. Right now, business is generally slower, so you can research and chat with more agents before deciding. An experienced agent can help you prepare ahead of time, keep an eye out for that perfect home, and assist you with preparing a professional offer.

Get pre-qualified for a mortgage. It's vital to know just how much home you can afford before you begin viewing properties. I can provide you with a complimentary loan prequalification that will help you focus on affordable homes and impress potential sellers.
Source: cbsnews.com
FINANCIAL NEWS
Why Zombie Debt is Haunting Some Homeowners
While you may or may not remember the Great Recession of 2008-2009, some borrowers who took out a second mortgage during this time are now being reminded of it.

This is because some unpaid second mortgages from years ago—nicknamed "zombie second mortgages"—have been purchased by third-party debt collectors (who may or may not resemble extras from The Walking Dead) who are tracking down these borrowers.

These second mortgages were often part of an 80/20 loan which enabled a buyer to avoid a large down payment. They often had predatory terms that left some borrowers unable to repay. However, if the borrower settled the first mortgage, many lenders chose not to pursue the smaller second mortgage. Since the Great Recession ended over 10 years ago, many unpaid seconds are now 15 to 20 years old.

These have recently been brought back to life by the rising property values of the last three years, which incentivized debt collectors to track down these borrowers. Some have even threatened these borrowers with foreclosure if they currently own a home...but is this legal?

A "zombie second mortgage" may or may not be legally collected. These and other state and federal regulations may prohibit some attempts to collect:

State-specific Statutes. Many states limit the time any debtor can collect a debt to six to 20 years. The state's Unfair and Deceptive Acts and Practices (UDAP) statute may also apply.

The Truth in Lending Act. This requires many loan servicers to deliver monthly account statements to borrowers, but many borrowers with delinquent second mortgages have not received a statement in years.

Authority to Foreclose. Debt buyers may not have the required documents and endorsements to collect second mortgages. They may also be unfamiliar with a state's general foreclosure requirements.
Source: library.nclc.org
DID YOU KNOW?
Top Five States for Self-Sufficient Living
While the phrase "off-the-grid" may conjure up thoughts of a remote cabin with no neighbors for hundreds of miles, plenty of rural and even suburban homeowners can build self-sufficiency by breaking ties with their local energy, water and other suppliers.

However, it's important to have at least some of life's essentials readily available, whether you plan to stay put or put down roots elsewhere.

If you're planning to relocate, some states rank higher than others with self-sufficiency experts because of their access to renewable resources, water supplies, and affordable land and real estate. Currently, these states are ranked the top five:
Iowa
Texas
Kentucky
Minnesota
Oklahoma
Each state's offerings are different. For example, Texas shows the most promise for solar power while Iowa's potential for providing wind power is highest. But all five have strong urban areas that are home to most of the state's populations, leaving plenty of remote space for those planning to get away from the crowds.
Source: inhabitat.com
If you're thinking about relocating, we have a terrific article about the 5 Things to Consider before making your final decision about a location.
PERSONAL FINANCES
6 ways to Beat Inflation by Buying a Home
High inflation is no fun. Though everyone pays the same higher prices, periods of rising inflation don't have the same impact on all Americans.

A person's investment strategy—including real estate, investments in the stock market and S&P 500, and their retirement plan—can be a good inflation hedge.

While inflation slowly chips away at your dollars' buying power, putting those dollars into investments can allow that money to grow faster than the rate of inflation. One of the best ways to beat inflation in 2023 is by buying a home—and we'll show you how.
FOOD
Stuffed Peppers with Marinara Sauce
This is a simple, budget-friendly dish with plenty of substitution options. Use any color bell peppers you prefer, use chorizo instead of beans, and switch out the zucchini for canned corn if you like.
Also, the slow cooker prep method will warm your kitchen while providing a delightful aroma.
REAL ESTATE TRENDS
Take Your Design Dreams Higher
Perhaps it's because it's harder to reach, or we assume that visitors won't notice...but most home interiors feature a plain white ceiling.

If you're looking for a weekend DIY project and keen to add a unique touch to one or more rooms, here are some "fifth wall" updates to consider.

Go rustic with wood. These can add a natural touch if installed as is or painted a contrasting color to set a certain mood. You may find reclaimed wood flooring at an architectural salvage store, or a Habitat for Humanity ReStore.

Create a faux finish. The same paint techniques that give walls an elegant look can be used on your ceiling, too. Ragging or sponging a ceiling will take longer than a paint roller job, so you may want to recruit an assistant. You can add stencils to the corners for a truly unique finish.

Take wallpaper to the fifth wall. Bold patterns, such as stripes, often work best for this update. Planning is simple: When you're hanging your wallpaper, calculate the additional amount you'll need before beginning. After prepping your wall and ceiling, apply your wallpaper up your wall and continue to the ceiling.

Brighten your bath. Many bathrooms don't provide as much light as the occupants prefer, especially if there aren't any windows. You can solve this problem by having the ceiling double as a light source. Add fluorescent or other cool light sources behind opalescent panels, or discuss your design options with a skilled contractor.
Source: homesandgardens.com