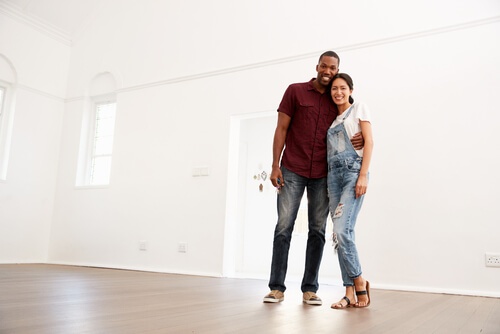 The Federal Housing Finance Agency (FHFA) recently announced that conforming loan limits will be increased for the second straight year. The first 2017 increase was the first increase since 2006. But why does the increase in loan limits matter to you as a potential home buyer? It means that even with rising home prices, there still may be affordable loan options for you!
FHFA Conforming Loan Limits Increase
Home prices have continued to rise in many markets during 2017. According to the FHFA, average home prices increased by 6.8% during the third quarter of 2017. Since conforming loan limits are supposed to reflect what's happening in the market, the FHFA makes changes to limits when needed. Based on this information, the FHFA increased the conforming loan limits by the same percentage as the 3rd quarter average home price increase. Loan limits in high cost areas were increased as well. This is helpful in markets where average home prices have increased beyond the conforming loan limits.
The baseline maximum conforming loan limits for 2018 will increase from $424,100 to $453,100. There are also increase in high-cost areas. Those limits vary by county, but the high-cost maximum increased from $636,150 to $679,650.
How do Conforming Loan Limits Affect You?
Conforming loans are considered desirable loans for lenders since they meet the qualifications to be purchased by Fannie Mae or Freddie Mac. That means as a homebuyer, you can take advantage of a more affordable loan option. Conforming loans usually have lower interest rates and down payment requirements, as well as more flexible qualifications.
You might be affected by the new limits if you:
Are considering purchasing a home in 2018

Are a first-time homebuyer looking to buy in a market with rising home prices

Are getting ready to purchase a home in a high-cost area
The new conforming loan limits apply to all of the United States, with special provisions for Alaska, Hawaii, Guam, and the U.S. Virgin Islands.
Are you planning to begin your homeownership journey soon? Our helpful loan advisors can help figure out if the new conforming loan limits apply to you and if there are other programs that may further benefit you. Let's take that next step together!