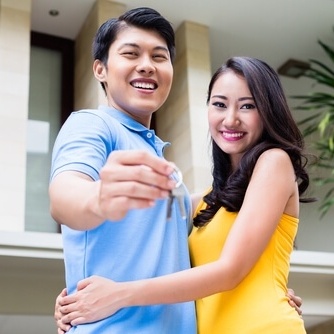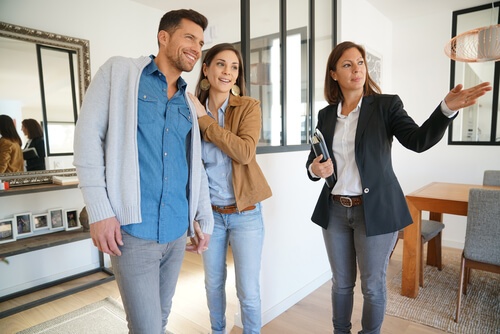 You're ready to take the next step toward homeownership, but want to stand out from the crowd of other buyers when it comes time to put your offer in on the home you've chosen. Your dream of homeownership is important to us at American Pacific Mortgage and we're here to help set you apart from the competition with our Keys On Time loan program.
According to Realtor Mag, one thing homebuyers can do is make their bid competitive. This doesn't just mean offering the highest bid, but rather offering the an attractive bid. That can be partly accomplished by removing restrictions, removing financing contingencies or being flexible with dates. One of the ways you can set yourself apart is with Keys on Time, one of our specialty home loan programs.
APM Keys on Time Home Loan Program
Our Keys on Time program can help you in the following ways:
Get pre-approved so that you can shop for a home with confidence knowing what you can afford and that you have preliminary approved financing.
Waive your loan contingency when you make your purchase offer because you have been fully pre-approved, putting you at the front of the line.
Let the seller know they can be rest assured that your offer will close on or before the close of escrow, giving them confidence that they won't have to worry about unnecessary delays when they choose your offer.
A competitive market requires ultra-competitive offers -- with APM's Keys on Time program, you can present your strongest offer without a loan contingency (just an appraisal contingency). This combined with the ability to present sellers with a guarantee that you will close escrow on time will make your offer more attractive to sellers and better able to compete against all-cash or higher offers.
Will Keys on Time Work For You?
Our Keys on Time program can work for many different types of buyers.
Over 90% of owner-occupied homes qualify
First-time and move-up homebuyers are eligible
Single-family, condos, investment, second-homes and "TBD" properties are eligible
Keys on Time can also be combined with our SecureLock program to have the security of a locked in interest rate even prior to making a purchase offer.
Find out if Keys on Time will work for you. Talk with one of our loan advisors today about how to help you stand out from the crowd through one of our specialty home loan programs.