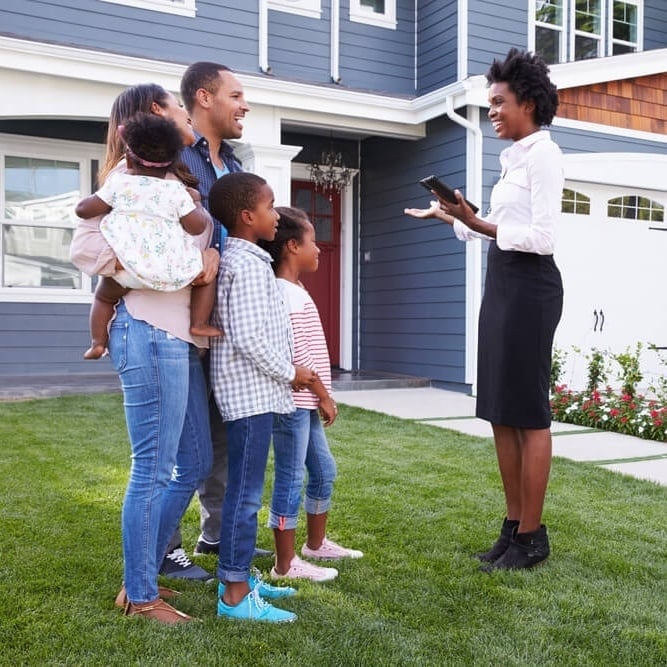 Buying a home is an exciting process. You get to put your own spin on how you'll decorate. You decide what plants you will put in your garden. And you get to make decisions on wall colors and changing out flooring.
There's nothing quite like coming home daily to your very own home. It's important to plan appropriately when you're thinking of buying a home. Planning your finances will help prepare you for any unknowns that could come up as a homeowner.
Here are four expenses to plan for when buying a home.
1. Down Payment
This amount will vary, depending on the loan type that you qualify for and ultimately decide is right for you. Down payments can vary from 3% up to 20%. Some loan programs allow for the use of gift funds for your down payment. Figuring out how you will come up with a down payment may seem overwhelming, but there are down payment assistance programs that can help.
2. Closing Costs
Your closing costs will also vary depending on the purchase price of your home. Depending on area, these costs can be negotiated to be paid by either the buyer or the seller. Closing costs include fees associated with such items as the appraisal and inspection, underwriting, recording, title search and insurance, credit report, loan origination, survey, attorney fees and any discount points. These fees will vary depending on what may apply to your circumstance and where the property is located. Most homebuyers can expect to pay between 2% to 5% of the purchase price of their home in closing costs. Your lender will provide a Loan Estimate which outlines what the closing costs will be based on the loan you are applying for, within three days of receiving your loan application.
3. Private Mortgage Insurance (PMI)
Private Mortgage Insurance or PMI is typically required on home loans that have less than 20% for a down payment. It protects the lender if the home buyer stops making payments on their loan. PMI is usually paid as a monthly premium and added to your monthly mortgage payment. Sometimes lenders can offer low down payment loans that do not require PMI. Talk with a loan advisor to see if you will need to pay PMI as part of your loan.
4. Savings for Daily Living
Since you will be owning the home, you will be responsible for the home. That means if something needs repair, you will be the one who has to pay for it. With a home, you never know what might need repair or replacement, so it's a good idea to have a savings account for these kinds of expenses. You can plan somewhat for these repairs by knowing the shelf life of major appliances and household systems.
Although there are various costs associated with buying a home, with the right planning and budgeting, these costs are manageable. Knowing the different costs that are associated with the home buying and home owning process will help you prepare and create a smoother process in the long run.