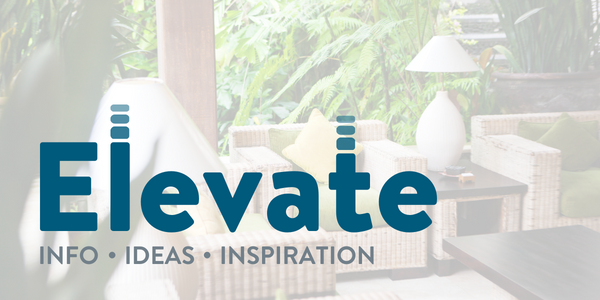 REACH YOUR GOALS
National Home Prices Keep Falling
Since hitting a peak in June 2022, home prices have fallen by 3% to 5% on average. While this is the second-biggest home price correction since the 1950s, it's still mild when compared to the 26% drop in prices between 2007 and 2012.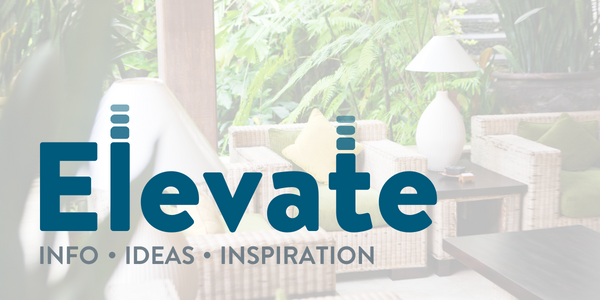 To further muddy the waters, this seven-month streak of consecutive price declines followed a 124-month streak of increasing home prices, which began in February 2012 and peaked less than a year ago. So it's finally good news for potential buyers...or is it?

Even with sliding property prices, buying a home is still an expensive proposition for many people. As of January 2023, national home prices have risen by 37% since March 2020...just three years. Also, not all of the 20 major cities tracked by the Case-Shiller index recorded a decline. One market posted a gain.
Source: fortune.com
MORTGAGE IQ
Financing For a Greener Home
If you're planning to view some homes this spring, you may find one that fits your requirements but isn't energy-efficient. For example, it may have an older HVAC system that won't keep your home comfortable without running up massive bills. Or it doesn't have sufficient insulation.

You may not have to walk away from the property. Instead, you may qualify for a mortgage that will help you transform it into an energy-efficient home. The GreenCHOICE and HomeStyle Energy mortgages are possible options, as are VA and FHA Energy-Efficient Mortgages.

Here are some typical green improvements:
Heating, ventilation and cooling systems with smart thermostats.
Energy-efficient windows and doors.
Low-flow toilets and showers.
Increased home insulation and weatherization.
Energy-saving appliances.
Renewable energy systems, including solar, wind-powered and geothermal systems.
If you want to finance more than energy-efficient renovations, you may want to consider an FHA Rehab or Fannie Mae HomeStyle® mortgage.
Source: nerdwallet.com
FINANCIAL NEWS
Say "I Do" To a Wedding Budget
If you're planning to head to Vegas for a $49 drive-through ceremony, you can skip this article. But if you're not, or if you're a parent in charge of a wedding budget, here are some tips to keep the event memorable and affordable.

Wedding venues can cost up to $15,000 on average. You can reduce this cost in several ways: by going for an off-peak date, a weekday ceremony or even a non-traditional venue such as the couple's favorite restaurant or brewery.

An open bar can be risky. Instead, ask your bartender to prepare a single signature drink for the official toast, then serve beer and wine during the rest of the reception.

Not all bridal gowns carry celebrity price tags, and even high-end department stores like Bloomingdales feature dresses under $1,000. Other economical options for a picture-perfect gown: borrowing a family-owned gown, shopping for a sample wedding dress (the ones used for try-ons) or visiting online stores that specialize in once-worn gowns.

A smaller number of guests can make a major difference. After you book your venue and catering, you'll be able to calculate the approximate "per head" costs. Removing just 10 names from a guest list can be a big money-saving move.
Source: nerdwallet.com
DID YOU KNOW?
Cluttered Garage? You're Not the Only One.
Have you ever driven past a neighbor's garage, only to see that it's too stuffed with boxes, bicycles and bins to fit a car? It's not an uncommon problem. Recent polls found that, on a national level, 20% of homeowners aren't able to park in their garage while 47% admitted it was difficult to park because of the mess. It's worse in certain areas: a UCLA study found that, in some neighborhoods, 75% of residents couldn't park in their garage.

In addition to putting a stop to teasing, here are six valid reasons to declutter your garage.
If you're thinking of putting your house on the market soon, a garage facelift can make a big difference. Around 80% of buyers will include garage space in their overall purchasing decision.
Over 50% of Americans spend around two hours each week in their garage, usually pursuing a hobby.
Only 11% of homeowners are currently happy with their garage's condition.
Storing cardboard boxes in a garage may encourage pests to move in, including rats and snakes.
Five famous companies began life in a garage: Apple, Amazon, Disney, Google and Harley-Davidson.
We've saved the best for last: replacing your garage door can repay you. The cost of a new door pays you back big time: you can expect over 90% ROI, which stands for Return on Investment.
Source: garageliving.com
PERSONAL FINANCES
Last-minute Tax Savings Strategies
If you're one of the 43 million people who postpone preparing their taxes until April, you still have some time to review your accounts and see if you qualify for these tax savings strategies.

Move some money to your Individual Retirement Account (IRA), Health Savings Account (HSA), or both. Both may allow you to reduce the amount of income that the IRS taxes. There are limits to the amount of contributions you can make to both accounts. For example, individual filers are allowed to contribute up to $6,000 to their IRA. If you're age 50 or better, you can go up to $7,000.

There are some exceptions to these opportunities. For example, your IRA contribution deduction may be affected if you have a 401(k) account, filing single, and make over $68,000 in gross income.

Check out IRS Free File. If your adjusted gross income for 2022 is $73,000 or less, you're eligible to use this IRS service to file your federal taxes. You may also qualify for assistance. No matter what your income, you can use the site and complete your tax forms. If you decide to use Free File, you'll need to organize your W2s and/or 1099 forms, any adjustments to income, dependent and/or spouse information if applicable, and your previous year's AGI or self-select PIN.

Buy I bonds. Currently, the annualized interest rate for these inflation-fighting savings bonds, aka I bonds, is at 6.89%. In about three weeks, these may adjust to a lower rate. These are exempt from state taxes, but not federal taxes.

(Remember – while we like supplying helpful hints, we aren't tax professionals...the people you should go to if you have questions.)
Source: money.com
FOOD
Baked Salmon in Foil
You can customize this recipe with anything from rosemary to garlic to pesto...or keep it simple with traditional lemon. Whatever you choose, this easy recipe practically guarantees a perfectly cooked salmon fillet.
REAL ESTATE TRENDS
Versatile Vertical Gardening
Whether you'd like to grow your own supply of herbs or want to easily add greenery to your surroundings, a vertical garden is a simple and space-saving way to do this.
One major benefit of a vertical garden is that you can keep your plants indoors or outdoors. You can attach it to anything from a fence to a wall, or even a door. Another plus: you won't have to spend the weekend digging up the yard. Instead, you set up your vertical garden, add soil and plants, and you're done.

The best way to begin is to decide what you want to grow. This is because your next step is to locate an area that has the right amount of sunlight for your plant choices. Next, you can shop for a pre-built vertical garden – many hardware stores and nurseries sell them – or build your garden with ready-made kits available online.

Here are a few tips for beginner gardeners:
Choose smaller plants that don't require a deep root system. Herbs, parsley, and many annual flowers work well. So does spinach and other salad-friendly lettuces.
If you're worried about overwatering an indoor vertical garden, be sure to put a tray at the bottom under the lowest row of plants.
If you're building your own garden, be sure to use well-draining potting soil.
Source: marthastewart.com