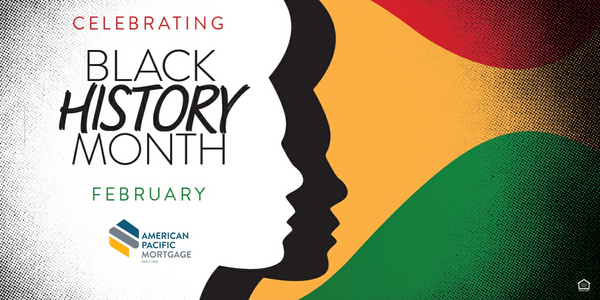 At APM, we feel that the best way we can honor the heritage of our APM family members during Black History Month, is by listening and learning from the stories they share.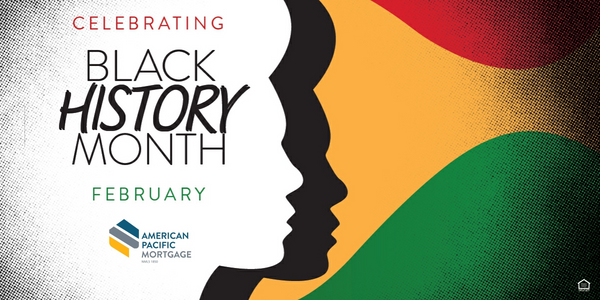 Meet Amanda Neal,
Licensed Loan Processor at Golden Eagle Mortgage, NMLS# 1577053
Growing up biracial, Amanda Neal felt blessed to enjoy the best aspects of two cultures. Music, for example, was always present in her Bay Area childhood home. Amanda's dad, who is Black, introduced her to jazz, hip hop, and R&B, while her mother, who is white, opened her ears to country, rock, and soft rock. You were just as likely to hear Tupac as you were Guns N' Roses.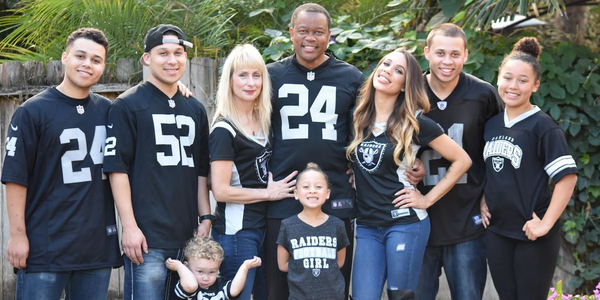 Even today, music is at the center of the family's get-togethers, which they call "functions." This is where Amanda, her parents, and her four younger siblings—in addition to extended family—gather to eat, drink, laugh, and push one another to be the best they can be. What they were never pushed to do, Amanda notes, was "pick a side." Instead, her parents embraced both their cultures and encouraged their children to be true to themselves.
Still, the family never shied away from racial issues, including what it's like to be a Black person in today's world. Amanda's upbringing allows her to approach her clients at Golden Eagle Mortgage, a subsidiary of APM, in the same manner. It's been ingrained in her to treat everyone equally. For Amanda, that means looking every client in the eye and making sure they feel comfortable, heard, and seen.
Though her dad has a master's degree and is a practicing CPA, education wasn't at the forefront of his childhood. Amanda knows this can be a pervasive issue within the Black community, which is why she focuses on education and outreach within her region. She strives to reach potential first-generation homeowners and to overcome the barriers that prevent them from building wealth. Amanda continues to attend trainings and classes that allow her to best serve her clients, whatever walks of life they come from.
Meet Ron Bennett, Loan Officer for APM—Seattle, Washington, NMLS#
57792
Celebrations are big in Ron Bennett's family. Though Kwanzaa and Juneteenth are toward the top of his list, Ron's favorite celebration is his mom's birthday. She's the person he's looked up to most, as she always made sure he had everything he needed. Her help led to a basketball scholarship at Seattle University, which allowed Ron to become the first in his family to receive a college degree.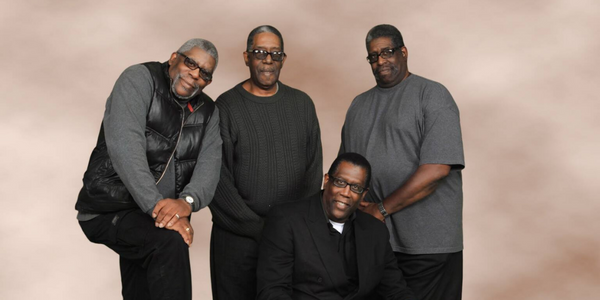 His success inspired his mom to go back to school, obtaining a few degrees herself. This then led Ron to pursue his MBA. News like this is precisely what Ron shares every year when he and his family descend upon Sandusky, Ohio, his mom's hometown, for their annual family reunion. Naturally, food is front and center—and there's no lack of talent there. Ron's dad was a cook in the Navy, though his brother was always the cook of the family. Once he passed, Ron's nephew—his late brother's son—took over that role.
Ron's role as an APM Loan Advisor in Maple Valley, Washington, allowed him to get his two brothers in a home—a home they were able to keep even after one of the brothers passed. That home is now part of his brother's legacy, something Ron wants for all African Americans. That's why Ron makes a conscious effort to partner with realtors who work in underserved Black communities. He wants to target the neighborhoods where there are problems, because those problems can lead to opportunity when residents understand and clearly see the path to homeownership. Ron is so passionate about this issue that he spends his spare time educating realtors on how they can better serve these communities.
On the APM side, Ron appreciates how the company views diversity and looks for ways to bring homeownership to the Black community.
Meet Kaeci Carter, Loan Officer with Big Valley Mortgage, a division of American Pacific Mortgage, NMLS#

2082189
From a young age, Kaeci Carter had a fire within him to succeed…he just didn't know what to do with it. Growing up in Fresno, California, Kaeci's mother taught him valuable lessons, including the proper way to treat people. Thankfully, Kaeci was lucky enough to have two mentors in life. His mother was the first; he met his second while serving in the U.S. Navy in 2008. This additional mentor, though not in the military, showed Kaeci that success was possible for Black men like him. Before this, he never had anyone, within or outside his race, to show him the principles of success and wealth.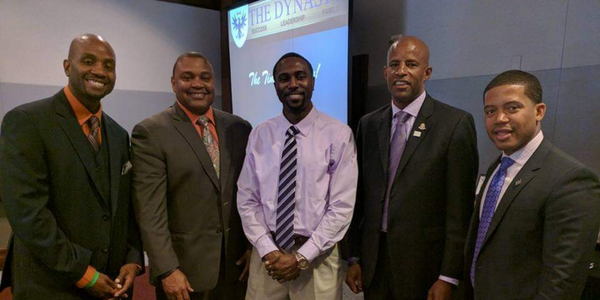 Today, Kaeci embraces the mentality that it all starts from within. That if you change your mindset and subscribe to a different way of life, anything is possible through hard work. As a Loan Advisor in APM's Big Valley mortgage branch in Fresno, Kaeci strives to be a mentor for other members of the Black community who are seeking homeownership.
Thanks in huge part to his mother, Kaeci knows to treat everyone who walks through the door equally. Part of that means everyone leaves with a solution and a step-by-step guide to get there. Kaeci ensures that his excitement is palpable during these meetings, and he loves to see his clients leave with their heads held high, knowing there's a path to homeownership out there for them.
Meet Anthony Booker, Loan Officer with LaSalle Mortgage Services, a division of American Pacific Mortgage, NMLS#
2260329
Anthony Booker views his identity as not just multiracial, but multicultural. That's because Anthony's father, who is Black, met his mother when he was stationed in her home country of Belgium. Though the two settled down in San Diego, where Anthony was born, his military father was always proud to discuss his Black heritage, while Anthony's mother often spoke the Dutch dialect of Flemish when she would talk to her relatives back home.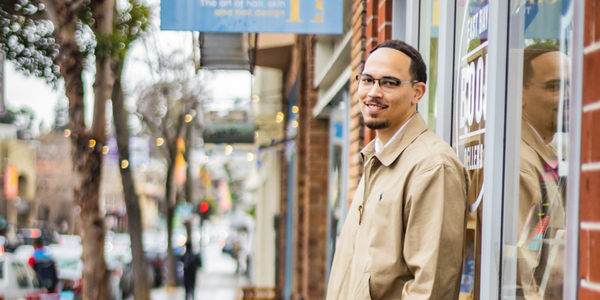 Anthony grew up idolizing his dad, something he still does today. To Anthony, he was an exemplary Black man: He always wanted to do the right thing and, as such, was revered as a stand-up guy. That man of morals who taught Anthony the value of hard work also remained available emotionally and mentally, encompassing everything you could ask for in a father.
That's why seeing other Black men succeed like his dad did is a true joy for Anthony. He doesn't always feel these stories are widely available, so when they are, they're a reason to celebrate.
Something else Anthony feels isn't widely available is education and outreach to the Black community on the values of homeownership. He sees this population as behind the curve in that regard, but feels confident that this can change with some assistance from the real estate and mortgage communities. He'd love to see more Black people pursue their real estate licenses. As a mortgage loan originator with LaSalle Mortgage Services (a dba of APM), Anthony holds first-time homebuyer workshops in underserved, predominantly Black communities.
Anthony feels very strongly that, with a little communication and insight, Black households who have always rented or moved around a lot can see the possibility and value of homeownership. And that value is the generational wealth and generational stability created by owning your own home.
Meet Vance McGhee, Branch Manager for APM—Atlanta, GA,
NMLS# 218607
A new year brings old traditions for Vance McGhee and his family. He and his two teenage children start every January 1 with a serving of black-eyed peas, collard greens, and cornbread. It sets everyone on the path to success for the year, Vance says, and success is what he wants for his family and his clients.
Growing up in a rural area of North Carolina, Vance saw the effects of poverty and single-parent households. This instilled an appreciation for his own parents, who provided a good life for him. The lessons he learned from them, as well as from his Baptist church, kept Vance humble, empathetic, and compassionate to others' situations.
Today, Vance sees himself as an educator within the minority communities, many of whom distrust large national institutions. He wants them to know that when information comes from him, it's information they can trust. Vance also makes sure his clients know he is there for them long after their loan has closed—that he's an ally in times of trouble. All they need to do is pick up the phone.
Having been in the mortgage business since 1989, Vance is happy to see how diverse the industry has become, but he thinks there's more work to be done. At APM, Vance is particularly appreciative of the diverse underwriting staff and hopes more companies will adopt similar initiatives. He notes that it's difficult to champion diversity if your company isn't going to back that up with a workforce that's reflective of society.
One of Vance's favorite things about APM is the ability for loan officers to bring new down payment assistance options to the company. The more programs that can put people on the path to homeownership, the better. Vance is also passionate about using appraisers who live within a home's community, noting that all too often an appraiser who has to travel 50 miles or more won't be familiar enough with the neighborhood to make an accurate assessment.
Vance is a true champion of homeownership among minority communities, and we couldn't be prouder to have him as part of the APM family.
If you'd like to learn more about APM's commitment to diversity and inclusion, go here to read about our mission and strategy.