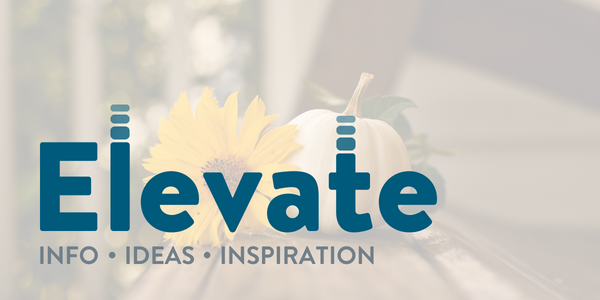 REACH YOUR GOALS
Snoop a Little. Find Your Next Home.
If you're planning to buy a home in a certain neighborhood—perhaps your own?—you can limit your search to online listings. Or you can rethink your strategy and become an amateur detective, locating homes that aren't yet for sale, but may go on the market in a month or two. Here are clues that tell you that a property may be for sale soon. If you're lucky, you may be first in line to discuss a purchase.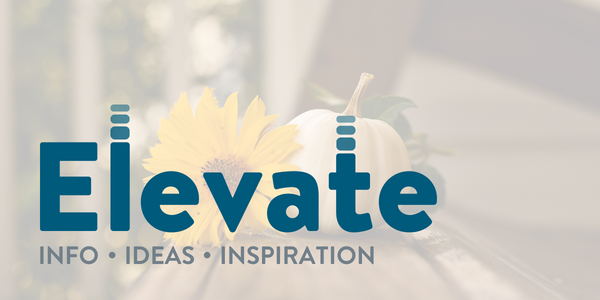 There's a moving or estate sale scheduled. No matter what it may be called—a moving sale, an estate sale, a yard sale, or a garage sale—if it appears that a lot of furniture or even the contents of a home are being sold, there's a good chance the property itself could be next. Be sure to visit the sale and have a chat with the current owners to see if they're moving or just decluttering.

The property's getting a makeover. If a neighbor has decided to bring in a landscaping crew to spruce up their bedding plants or shrubs, or if the owner's painting the exterior, the house could go on the market soon. Even smaller updates, such as replacement of rusty outdoor lights or a new front door, could be for the next owner's benefit.

The yard is overgrown. This one may seem out of place, but here's why it's a lead worth pursuing. If the lawn and other outdoor greenery shows signs of being abandoned, it could mean that the house is vacant. While it could mean that the owner moved in a hurry to start a new job, passed away, or decided to let the home go into foreclosure, it's time to get nosy. Ask your neighbors or a local real estate agent what's going on. If you know the owner's name, a simple social media search may tell you what you need to know.
Source: lifehacker.com
MORTGAGE IQ
Fall 2023 Housing Market Update
As many would-be buyers are aware, the market's performance is being largely controlled by one factor: mortgage rates. During the first half of 2023, these kept housing in a state of suspended animation in many areas.

The price of borrowing put the kibosh on many would-be buyers' plans, while homeowners who recently purchased with mortgage rates of 3% or less are described as wearing "gold handcuffs". This is because selling their current home would mean having to borrow at a much higher rate—currently around 8% for 30-year, fixed-rate financing as this newsletter goes live.

Here's what industry experts are predicting:
Mortgage rates will cool slightly, reaching 6% by the end of the year.
Domestic migration into Sun Belt cities is expected to continue.
An increase in new construction will improve housing inventory numbers.
So what can homebuyers expect for the rest of 2023? While the Federal Reserve is expected to continue raising rates until inflation is decisively under control, industry leaders foresee rates dropping and home sales picking up when the Fed rate hikes are brought to an end.

As mortgage rates cool, inventory is expected to increase, helping to improve today's low inventory of existing homes for sale. The magic number for rates? When they fall to 5.5%, buyers are expected to go into action, with a flood of inventory hitting the market if rates reach 5%.

Meanwhile, homebuilding is picking up. May brought a significant uptick in the sale of new single-family homes, which rose 20% year-over-year and 12.2% from April.

In conclusion, industry gurus are predicting that lower rates and prices will appear during the next four to six months, with average prices falling around 0.6% when compared to 2022 prices.
Source: investopedia.com
FINANCIAL NEWS
How to Win at Warehouse Shopping
The runaway inflation of 2022-2023 resulted in many consumers searching for lower grocery prices, with some making their first foray into warehouse club shopping.

Since the people who shop the warehouse way are paying members, there's a bond between them and the retailer. In return for an annual membership fee, the club promises to deliver the best possible prices. (You'll always enjoy a $1.50 hot dog and soda at Costco, thanks to former CEO Jim Sinegal telling Costco's president "If you raise the price of the *&%$!! hot dog, I will kill you.")

While almost all warehouse shoppers are members of Costco, Sam's Club or B.J.'s, their membership fees are almost identical. If you're considering joining one, here are some things to keep in mind.
Will the selection be acceptable?
While grocery store chains stock 20,000 to 30,000 items, a warehouse club only carries an average of around 4,000. If you're picky about certain brands or hoping to do 100% of your shopping at the warehouse club, chances are you'll be disappointed.
Do the extras interest you?
Warehouse clubs have expanded into cut-rate prescriptions, optical services, furniture, tires and even travel deals. Even one of these can save you the cost of membership, but only if you use it. You should be able to research these at each club's website.
Do you have enough storage space?
While buying in bulk saves money, you'll need to store your 12-pack of paper towels, 150-load size of laundry detergent, and 45 rolls of toilet paper until you need them. And you won't save money on a 10-pound bag of onions or potatoes if it takes too long to use them all
Are they conveniently located?
If you're going to drive a considerable distance to your warehouse club, you may want to compare your fuel costs to potential savings (although visiting the club with a friend and a large SUV is another way to manage this).
Source: thestreet.com
DID YOU KNOW?
All About the Misery Index (And Why We Shouldn't Be Miserable)
While you may have heard of the Fear and Greed Index, a theory that states that fear drives down stock prices and greed raises them, you may have not heard of the Misery Index. Here's all about the economic Misery Index, including its origins and recent variations.

The first Misery Index was created by Arthur Okun, a 1970s-era economist and professor. It was a simple equation: the higher the national inflation and unemployment rates, the greater the misery felt by the average American. Other indicators were added later, such as bank lending rates.

While the Misery Index is one way to gauge the overall health of a country's economy, some politicians have used high Index numbers to criticize opponents who currently held the office they were challenging.

Let's look at some recent events and how they affected the national Misery Index.
The arrival of the COVID pandemic in March 2020 caused the Misery Index to jump from 5.939 in March 2020 to 15.03 in April 2020.
The arrival of red-hot inflation in 2022 fired up the Misery Index. From 11.48 in January 2022, the Index reached 12.66 in June 2022.
Misery levels sank to 9.954 by December as inflation began to cool and employment levels stayed high.
The most recent Misery Index number - July 2023's 6.678 - reflects the Fed's dampening of inflation rates and continued low unemployment numbers. This is one of the lowest Misery Index numbers since late 2019.
If you're still feeling miserable, the fact that you're not living in one of these countries should cheer you up. As of 2021, Cuba was the most miserable country in the world with a Misery Index score of 1,227.6, followed by Venezuela (774.3) and Sudan (397.2).
Source: investopedia.com
PERSONAL FINANCES
Long-term Care Insurance Basics
Long-term care insurance is an important part of retirement planning, especially as other forms of insurance (health, disability and Medicare) aren't designed to cover these costs. This means that, without long-term care coverage, you or your family could eventually be looking at some exorbitant bills.
For example, the median cost for an assisted living facility is currently over $54,000 annually, and a home health aide is almost $62,000 a year. These prices will most certainly continue to rise. Only long-term care insurance is specifically designed to help cover these and similar costs.
One of the most common questions regarding long-term care is: when is the best time to buy? Several insurance organizations recommend that you begin shopping for coverage while you're in your 50s. Generally, the younger and healthier you are, the lower your premiums will be. You may also be able to get an early bird discount. However, it never hurts to consult your insurance agent while in your 40s, so you'll learn more about coverage and what to expect.
Another source of coverage may be your employer's offering of group long-term care insurance. If you spot this during your annual benefits renewal period, you can compare its costs and benefits to insurance offered by a local insurance agent.
Source: money.com
FOOD
Tomato Canning for Beginners
If you or your neighbors are deluged with tomatoes, it's because 86% of home gardeners enjoy growing them. Want to preserve some for the winter months? This Five-Step Tomato Canning recipe spells it out, together with additional freezing options.
REAL ESTATE TRENDS
Warm Up to the 2024 Colormix Forecast
Some of these pay homage to the summer movie hits Barbie and Oppenheimer, aka Barbenheimer.
But no matter how you describe them, paint masters Sherwin-Williams have recently released their 2024 Colormix Forecast palettes that include high-contrast Barbie pinks, moody blacks, and forest tones.
Here are the four Colormix palettes:
Red, Berry, and Pink: this one has more than a nod to nostalgia, especially as red hasn't been a standout since the 1990s. These warm colors include fizzy magentas and berry-colored purples that are both cheerful and sophisticated.
Barely There Tints: This features airy off-whites, giving everyone a break from stark white, plus soft tints balanced by your choice of undertones. They can be the ideal backdrop for minimalist decor.
Deep, Deep, Darks: If fruit-flavored colors don't suit your mood, you may prefer these anchor colors, although any room can be complimented by sparingly using the darkest hues. This palette includes bottomless blacks, saturated greens, and varying browns.
Blues and Greens: Those who support conservation and climate protection may find this a natural choice. It includes a fusion of blues and greens that run the gamut from gray blues to invigorating teals.
Source: elledecor.com