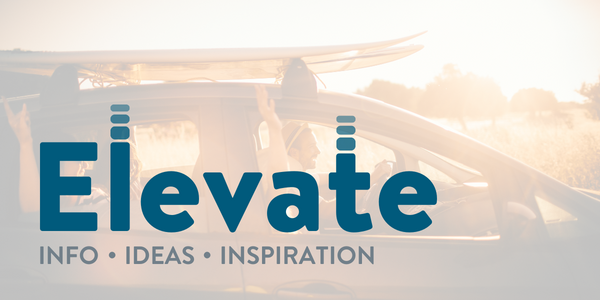 REACH YOUR GOALS
Tell Your Home It's Payback Time With a HELOC
Even if you bought your home recently, property prices may have boosted your amount of home equity. This is because equity is comprised of two numbers: the amount of your mortgage you've repaid, plus any rise in appraised value. If you have over 20% equity in your home, you may be able to tap into your investment with a home equity line of credit (HELOC).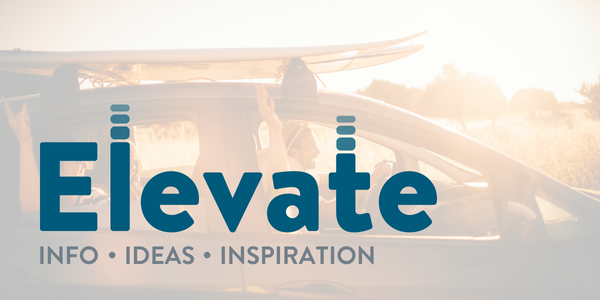 A HELOC is a credit product that uses your home as collateral. It's often used to finance major purchases, such as home renovations or college tuition, although you can keep HELOC funds as a source of emergency funds as well.

A HELOC is a secured form of credit. "Secured" means that the loan is backed by your home. Since it's revolving credit, you can borrow what you need, when you need it. For instance, you could use some HELOC funds to renovate a bathroom this year and buy a used car with HELOC funds two years later.

When a HELOC's term ends (usually five to 10 years), repayments begin. While these are generally interest-only, you'll save on interest if you repay the entire sum sooner than later. It's best to only withdraw what you need from a HELOC so your repayments will be lower.
Source: nerdwallet.com
MORTGAGE IQ
Is Buying a Home for a College Student a Good Investment?
Tuition, books, transportation, room and board…the cost of college adds up fast. At first glance, then, it may seem crazy to consider buying a home for a college student, but is it? Find out here.
FINANCIAL NEWS
Vacation Destinations Where the Dollar Rules
Even with inflation affecting prices around the world, there are still many places where your dollar will take you further. Here are four destinations to consider.

Peru has plenty of adventure to offer, from the 15th-century Inca citadel of Machu Picchu to the beach-strewn coasts. If you prefer a walking tour, consider Cusco, the former capital of the Inca Empire. The city is rich in archaeological remains and Spanish colonial architecture.

South Africa offers some of the world's best safari destinations such as Kruger National Park, and some can be booked for under $150 a night. Other attractions include the famous Stellenbosch and Franschhoek vineyards and the Western Cape's Garden Route, a 125-mile highway with endless beaches and forests to discover.

Egypt is home to plenty of iconic attractions, including the pyramids of Giza. Visitors may also take a river cruise down the Nile to Luxor and the Valley of the Kings, and to some spectacular beach resorts.

Vietnam is home to eight UNESCO World Heritage sites, a dozen beautiful waterfalls and several scenic beach resorts. If you would rather do your sightseeing off the beaten path, you can rent a motorcycle and join a bike tour (don't forget your helmet and gear!).
Source: kiplinger.com
DID YOU KNOW?
Pros and Cons of Autopay for Bills
Chances are, you already have some or all of your monthly bills set up for automatic payments. While this is a smart idea for most of your accounts, there are times when it's worth taking the time to peruse a monthly bill before you pay. Here's a look at the pros and cons of autopay, plus some potentially money-saving recommendations.
Pro: No Late Fees. This one's easy, as this helps to ensure you don't get hit with late fees that could ding your credit score. It's the #1 reason consumers choose autopay and can help you improve your credit score automatically.

Pro: It Saves Time. Even if you're highly organized, paying bills by mail or online will eat up considerably more time than setting up auto-pay. And if you've opted to stop snail-mailed bills, you're saving trees too.

Monthly bills that never change — gym memberships, all-inclusive cell phone bills and auto loans — are generally safe to "set and forget" with autopay. However, this doesn't mean you're off the hook when reviewing other bills. Here's why.

Con: Overlooked Charges. Credit card bills with variable interest rates could be quietly mushrooming without your knowledge, especially if your autopay only pays the minimum and the APR is rising. That's why it's smart to log into these accounts every month and check for rising rates, new fees and unauthorized purchases, with or without autopay set up.

Con: Overlooked Hacker Purchases. While some consumers discover they've been hacked when a large fraudulent purchase is made, this isn't always the case. Some credit card thieves prefer to make one small charge like a fast-food purchase before maxing it out on gift cards, especially if they purchased your information and want to see if it's valid.

Con: Insufficient Funds. Many bank accounts offer some type of overdraft protection. However, you may still end up with overdraft charges if your autopay is making larger payments than you realize. If this happens, you may want to adjust your autopay to minimum payments.
Source: cbsnews.com
PERSONAL FINANCES
Smart Ways to Pay Off Debt
Did you know that 77% of American households have at least some type of debt? We've put together eight effective ways to pay off and eliminate high-interest debt once and for all. Click here to read more.
FOOD
Gazpacho
Gazpacho is a Spanish chilled soup with ripe, fresh tomatoes and other seasonal vegetables. Make a refreshing batch to use up garden vegetables during the hottest days of the year, or pick up the ingredients at your local farmers' market. It's also easy to spice up with a few drops of Tabasco.
REAL ESTATE TRENDS
Plants That Keep Their Colorful Cool in 100° Temperatures
Does your garden look fried when midsummer temperatures arrive? Be the envy of the neighborhood when you choose plants that withstand hot, dry days. Here are four proven winners.
Lantana
This colorful, tough perennial blooms all summer and tolerates hot, dry climates. Choose your favorite color from yellow, pink, bright orange, and vivid red.

Zinnia
Perfect for bouquets, you can choose zinnias that grow anywhere from one to five feet tall. They're easy to grow from seed, withstand strong winds and add color to almost any garden.

Yucca
Native to hot and dry regions of America, the yucca loves 100°+ temperatures. The flower-covered spikes begin to show up in late spring, bearing dozens of cream-colored blossoms. Perfect for rock gardens.

Portulaca
Also known as moss rose, portulaca produces brilliant blossoms and succulent leaves that survive the dog days of summer. While portulaca isn't suitable for bouquets, it's happy in hanging baskets or as ground cover.
Source: bobvila.com