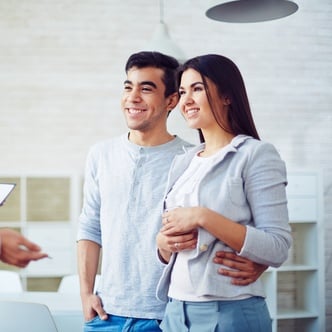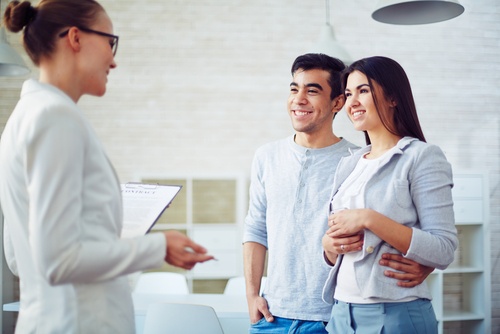 You may feel like a higher priced home or a home in a high-cost area is out of your reach. Trying to save up a 20% down payment for these homes can seem almost impossible. APM introduced programs last year to maximize options for borrowers looking for higher balance loans. Our Jumbo Solutions loan program can help you with a more affordable down payment as well as possibly reducing your monthly payments.
What is the Jumbo Solutions Loan Program?
The Jumbo Solutions loan program, a "sister" program to our High Balance Solutions
Program (which applies to loans that exceed conforming balance limits), can be used to finance a home that exceeds conforming high balance limits, currently set at $679,650.
This program helps by allowing you to split the loan amount between a first and second mortgage. This way the first mortgage stays within conforming high balance limits. This may result in lower monthly payments due to potentially lower rates available through high balance conforming mortgage products.
Qualifications
The following qualifications apply to the Jumbo Solutions program.
Loan Amortization:
First Mortgage: 15 & 30 Year Fixed, 5/1 ARM, & 7/1 ARM

Second Mortgage: 15 & 30 Year Fixed
Max Loan Amount:
First Mortgage: Conforming High Balance Limits

Second Mortgage: $250K to 90% CLTV, $350K to 85% CLTV
Minimum FICO Credit Score:
720 for CLTV <= 85%

740 for CLTV > 85%
Max Loan to Value:
90% CLTV Primary Residence

85% Second Home
Max Debt to Income:
Residence:
1-2 Unit Primary Residence

1 Unit Second Home to 85% CLTV
How the Jumbo Solutions Program Can Benefit You
When you want to buy a home that is priced beyond the conforming high balance limit of $679,650, consider how our Jumbo Solutions program may help you. This program may benefit you in the following ways:
Avoid paying mortgage insurance even with less than a 20% down payment.

Avoid paying higher interest rates for the home loan by getting a conforming first mortgage.

Split the house payment between a first and second mortgage with an 80-10-10 combination loan program, possibly resulting in lower monthly payments compared to a non-conforming high balance loan.
The biggest benefit is that this program can make buying a home in your desired high-cost location or buying a higher-priced dream home possible when you thought it may not ever happen!

Now that you know your home buying goals could happen sooner than you thought, take the time to speak with one of our knowledgeable loan advisors and find out if the Jumbo Solutions loan program will work for your situation or if one of our many other loan programs may be a fit. Contact us today!