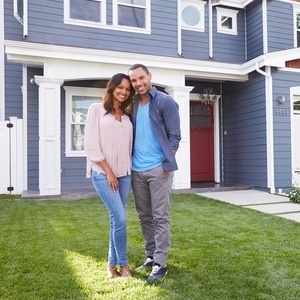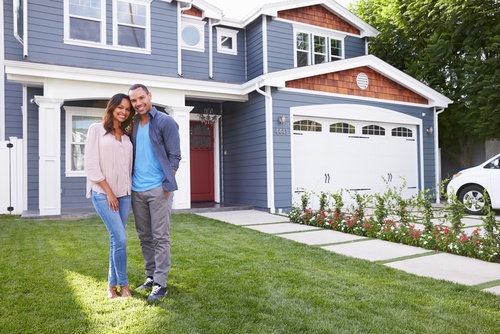 At American Pacific Mortgage, we are committed to helping you make an informed decision during the mortgage process. After getting to know you, our loan advisors use their expertise to make loan recommendations that fit your particular needs. We are able to pull from a variety of options, including our specialty loan programs that were developed to help solve barriers our borrowers face.
Our recently announced, High Balance Solutions and Jumbo Solutions, are two loan options that help maximize options for borrowers when balances exceed conforming loan and conforming high-balance loan limits or when they have less than 20% for a down payment.
What's a Conforming Loan Limit?
Conforming home loan programs follow Fannie Mae and Freddie Mac guidelines and have a maximum loan amount allowed. The new 2017 conforming loan limit for a single family home is generally $424,100 but can be as high as $636,150 in certain high cost areas under the Fannie Mae High Balance loan limits.
We Are Here to Help
Our High Balance and Jumbo Solutions are combo loans that allow for a loan to be split between a first and second mortgage, resulting in what is known as an 80-10-10 loan.The first loan is typically for 80 percent of the purchase price while the second loan takes care of another 10 percent. The 10 percent down payment makes up the rest. These could be good options for borrowers who don't want the added payment of mortgage insurance and don't have enough money for a 20% down payment. Read below to learn more about these programs.*
High Balance Solutions
If you are looking to finance a home that exceeds conforming loan limits ($424,100) our High Balance Solutions program will get the deal done. Under this program, you can split the loan amount between an 80% first mortgage and 10% second mortgage, and 10% down payment. This may result in lower monthly payments due to potentially lower rates available through conforming mortgage products. The combination financing also helps to eliminate mortgage insurance requirements.
Jumbo Solutions
The Jumbo Solutions loan program is a "sister" program to our High Balance Solutions program and works the same way. The Jumbo Solutions program can be used if you are looking to finance a home with a loan amount that exceeds conforming high balance loan limits. This max loan amount ranges but tends to be more than $636,150, depending on county.
Still not sure if these solutions meet your needs?
If the list below applies to you, then our High Balance or Jumbo Solutions loan programs may be appropriate for you:
You want a loan that exceeds conforming or conforming high balance loan limits

You want to pay less than a traditional down payment

You want to avoid paying mortgage insurance

You want the flexibility of being able to split the house payment between a first and second mortgage, possibly reducing monthly payments and rates
Purchasing a home is an exciting experience, but it all starts with choosing your path. APM Loan Advisors are always available to answer questions and guide you through your journey.