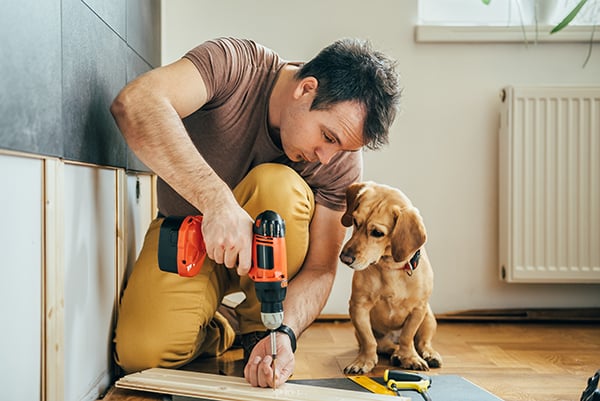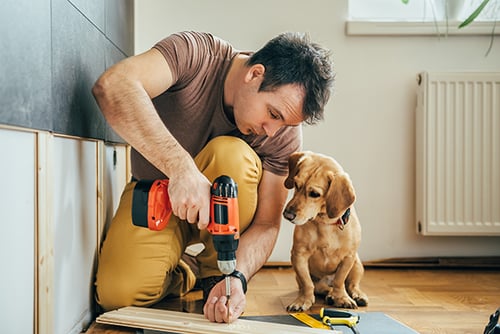 Home is what you create in the place that you live. It isn't always a brand new updated house. Sometimes it means you put in a little sweat equity to turn a house into your dream home.
Whether it's a huge remodel project or a light fixer-upper, there are renovation home loans that can help you with that!
How Can Renovation Loans Help You?
Renovation home loans can help you buy an older home in an established location that you have been desiring or help you buy a home that's priced lower because it needs some extra work. These loans allow you to finance the house plus the repairs and renovations needed at the same time. This can open up many more home buying choices for you as you begin to look for your dream home.
APM proudly offers a full suite of renovation lending programs to fit renovation projects large and small, including FHA 203(k) and Fannie Mae HomeStyle®. These programs allow buyers to purchase or refinance a home in need of repairs or renovation and roll the cost of improvements into the mortgage. The loan amount is based on the future assessed price of the home, which helps expand your purchase options to provide financing for short sale or foreclosure properties in need of renovation.
Who Should Consider a Renovation Loan?
You might consider a Renovation Loan if:
You are a first-time home buyer looking for more affordable home prices

You are looking for an older home in an established location with limited options

You are an investor considering buying a home to fix up and resell
Which Renovation Projects Qualify?
The renovations and repairs can range from smaller projects under $35,000 to major remodels over $35,000. Some of the repairs that could qualify include:
Foundation repair

Roof repair or replacement

Exterior remodel

Painting

New appliances

Much more - check with

your loan advisor

!
Don't be overwhelmed thinking about which renovation loan option you should go with or which projects might qualify as well as how much to finance. We're here for you. It's APM's job to know all the ins and outs of renovation loans so that we can work side-by-side with you and guide you through the process.
Now that you know there are renovation loans available, that fixer-upper in your favorite neighborhood just might be your dream home! Our loan advisors are standing by and ready to help you figure out the options available for your situation. Helping you achieve your home buying dreams is our goal!