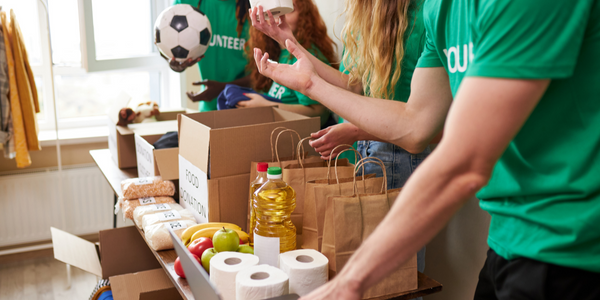 The holiday season is quickly approaching, with big meals, family get-togethers, bright decorations, and all that holiday shopping. As a parent, it can often be difficult to get children past their own wish lists at this time of year and focused on holiday gift-giving for others.
Here are 5 ways your whole family can give and help make this festive season brighter for others. And who knows? These ideas may even teach children a lesson or two about the art of doing something good.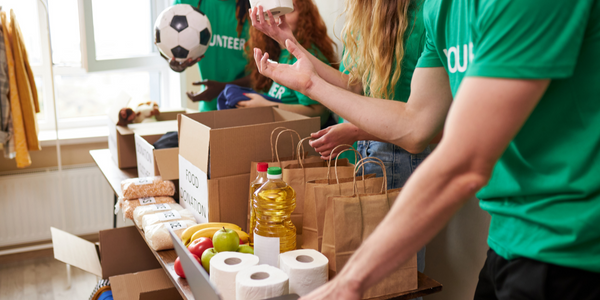 1. Send a holiday card to someone stationed overseas.
Being stationed away from home during the holiday season is no picnic. But imagine getting a heartfelt message of thanks and well wishes at mail call!
Spend some time as a family writing to active-duty service members, veterans, and their families. You can deliver these messages via the American Red Cross Holiday Mail for Heroes Program. Contact your local Red Cross chapter for more information.
2. Start a pajama drive in your community.
Many families who face hardships have to leave a difficult situation with the clothes on their back and not much more. Imagine being a child in a strange place without any comforts of home this holiday season.
That's where Jaz's Jammies comes in. This organization has all the information you need to start a pajama drive in your community to support local families and give a wonderful gift to community members in need. You can even use social media to get your friends, family members, co-workers, and neighbors involved this holiday season.
3. Commit to a day of random acts of kindness.
It doesn't take much to brighten the day of a complete stranger. Taping a few quarters to a soda machine, helping someone empty their grocery cart (and then returning the cart for them), leaving a letter in a library book for the next reader to enjoy, or volunteering at a soup kitchen can really kick off the festive season for both you and those on the receiving end of your kindness.
4. Pay a visit to a local nursing home.
Many elderly residents of nursing homes have no family or other visitors for long stretches—if ever. Taking an hour to visit a nursing home during the holiday season is a gift they'll cherish. Bringing along a tray of cookies or a favorite book is also very appreciated. It could be the only holiday gift that some residents receive that year. (You may also learn about ongoing volunteering opportunities to continue to help out.)
5. Find a new lunch buddy at school.
Finding a new lunchtime buddy can be intimidating for children, but do you know what's even worse? Having to sit alone at lunch.
Encourage your child to create a "lunch buddy" day at their school where NO ONE sits alone. They might be pleasantly surprised at who they meet. That new acquaintance could turn into a holiday shopping buddy or a new person to follow on social media.
Carrying out a few of these 5 ways to give will make for a merrier and brighter season for your family, as well as for the recipients of your kindness. Doing good things for others is great for your mental health! Small children can even talk about the good feeling that giving to others brings to their tummies and hearts.
Whatever else you're doing this holiday season, we hope your family will spend some time thinking up acts of kindness to give as a holiday gift to others. It's the ultimate way to set the stage for a festive season!