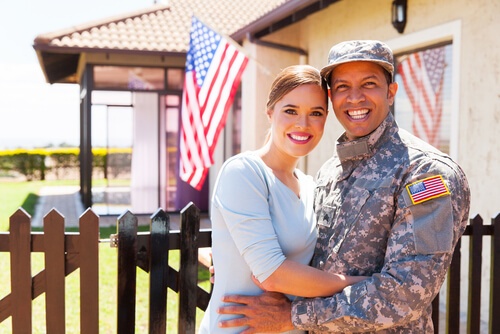 Whether you're a Servicemember, Veteran, or an eligible surviving spouse, we want to help you achieve your homeownership dream with a VA Loan. VA Loans are provided by lenders like American Pacific Mortgage (APM), and the U.S. Department of Veterans Affairs guarantees a part of these loans. That helps us to give you more favorable terms on your loan. It's a way of saying thank you for your service!
Maybe you've heard some misinformation about VA Loans and you've been putting off purchasing a home because of that. APM is busting top myths about VA Loans today and to help you discover the many benefits waiting for you as you take the next step toward owning a home.


12 MYTHS ABOUT VA LOANS:
MYTH #1: You can only borrow up to 90% of the home value.
TRUTH: You can actually borrow 100% of the home value and sometimes even more. There are lenient guidelines for 1-4 unit primary residences.
MYTH #2: Your VA loan eligibility will expire.
TRUTH: You can rest assured - your VA loan eligibility does NOT expire, even after a foreclosure.
MYTH #3: You must have at least a 10% down payment.
TRUTH: You can get a VA Loan with NO money down.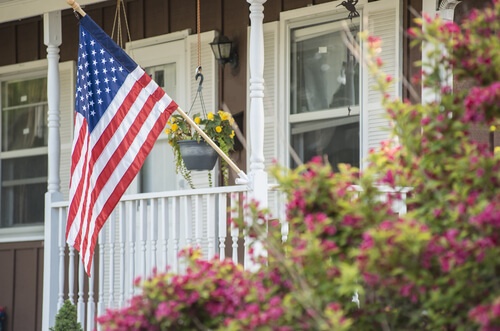 MYTH #4: Jumbo loan financing is not available for VA loans.
TRUTH: You can do VA Jumbo loans. They are available up to $1.5 Million.
MYTH #5: Closing costs must come from your own funds.
TRUTH: You are not required to use your own funds for the down payment. The down payment can be a gift or can even be paid by the lender or seller.
MYTH #6: You may only have one VA loan at a time.
TRUTH: You can have multiple VA Loans at the same time.
MYTH #7: You cannot purchase a second home and rent out your current home.
TRUTH: You are allowed to rent out your current home, even if upside down in value, and use a VA Loan to purchase a new, larger home.
MYTH #8: You are not eligible for a loan if you have had a short sale, foreclosure, or bankruptcy.
TRUTH: You can still get a VA Loan if you have gone through a short sale, foreclosure, or bankruptcy. You are eligible after 2 years have passed.
MYTH #9: You must pay monthly mortgage insurance when you have a VA loan.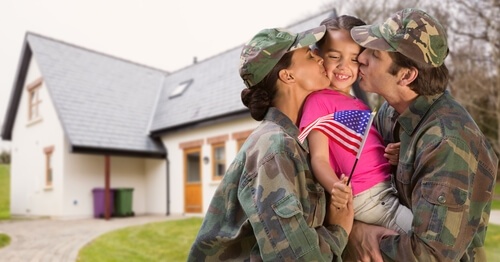 TRUTH: You do not have to pay monthly mortgage insurance premiums, no matter how much money you put down.
MYTH #10: You have to pay an additional VA Funding Fee from your own funds.
TRUTH: You can finance the VA Funding Fee, so you won't have additional costs to pay out of your pocket at closing.
MYTH #11: If you prepay the loan, you will have to pay a penalty.
TRUTH: You can pay off your loan at any time and not incur any prepayment penalties.
MYTH #12: Your BAH payment cannot be applied to your home loan.
TRUTH: You can apply your full BAH payment to your closing costs if you live on Base.
Let APM Help You
We're honored to help our Servicemembers purchase the homes they've been dreaming about. Now that we've busted the myths about VA Loans, are you ready to take the next step? APM is on your team, ready to get into the home buying trenches with you and help you through the entire process. All you need to do is contact one of our loan advisors today - let's work together!