Lenders offer discount points to buyers to lower the interest rate and make the mortgage more affordable. A discount point is like prepaying interest for a lower interest rate. One point usually translates into .125 to .25 percent less on your loan rate. Another consideration: discount points are typically tax deductible.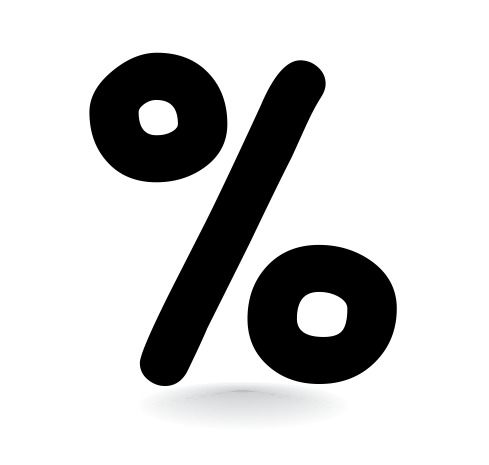 By paying an up-front discount point fee, you can lower your monthly payment and the amount of interest you'll eventually pay. Essentially, paying discount points is a long-term savings plan rather than a short-term savings plan because the upfront costs will far outweigh the savings if you do not plan to stay in your home for a long time.
Here is why. Say you have a $200,000 loan, 1 discount point would generally cost $2,000, .5 discount points would generally be $1,000 and .25 would be $500, etc. When determining how many discount points you would like to purchase, you will want to consider what the "break-even" point is. What that means is how long it will take you to recoup that upfront cost over the long-term. Though it may vary, consider that spending $1,000 on discount points could translate into around $16 of savings on your monthly mortgage payment. It would take around 63 months to reach that $1,000 point.

For this reason, it may make more sense for someone who has a longer loan term to purchase discount points than someone who has a shorter loan term.
Just do the math. If you and your family expect to live in your home for no more than a couple of years, buying a point may not be worth it. Perhaps you can reinvest that money you would have spent on points and use it to fund a project around the house. This investment may add to your quality of life and possibly add value to your home when you're ready to sell. You may also decide to use the money for other long-term investments, such as a mutual fund.
No one really knows what the market will look like down the road, especially with respect to interest rates. You may follow your gut to buy now with the hopes of refinancing down the road at a lower rate.
Do some research on closing costs and try to be aware of what to expect. It is important to take all the costs into account and see if buying a discount is feasible and prudent.
We urge you to plan carefully and speak with a loan advisor for guidance through this important financial decision. Buying a home is a big deal, and so is opting for discount points. Plan ahead, and before you shop around, decide on how much you want to spend each month for your mortgage (taxes and insurance included).