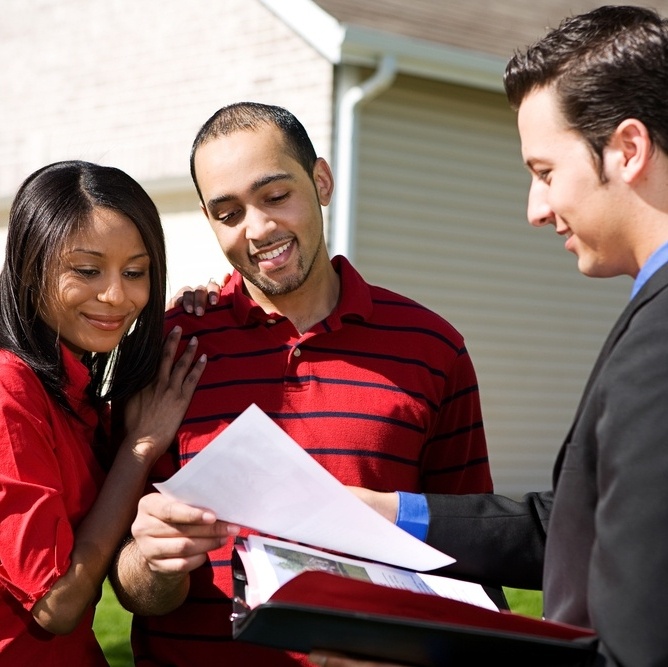 There are so many different terms and phrases when it comes to buying a home. We want to simplify this process for you and help you understand the different terms that come with the homebuying process.
Here is our glossary of mortgage loan terms:
An Adjustable Rate Mortgage, or ARM, is a mortgage that offers a low initial interest rate period. During the initial period, the interest rates are generally lower than with a fixed mortgage term. This means lower monthly payments for the initial interest term.
After the initial period is over, the adjustable period follows for the remainder of the 30-year term. During the adjustment period the interest rates can adjust up or down, depending on the financial index it is attached to.
With a fixed rate loan, it doesn't matter what is happening in the market. If interest rates begin fluctuating, your rates will remain steady and sure. Nobody knows what the future holds, but with a fixed rate mortgage you can have the peace of mind that nothing will cause your rates and payments to rise.
A fixed rate mortgage is a popular loan program chosen by homeowners. If you are one of the many homeowners who desires a stable monthly interest rate and payment over the life of your loan, then a fixed rate could be the loan for you.
FHA loans are insured by the Federal Housing Administration, and with the government guarantee, lenders are more willing to lend with more lenient guidelines. With more lenient qualifying guidelines, FHA loans make homeownership more accessible to more people.
First Time Buyers can often benefit from the more lax guidelines of a FHA loan, including a lower down payment. Typical down payments can range between 10% - 20%, but with a FHA loan the down payment can be as low as 3.5%.* This lower down payment can even be provided to you from a family member as a gift fund. FHA loans require mortgage insurance due to the low down payment.
An interest only loan allows you to pay only the full monthly interest due on your loan for the fixed period of the loan, which can range from 5 to 10 years. During the fixed payment period, you're required to make only the interest payments while the principal remains unchanged. When the fixed period expires, you begin paying on the principal, too, resulting in an increased mortgage payment.
When the home of your dreams is in an extremely desirable higher priced real estate market, or your growing family demands a larger home, a Jumbo loan may be right for you.
Jumbo loans are also considered non-conforming loans because they exceed the conforming loan limit which ranges from $417,000-$625,000 depending on geographic area. Since some counties may vary in conforming loan limits, our experienced advisors will help you decide if your loan amount fits into the limits, or if a Jumbo loan is the right option for you.
Interest rates on Jumbo loans can be higher, due to the increased risk associated with larger loan amounts, and because the loans cannot be sold to Freddie Mac or Fannie Mae on the secondary market. Some borrowers may choose to pay a larger down payment to get their loan size below the conforming limit. Other borrowers are comfortable paying a higher monthly payment instead of putting the additional money down. For these borrowers with higher monthly income but less available savings, a Jumbo loan could be the right fit.
USDA loans are government insured 100% purchase loans for rural property outside of major metropolitan areas. USDA loans are serviced by direct lenders that meet federal guidelines. USDA loans offer unique benefits, including no down payment requirements for buyers. If you live outside of a major metropolitan area, then you may qualify for a USDA loan.
A VA loan is insured by the U.S. Department of Veterans Affairs and issued by VA approved lenders. This government guaranteed loan encourages these approved lenders to lend with more flexible and lenient qualifying guidelines.
VA loans offer unmatched benefits to veterans, active duty, and surviving spouses. Benefits of a VA loan include 100% financing available, no mortgage insurance requirement, financing up to 100%, and funding fee may be financed.
Now that you have some of the basic terminology down, talk to one of our loan advisors to find the loan type that is right for you. Our advisors understand the ins and outs of the different loan types and will help you find the loan that suits your needs.