It's not uncommon to think that selling a home is easy to do – especially with all the information readily available on the Internet about what to do and how to do just about anything these days. But having a real estate agent goes much deeper than saving a commission, and often can cost a seller thousands of dollars. Before you unknowingly jump into the process of selling your home, learn more about the disadvantages of for sale by owner so you're well informed about the process and can make the best decision.
Here are the top 5 reasons selling your home yourself is a bad idea: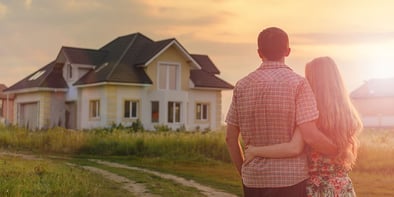 Homes that are FSBO (For Sale by Owner) don't sell as quickly, or for as much. Realtors® are well versed in what works in a specific area, as well as current sales data, which are huge benefits when it comes to the strategy of selling a home. Relying on popular websites for sales data isn't as reliable and can often backfire if the home isn't listed high enough – or is listed too high – for what the current real estate market trends dictate. Additionally, FSBO listings take an average of 19 more days to sell, and sold for an average of $65,500 less than those represented by a Realtor, according to data released by the 2018 National Association of REALTORS® Profile of Home Buyers and Sellers.
Realtors are well-versed in the terminology and negotiations needed when selling a home. A Realtor can negotiate costs based on estate information and data they have at their fingertips. They also know what is required to be disclosed to a potential buyer, and how to disclose it – and carry insurance in case something goes wrong. A homeowner trying to sell on their own is just that… on their own – which has the potential to lead to a lot of money lost due to lower selling prices or an expensive litigation issue if something isn't done correctly.
Once in contract, a Realtor works closely with all of the parties to the transaction to ensure that the myriad of details happen when they're supposed to. The loan officer, title company, appraiser, property inspectors, and others all have jobs to do during the course of the transaction, and a typical seller simply doesn't have the knowledge of all the details to track during the course of a home sale.
A Realtor can require that those viewing the property have been properly prequalified – or even pre-approved – for financing. Private sellers do not have the ability to require this and can waste a lot of time showing their property to a potential buyer who is willing to purchase but doesn't qualify for financing.
A property owner can only do so much marketing on the home themselves. Did you know that only 9% of home buyers find their property by calling on a sign they see while driving around? The vast majority find their homes on the Internet with assistance from a residential real estate agent on current and upcoming listings.
While the world is getting smaller, and the Internet gives all sorts of information about do-it-yourself (fill in the blank), it's important to get informed and consider the real disadvantages of For Sale By Owner. When it comes to costs, market knowledge, and negotiation strategy, the benefits of working with a real estate agent abound. The dollar amounts are simply too large – and the exposure to a potential lawsuit too nerve-wracking – to go it alone.
Need to know where to start? Contact an American Pacific Mortgage loan officer to get connected to our network of real estate professionals… and get pre-approved for your NEW home at the same time!