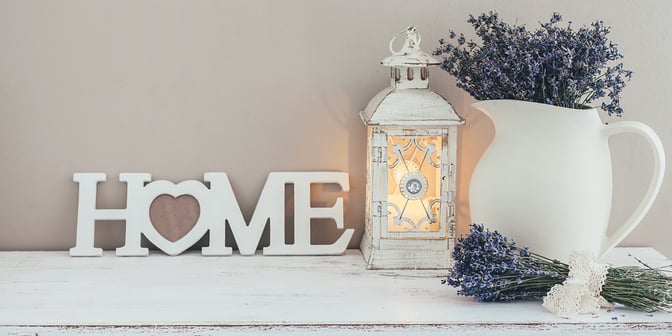 The monthly payment and duration of your loan can vary widely. These terms are influenced by a few factors, including the type of loan you choose, interest rates and the size of your down payment. You may not be able to control interest rates, but you definitely play a role in your financial future by choosing which loan works best for your situation – and much of that starts with the down payment.
No need to do the legwork yourself. We've laid out the loan down payment requirements for you.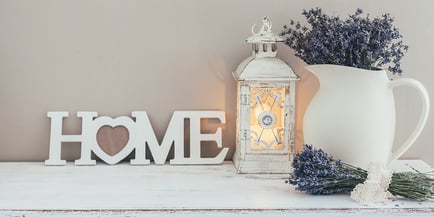 FHA
FHA – or Federal Housing Administration – loans have a minimum down payment requirement of 3.5 percent if you have a credit score of 580 or higher. This type of loan is popular with first-time homebuyers who don't quite have the available funds to plunk down the traditional 20 percent that most people associate with housing down payments.
The loan down payment requirements change for borrowers with a credit score between 500 and 579. These borrowers are required to put at least 10 percent down, which kind of negates the perks of an FHA loan in this first place.
FHA mortgages are insured by the Federal Housing Administration, which means you will be responsible for mortgage insurance, in addition to your monthly loan payment. FHA loans can be used to buy or refinance single-family homes, condos, dwellings in a multi-unit building that contains up to four units, and for certain manufactured and mobile homes.
Conventional
Though a conventional loan can require a down payment as low as 3 percent to compete with FHA loans, many lenders want the traditional 20 percent down. This type of home loan isn't guaranteed by a government agency like the Federal Housing Authority, which means they're viewed as riskier options by lenders if the buyer defaults. A higher down payment, naturally, gives these lenders a little more confidence as it shows you have some skin in the game. Plus, a 20 percent down payment means you don't have to pay for mortgage insurance.
The loan down payment requirements for conventional mortgages include a stronger credit score. This requirement varies by lender, but 620 is the credit score industry standard, while a score of 740 or above may provide borrowers with a lower mortgage rate. Conventional borrowers will also be responsible for origination and appraisal fees, in addition to mortgage insurance if you're not putting the 20 percent down. These are a few more out-of-pocket expenses to keep in mind when choosing your loan.
There are also two types of conventional loans: conforming and non-conforming. A conforming loan adheres to the guidelines set by Fannie Mae and Freddie Mac, which includes the size of the loan. In 2020, the maximum conforming loan limit in most U.S. counties is $510,400, though it can go to $765,600 in higher-cost counties, most of which are in the Northeast and on the West Coast. If you want to finance anything above this amount, you'd be looking at a non-conforming loan, which brings us to…
Jumbo
The difference between a conforming loan and a jumbo loan is the size of the loan. Jumbo loans don't "conform" to the guidelines set by Fannie and Freddie, which means they're issued by private lenders who can set their own rules. This extends to loan down payment requirements.
A jumbo loan gives you more home for your buck, especially if you don't intend to put the traditional 20 percent down. Keep in mind, however, that the loan criteria can vary from lender to lender since you're in their world now. You'll typically need a credit score of 700 or above, and the ability to show a consistent income. Though lower loan down payment requirements can be found, most lenders are comfortable in the 10 percent to 20 percent range.
This varying criteria makes research and comparison shopping critical as you look to lock in the best rates based on your financial situation and ideal down payment. Oh, and one more thing. Jumbo loans aren't designed to get borrowers in over their heads on large houses they can't afford. Instead, they're a product for financially secure individuals who are interested in homes that are more expensive than the average dwelling.
VA
The very first loan down payment requirement for a VA (Veterans Affairs) mortgage is that you are a veteran, active-duty service member, or surviving spouse of a current or former service member. A VA loan is a benefit for current and veteran service members and, as such, it comes with a few perks. Namely, a VA loan has no loan down payment requirement if the borrower adheres to the same maximum conforming loan limit of $510,400 (or $765,600, depending on the county). Any VA loan above this amount will require a down payment.
Though you don't have to have mortgage insurance with a VA loan, you do have to pay a one-time VA funding fee that helps offset the costs the government incurs by backing your loan. No down payment and no loan limits can sound like a dream, but there are income and credit criteria that must be met, even by service members. These credit standards are set by the individual lenders, but are typically much more lenient than civilian credit score requirements. A lower credit score, bankruptcy or even foreclosure doesn't necessarily disqualify an individual from receiving a VA loan.
We've thrown a lot of numbers at you in terms of credit scores, down payment percentages and loan limits, but they're nothing to fear! Rather, these numbers provide some foundational guidelines to make sure you wind up with the ideal loan for you based on transparency and real-world data.
Have more questions about loan down payment requirements for the different mortgages? No problem! We're here to help. Give us a call today!
©2020 American Pacific Mortgage Corporation. For informational purposes only. No guarantee of accuracy is expressed or implied. Programs shown may not include all options or pricing structures. Rates, terms, programs and underwriting policies subject to change without notice. This is not an offer to extend credit or a commitment to lend. All loans subject to underwriting approval. Some products may not be available in all states and restrictions may apply. Equal Housing Opportunity.